Israeli lawmakers fight to protect biblical city of Jericho as Jewish historical site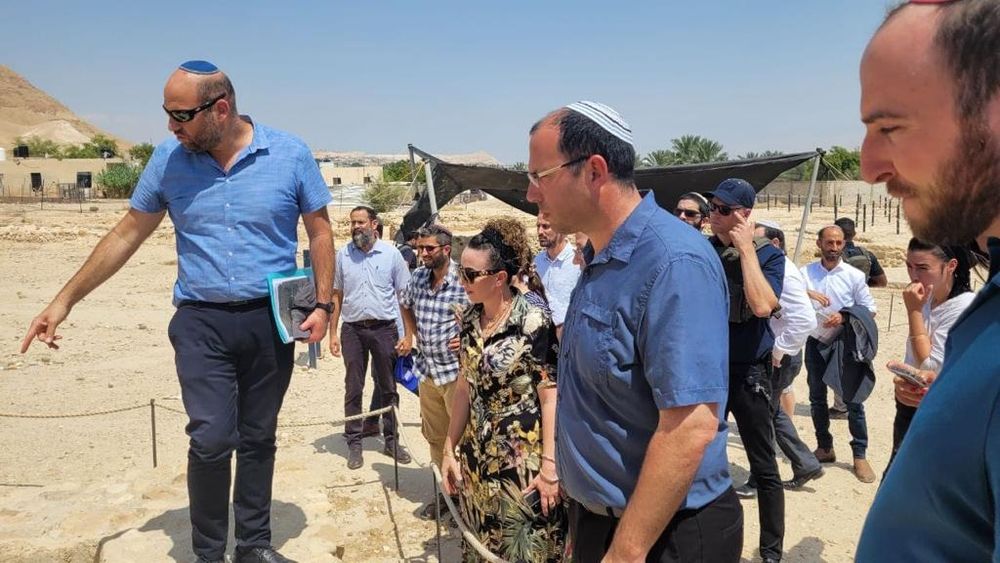 The Knesset Land of Israel Caucus release a statement ahead of a UNESCO vote in Saudi Arabia to declare Jericho as a 'Palestinian heritage site'
Israeli lawmakers released a statement Tuesday ahead of a vote by UNESCO to declare the ancient biblical city of Jericho, Tel Yericho, as a "Palestinian heritage site."
The Knesset Land of Israel Caucus conducted a field tour of Tel Yericho, recording their statements and documenting the area as an effort to protect the endangered archeological site.
"Not a single person in the world who has read the Bible can think for a moment that Jericho can be disconnected from the heritage of the Jewish People," Heritage Minister Amichai Eliyahu said in a statement.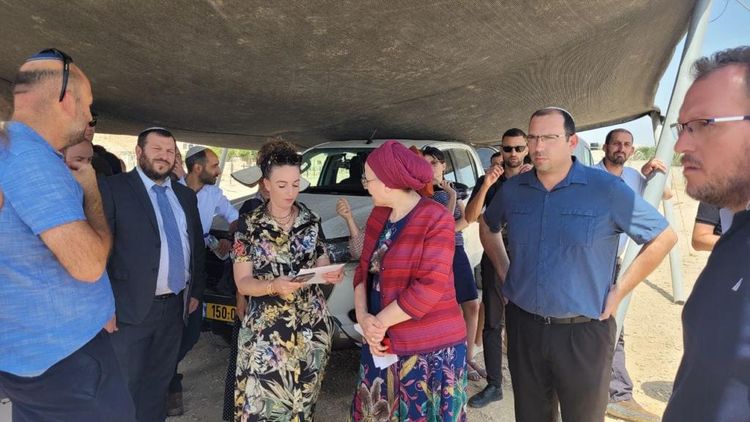 "There is no doubt that UNESCO, which was created in order to protect and preserve world heritage sites and the cultural artifacts of the human race, cannot reward this sort of terrorism or condone the eradication of the physical record and the denial of history," the organizing Caucus co-Chair, Simcha Rothman, remarked.
The Religious Zionist lawmaker also pointed out the area under Israeli jurisdiction, through the Oslo Accords, as a protected archeological site with access and signposts explaining the history, compared to the Palestinian Authority side which had been paved over and built upon.
"Every time one of these unique sites is damaged, all of humankind loses something that cannot be replaced," Israel's Environmental Protection Minister Idit Stilman said.
The Caucus group visiting the site was headed by co-Chairs Rothman and Jewish Power's Limor Sohn Har-Melekh. Participated were also Israel's Heritage Minister Amichai Eliyahu, Settlement Affairs Minister Orit Strock, and Environmental Protection Minister Idit Stilman.
"I call upon the Director General of UNESCO Audrey Azulay: Don't allow yourself to be a part of this disgrace. Don't hand out prizes to those who are destroying world heritage assets," Strock concluded.
The event was co-hosted by two extra-parliamentary organizations, Preserving the Eternal" and The Regavim Movement. The vote will take place during the 45th session of the UNESCO World Heritage Committee in Saudi Arabia, starting September 10.
This article received 0 comments