Israeli whiskey wins world's 'Best Single Malt' award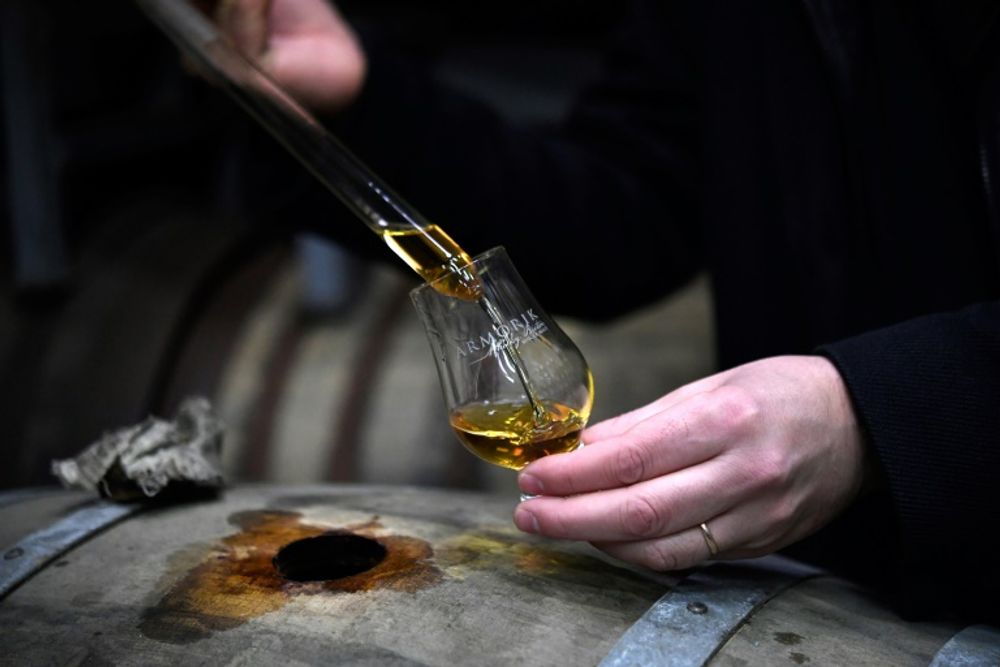 The Tel Aviv-based producer credits the Israeli weather as the secret to his success
Israeli whiskey producer Milk & Honey (M&H) was awarded the title of "Best Single Malt in the World" by the World Drinks Awards last week.
The judges noted the Israeli liquor's "fruity aromas, with a zest of citrus and white peach and a hint of wood varnish."
"Smooth in taste and heavy on the palate, this whiskey has flavors of golden syrup, vanilla, tropical fruit and iced tea, before a finish of oak tannins with hints of anise and lemon peel," added the judges of the World Drinks Awards.
M&H was founded in 2013 by Gal Kalkstein and became the first whiskey distillery in Israel. The Tel Aviv-based producer credits the Israeli weather as the secret to his success.
"Israel's 300 days of sunshine a year and the Mediterranean climate are our biggest advantages. The warm climate maturation means that our whiskey ages quickly, but very gracefully. Whiskey made in warmer climatic conditions will be imbued with a specific terroir that gives it unique flavors, somewhat different from those of their counterparts on the Old Continent," the company's website said.
"Our methods, techniques and equipment perpetuate centuries-old knowledge and we maintain the tradition of a minimum aging of three years ", added the company, which sells its products to nearly 40 countries.
This is not the first award for the distillery, which has already received eight awards for the quality of its whisky. The producer has notably won several titles in the "Rest of the World" category of the World Drinks Awards, and obtained the status of "craft producer of the year," "brand innovator of the year," and "master distiller of the year."
This article received 2 comments