Israeli popstar Noa Kirel responds to Polish controversy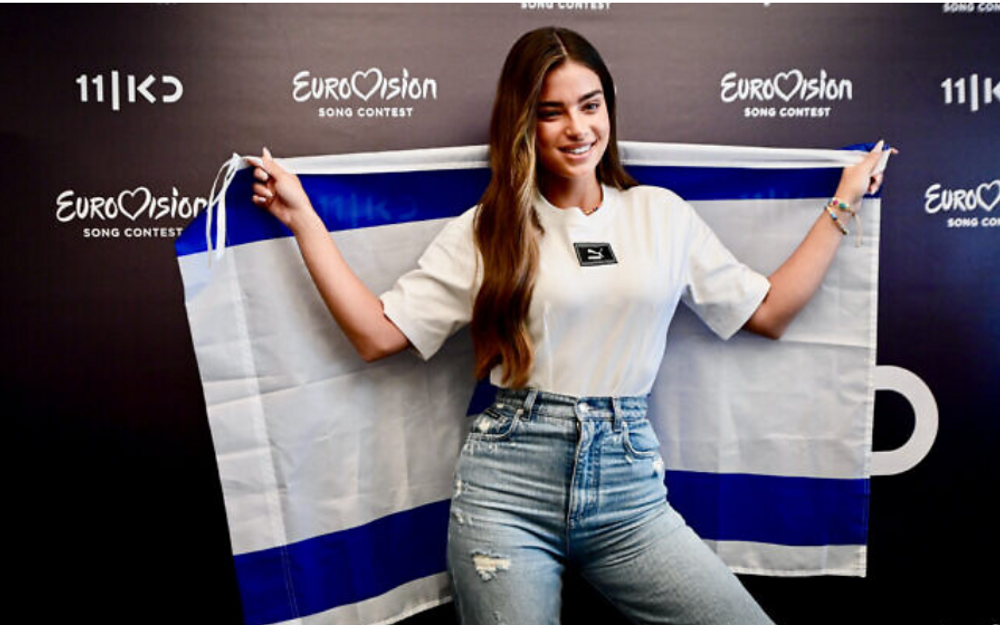 The Poland-Kirel saga continues, after her Eurovision statement which brought up the Holocaust
Almost two weeks have passed since Noa Kirel's performance at Eurovision 2023, where she finished third and immediately after found herself faced with two controversies.
The saga continued on Tuesday regarding her statement about the Holocaust and Poland.
The 22-year-old, considered one of the biggest pop stars in Israel today, said: "Poland and I have been in a love affair for a while."
Speaking to Channel 12 News, Kirel explained the situation: "When they [Poland] awarded me the 12 points, I said it was a victory for me because what happened to my family during the Holocaust happened on Polish soil. I meant that it happened on Polish soil. Things are kind of taken out of context."
"I'm sure I'll meet with the Polish foreign minister, we'll talk and he'll understand the situation. I will continue to tour in Poland and I'm sure everything will be fine," Kirel continued, and added that she shoots "a lot of music videos in Poland, including the video for Unicorn."
Amid the controversy, the Polish Deputy Foreign Minister invited Kirel to the country. "This invitation is to understand why she thinks about our homeland in this way, to explain why it offends us and why we do not agree. Also, to let her see with her own eyes the places where Nazi Germany committed crimes against Poles and Jews in our country."
On another note, an ultra-Orthodox Israeli lawmaker mocked Kirel's stage costume, or in his opinion, the ack thereof, and offered to donate her clothes, during a budget debate in the Israeli parliament.
This article received 0 comments