Unforgettable performance by rap icon The Alchemist, at Tel Aviv all-night event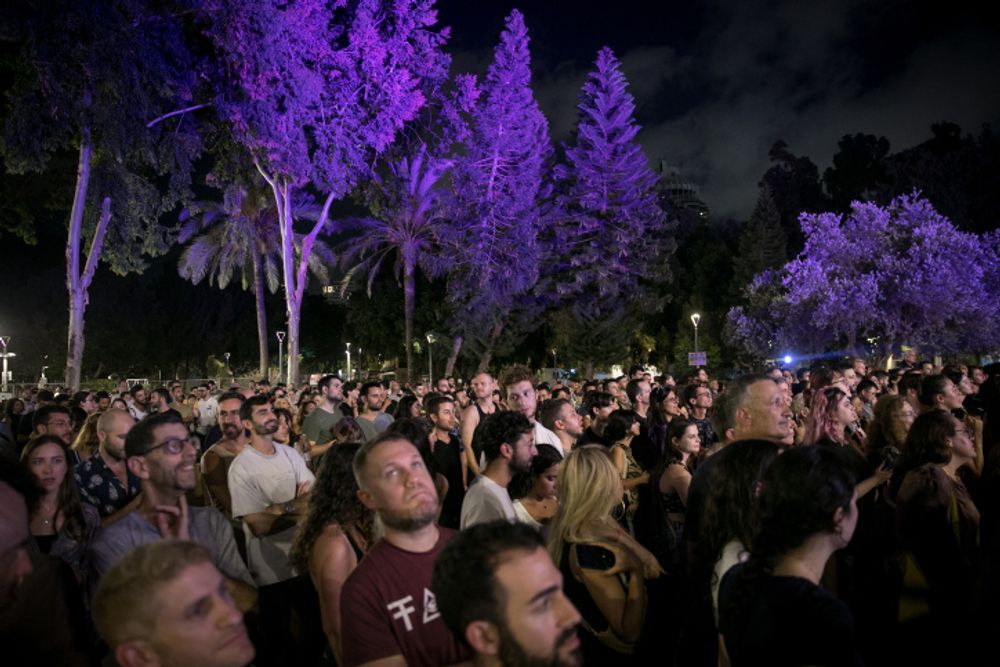 Alan Daniel Maman, considered one of the greatest hip-hop producers, released an album titled 'Israeli Salad' in 2020
Hip-hop icon and one of the greatest producers in the history of the genre, the Alchemist, arrived for a historic set in Tel Aviv, at the Israel Museum Square, as part of the "White Night" events organized by the municipality.
Alan Daniel Maman, known by his stage name The Alchemist, is the son of an Israeli expat. He has worked with notable artists such as the duo Mobb Deep, Nas, Cypress Hill, and Eminem.
In 2020, Maman released an album called "Israeli Salad," featuring Israeli artists like Mati Caspi and Uzi Fox. In the same year, he collaborated with rapper Freddie Gibbs, for "Alfredo," which was nominated for a Grammy Award for Best Rap Album.
The Alchemist performance on Thursday night was sold out weeks in advance, and the hype in the city spread through word of mouth. Maman performed all his hits and expressed his gratitude to the Israeli audience, stating that he never expected to feel so at home in Tel Aviv, and he emphasized it will always be home for him.
Tel Aviv experienced a remarkable annual "White Night" in celebration of its World Heritage Status for its "White City" Bauhaus architecture. The performance by the Alchemist showed Israel's passion for hip-hop, and indicated the overwhelming desire for more events that bring global hip-hop stars to the Jewish State, which would further enrich the country's music scene.
This article received 0 comments