Israel: Spiritual journey from past to present at Livnot U'Lehibanot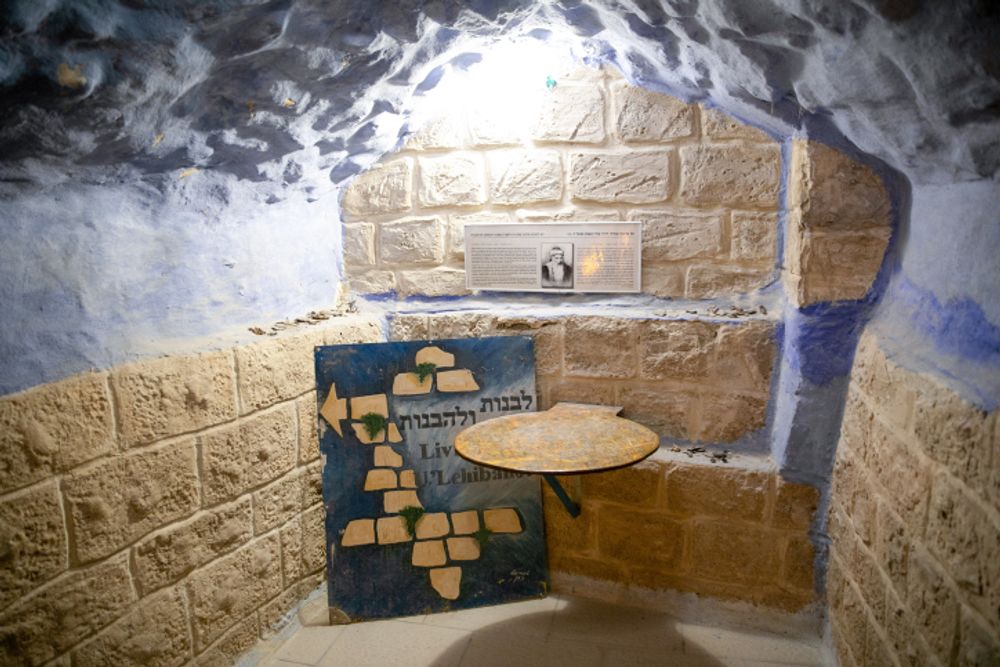 A new attraction tells the story of the Kabbalist Sages from the golden age of Safed
Livnot U'Lehibanot - to build and to be built. That's the name of this compound in the city of Safed, in northern Israel.
It might look like a typical ancient site from the outside, but behind the doors of Livnot U'Lehibanot lie secrets from the mystical city's golden age, dating back to the 16th century. Aharon Botzer, the founder of Livnot U'Lehibanot, tells us that the site was little more than a "pile of rubble" when they purchased it from the state.
"No one wanted it. No one had any idea there was anything here. We found 12 rooms with a lot of amazing things."
Twelve years ago, it was declared a national heritage site. While excavations began decades ago, the research continues. One of the main areas of focus is the so-called "community house" that contains the remains of an ancient oven, which may point to the site's significance.
Now, Botzer and his team plan on recreating the 16th-century structure.
"Every 7 years there is a ritual gathering where people sit together in a community center and read the Torah. We believe that this may be the place. We go back 400 years when Safed had a very creative community of people who combined spirit and matter," tells us the site's director, Amnon Nachmias.
Additional evidence of the site's importance is the mikveh, a ritual bath. In this case, it was heated — a rare practice at the time. Some link the mikveh to none other than Isaac Luria, the Holy Ari, a leading rabbi and one of the most iconic figures in the history of Kabbalah.
"Even the Ari's mother wrote a letter to Rabbi Hayyim Vital, asking him not to let the Ari go to a cold water mikveh because he was sick all the time, and he died at the age of 38."
Another interesting project at Livnot U'Lehibanot is a new installation combining video and sound. This unique attraction combines advanced technology with the impressive ancient structure to tell the story of the city of Safed and the development of Kabbalah wisdom.
Using animation projected on the ancient walls of the compound, it tells the story of four sages of the golden age of Safed.
"During the tour we are exposed to the four characters which represent four elements - water, wind, earth and fire. Everyone who comes here can take something with him after he finishes this journey. It is a spiritual journey which connects past to present," tells us Lilach Maman, media coordinator for the center.
The installation also includes special features like a device where visitors can record their prayer which merges with thousands of other voices, creating a powerful spiritual experience.
This article received 0 comments