Bedouin art center in Israel's Negev celebrates first anniversary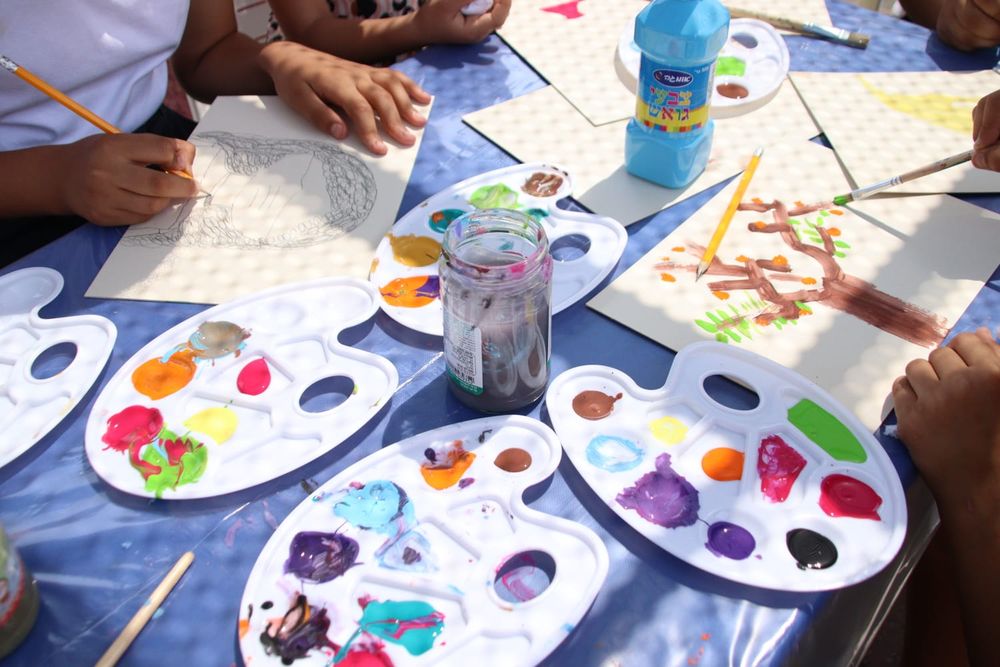 Numerous partnerships and artistic collaborations are on the agenda for next year
This week, Raha, the very first Bedouin art center, proudly celebrated its first year in Rahat, in Israel's Negev region.
The art center, which welcomes children and adults alike for all kinds of activities and classes, was created by Hela Abu Freih, on the initiative of the town's community center under the direction of Fouad Ilizidna. Daniel Alter, the project's entrepreneur, had himself set up a similar center in the Eshkol Regional Council in southern Israel.
Rahat is the largest Bedouin settlement in the world and was recognized by Israel as a city in 1994.
"On the occasion of Raha's first anniversary, we can look back with satisfaction at what we have achieved this year in this center and look forward to the events that await us in the year to come," said Daniel Alter.
"Thanks to the center," Alter says, "we've succeeded in bringing plastic art to a wide audience in Rahat and the surrounding area. Thousands of children, young people and adults have taken part in the activities, and dozens of children or adults with special needs have had the chance to attend the center in order to develop artistically," he said. "Last month alone, some 1,000 kindergarten children took part in the visual arts activities," he added.
The artists have already had the honor of staging two exhibitions, the first of which took place in January and featured exceptional works of art by Hala Abo Freh, Nasraa Azbarga, Ola Alkrenawi, Camilar Isabela and Fatma abo freh.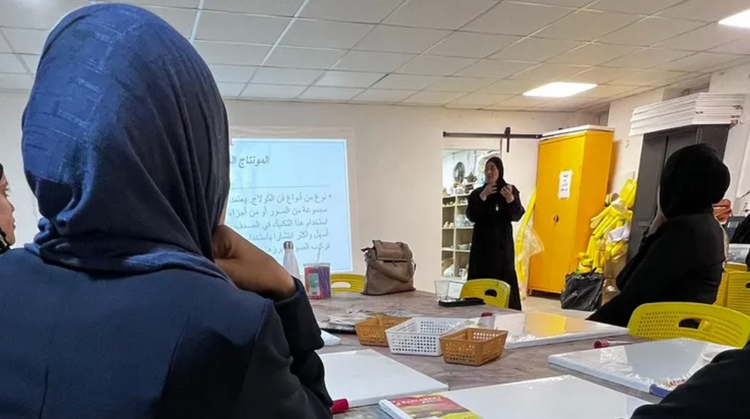 "To sum up this year, we can say that after theater, we were able to instill the importance of painting in all its nuances, sculpture and video art. The collaboration with Shankar College and our joint painting activity on the walls of the Zahra School are just a glimpse of our future partnerships for next year," Alter announced.
"We are in constant contact with creative artists in the region and with the Hagar Association, with whom we will be staging four travelling exhibitions in 2024."
A promising program that will bring the city's influence to the fore.
"Raha is a true example of a center built by the community. In particular, through the city's teachers who have studied art, we are able to promote a new area of interest in Rahat among the population, and we can offer it to thousands of children. That's how you create real change," Fouad Ilizidna, Director of the Rahat Community Center, told i24NEWS.
On October 19, a major exhibition of the center's work will be held at the Artists' Studios gallery in Tel Aviv.
Caroline Haïat is a journalist for the i24NEWS French website.
This article received 0 comments