Arab designers bring 'voice of change' to unique Jerusalem exhibition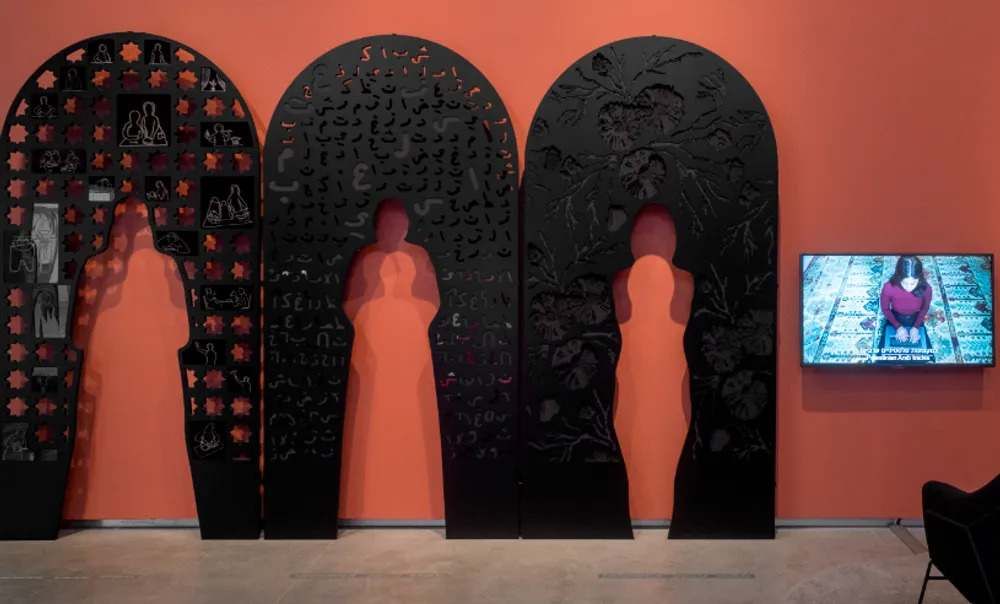 Through this unique artistic event, viewers discover the veritable artistic revolution that is sweeping through Arab society
Between tradition and modernity, Rami Tareef's astonishing new "Design in Arabic" exhibition left no one indifferent.
Inaugurated last month to mark the 50th anniversary of the Israel Museum's Department of Design and Architecture in Jerusalem, the first of its kind exhibition dedicated to the designers and creators of Israeli Arab society offered visitors an atypical look at a community that advocates emancipation in broad daylight, sometimes against the grain of its own values.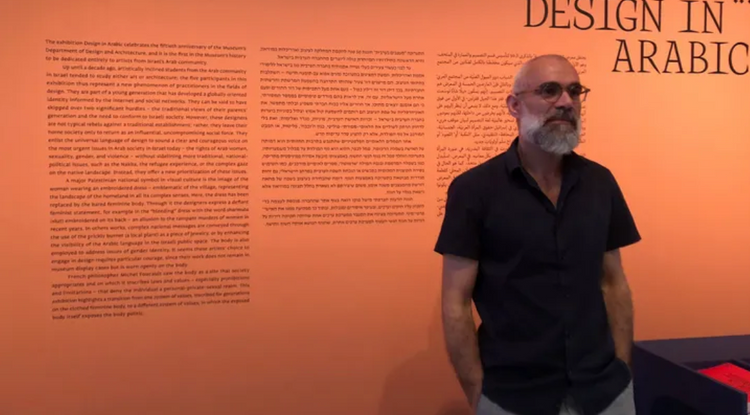 Jewelry in Arabic calligraphy, completely transparent traditional women's clothing (ghalabia), wedding suits for homosexual couples. It was an original exhibition that oscillates between respect for identity and provocation, and makes visitors reflect on the importance of appearance through the profound subjects addressed in the works: the status of women, national identity and gender.
i24NEWS spoke to Rami Tareef, curator of the Israel Museum's Department of Design and Architecture, who organized the event around the creations of five women and one man, from different religions, backgrounds and walks of life, hailing from the four corners of the country from Bokata in the Golan Heights to Jaffa, united around a single passion: design.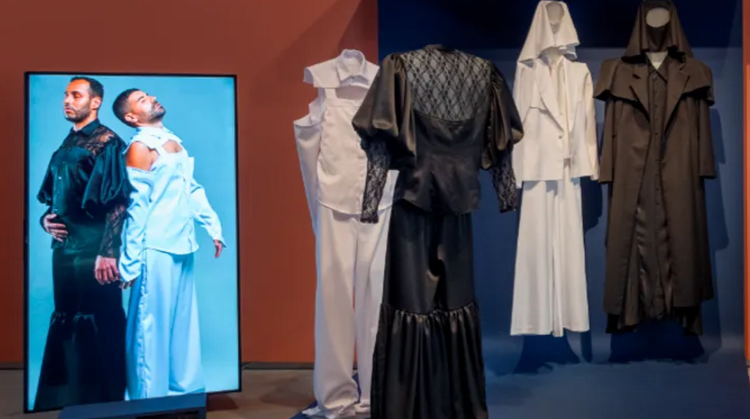 "I believe that design is a tool for preserving Arab society through transformations and changes, even if this seems paradoxical. Over the last ten years or so, there has been a significant increase in the number of students from Arab society graduating from art and design academies in Israel, indicating a growing interest among the younger generation in studying different disciplines in the fields of design," Tareef told i24NEWS.
"This is because this is a generation that is exposed to all kinds of content and information via the internet and social networks, so they are interested in broader disciplines, and secondly, there are more and more design courses in Arabic to give young people access to studies in their mother tongue," he continued.
Tareef has taken an in-depth look at the changes that have taken place in Arab society in recent years, and has chosen to devote a special place to the designers and creators of this community, who still receive too little exposure.
Here, he presents local contemporary design in the fields of fashion, textiles, silverware and products made by the pioneering new generation of young designers. Through the works of Gadir Salih, Samah Tahish, Hazar Garbli, Sophie Abu Shakra and Shadi Francis Majalton, the new generation of designers approaches a variety of social issues and identities.
"I realized that an emerging phenomenon was happening before our very eyes, and I wanted to bring it to the forefront; we're witnessing the birth of a generation of Arab designers who have an enormous amount of messages to convey, not least about their identity. In fact, culture and identity are key elements of their art. I believe that the role of a museum is also to reveal the new societal events that are appearing in society, and not just to present historical facts", asserted Tareef.
Fundamental questions concerning the culture and traditions in which the designers were brought up are addressed, demonstrating a shared desire to evoke burning social issues through the universal language of design.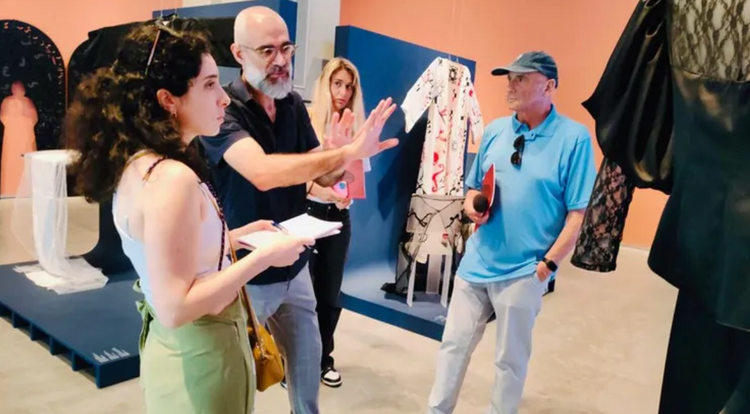 "It was very important for me to convey the voice of these designers to the Israeli public. In addition, I wanted to convey the rather harsh criticism these designers have of their own community, revealed in small ways, notably with pejorative words embroidered on some of the garments on display. With the transparent Ghalabiya, one of the designers wanted to show that a woman's body belongs to her and that no one has the right to control it", said Tareef.
"This generation is not abandoning its identity, to which it is very attached".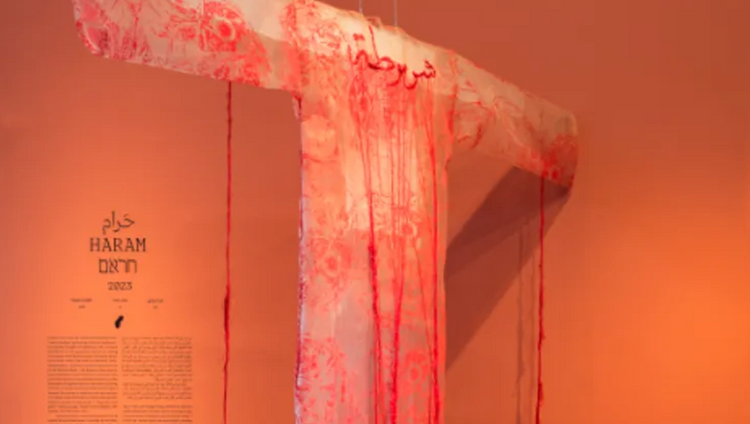 In addition, the designers appear in videos where they freely present their vision of the world and explain why they have chosen to address the complex issues preoccupying Arab society today through their work.
"We filmed the designers in their homes, in their environment, and met their families. We purposely chose to film them in their living rooms to make the films even more authentic; this is a concept we wanted to include in the exhibition, in order to introduce them to the public. It gives the visitor a window into their intimacy and a better understanding of their creation and message," said Tareef.
Through this unique artistic event, the viewer discovers the veritable artistic revolution that is gaining momentum within Israeli Arab society, initiated by the younger generation who are no longer afraid to assert themselves and expose their beliefs and opinions in broad daylight, even if they may offend the most conservative.
The exhibition runs until February 2024 at the Israel Museum in Jerusalem.
Caroline Haïat is a journalist for the French i24NEWS website.
This article received 0 comments