West End show celebrating Queen's musical legacy rocks Tel Aviv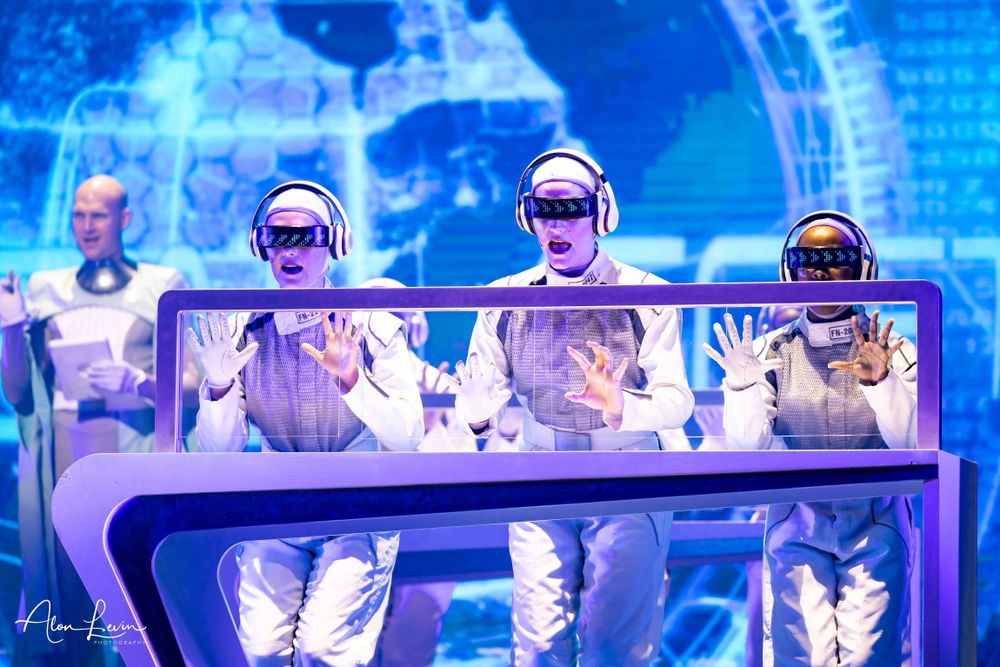 Powerful viewer immersion guaranteed by stunning sets, video projections and choreography that combines traditional rock elements with futuristic touches
Queen fans in Israel have been waiting for this for many months. The musical "We Will Rock You," based on the hits of the famous British group, opened its 16 performance run on Wednesday at the Tel Aviv Opera. Since its premiere in 2002 at the Dominion Theater in London, the show has toured the world, winning the hearts of audiences from Tokyo to Moscow to Paris.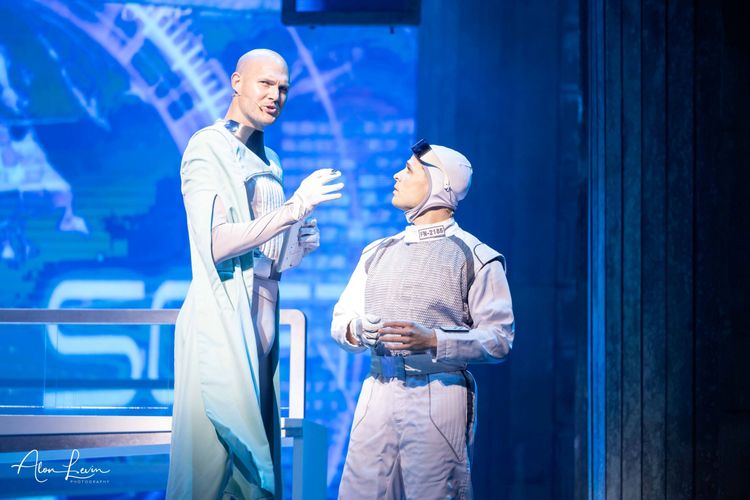 Co-produced by Robert De Niro and written by Ben Elton, in collaboration with surviving Queen members Brian May and Roger Taylor, "We Will Rock You" has become a global phenomenon, continuing the legend of the band and Freddy Mercury, its star singer who died in 1991 from AIDS complications.
From the outset, the audience is immersed in a dystopian world set in the year 2300, where all creativity and individuality have been annihilated. Led by the tyrannical Killer Queen and her cruel commander Khashoggi, the mega-corporation Globalsoft wields a complete monopoly over the economy and culture, reducing once-inspired music to a mundane electronically generated commodity.
A group of rebels, the "bohemians," rebel against the oppressive order. At the heart of this resistance, Galileo Figaro, an outsider who could be the long-awaited savior, tasked with restoring freedom of thought and live music. The plot is thus reminiscent, in certain aspects, of the iconic rock opera "Starmania" by Luc Plamondon, in which a band of rebels challenge a dictator seeking to impose a totalitarian system.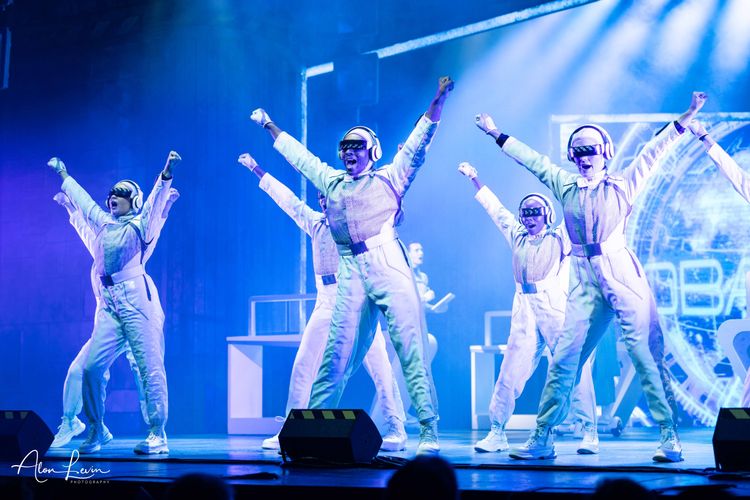 Powerful viewer immersion is guaranteed by impressive sets, high-quality videos projected on LED screens, and choreography that combines traditional rock elements with futuristic touches. The costumes, oscillating between the universes of the circus and of science fiction, add an extra dimension to this dystopian canvas.
With 55 singers, actors and dancers on stage, "We Will Rock You" is a real musical feat. The interpretations of legendary Queen songs, from "Killer Queen" to "Bohemian Rhapsody," are impeccable and do Freddy Mercury proud. During the first performance on Wednesday evening, the Israeli public, completely in awe, joined up in the choruses, chanting the lyrics of Queen classics. The odd Hebrew word, sprinkled here and there by the actors in the middle of certain scenes, was a nice touch that did not fail to delight the local public.
The show takes a few liberties with the song lyrics to adapt them to the context, while remaining faithful to the spirit of Queen's hits. This alleged blasphemy is, however, necessary to make sure a plot written over 20 years ago still gels together. Many references, especially to social networks, add a layer of humor and guarantee the script is in tune with our times.
"We Will Rock You" is a show that is both entertaining and generous, carried by singers at the top of their game, visibly delighted to perform in Tel Aviv.
The show is performed in English, with Hebrew subtitles
"We will rock you" plays at the Tel Aviv Opera until September 14, 2023
This article received 0 comments