Israel and Russia sign agreement on movie production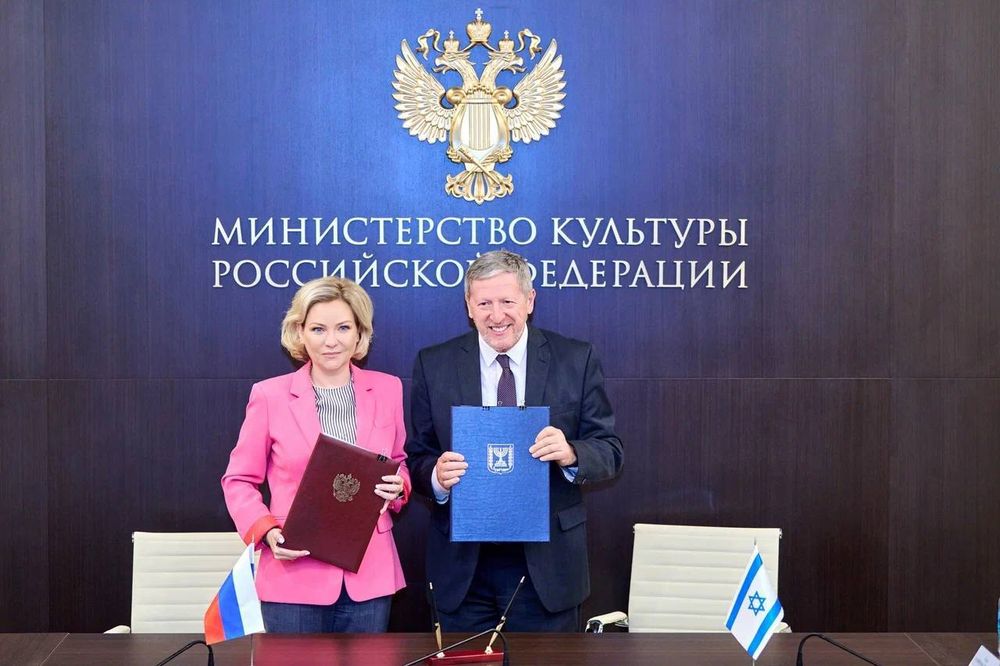 According to the Russian statement, talks over the agreement lasted almost 15 years
Israel and Russia on Wednesday signed an agreement on joint film production, the Russian Ministry of Culture announced.
According to the head of the ministry, Olga Lyubimova, Russia and Israel will not only co-produce films, but also present them at international film festivals.
"I know how much the professional community has been waiting for this document, and how useful it will be for joint work. There are a lot of plans ahead, and I am sure this Agreement will help take our joint work to a new level," said the minister during the signing ceremony with Israel's Ambassador to Russia Alexander Ben Zvi.
The agreement will "allow the parties to exchange experience and create joint projects in the field of cinema," according to an official statement issued by Moscow. In addition, it will help expand the distribution capabilities of Russian-Israeli films and "will bring additional funds to the film industry of both Russia and Israel."
Ben Zvi also noted that the signing of the agreement will give an additional impetus to the development of Russian-Israeli cultural ties.
"I'm sure there will be a lot of joint films. Producers are interested in sharing experiences with each other. Israeli films are very strong and shot at a high level. The Russian public will be able to appreciate them," he was quoted as saying.
According to the Russian statement, talks over the agreement lasted almost 15 years.
"The start of the negotiation process on the development of the document began in 2009. The initiator was the Israeli side," it said.
This article received 0 comments