Israeli artist Ivri Lider sings at the funerals of Hamas massacre victims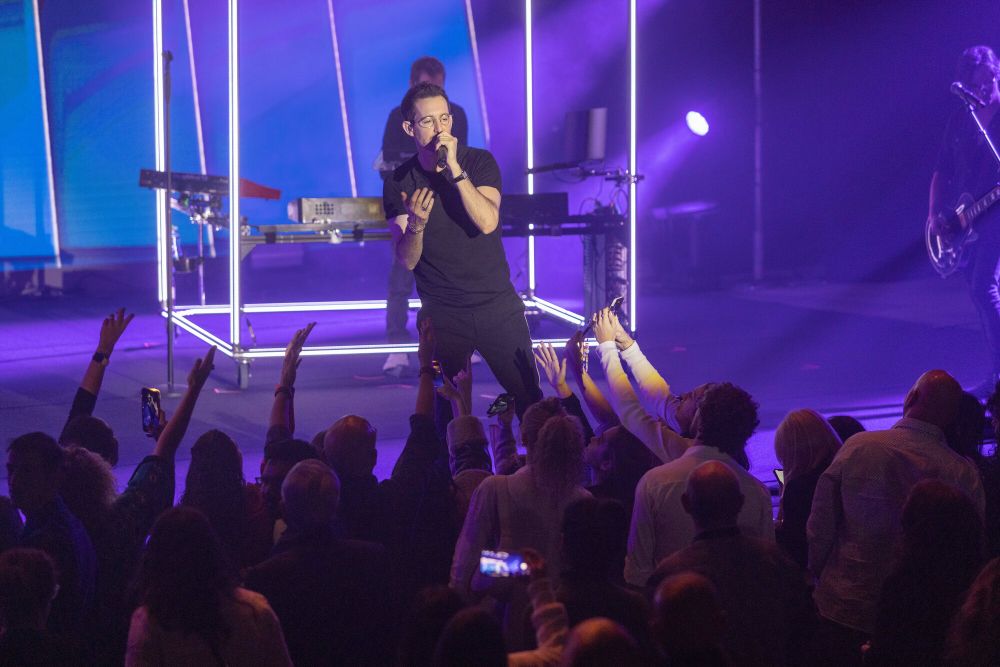 Lider's sang at his music producer's funeral this week after Hamas terror attacks in the south
Ivri Lider is one of Israel's biggest pop stars. His sold out shows are filled with cheering, adoring fans. Yet his latest performances have been to small gatherings where his singing is drowned out by the sound of sobbing.
Such was the scene at the funeral of Sagi Golan, a young man who was died as a commander in the battle against Hamas terrorists in Kibbutz Be'eri, to rescue civilians.
Golan was supposed to marry his partner just one week later, and they planned to say their vows with one of Lider's songs playing in the background. Instead, Lider performed the song at his funeral — the raw and emotional video drawing tens of thousands of views on social media.
Ivri Lider spoke to i24NEWS about his recent performances at funerals, at IDF bases, and in hospitals.
"We play in funerals, soldiers, people who had to leave their homes around Gaza, hospitals so we can do something to help people in this situation. Music has some core to help people through difficult times, to a point."
Ivri Lider's producer Aviv Bera'am was also killed last week during Hamas' terror attacks while defending his kibbutz from the invasion, and trying to save a friend who was also shot. Lider sang at his funeral as a final tribute and goodbye.
"He was one of those people that everybody loves," said Lider when remembering his friend and producer.
When asked about his deepest concerns amid the current tumultuous period in Israel, Ivri's response was a mix of hesitation and optimism. He says he thinks that the full extent of the ongoing conflict's impact might not have yet revealed itself yet.
"Right now, we are very focused on protecting everybody, taking care of everyone, see that everyone is ok — all the people who don't have homes or absolutely anything right now. And that the Israeli army will do whatever it needs to do and defend Israel. I'm not sure we even started to understand what this will do in a month, in two months."
"It brings out the best in people right now. It's pretty amazing to see how people take care of each other and help each other. Immediately, each one of the people around me are doing whatever they can to help, and that's very encouraging and beautiful."
Despite these fears, Ivri says he has found solace and hope in the sense of unity that appeared to be galvanizing the nation during these trying moments. He acknowledged that even in the face of adversity and anxiety, Israelis were coming together around a common purpose, just as his music has provided comfort to those around the country this week.
This article received 0 comments