Israel's PM Bennett designates national unit for combating terrorism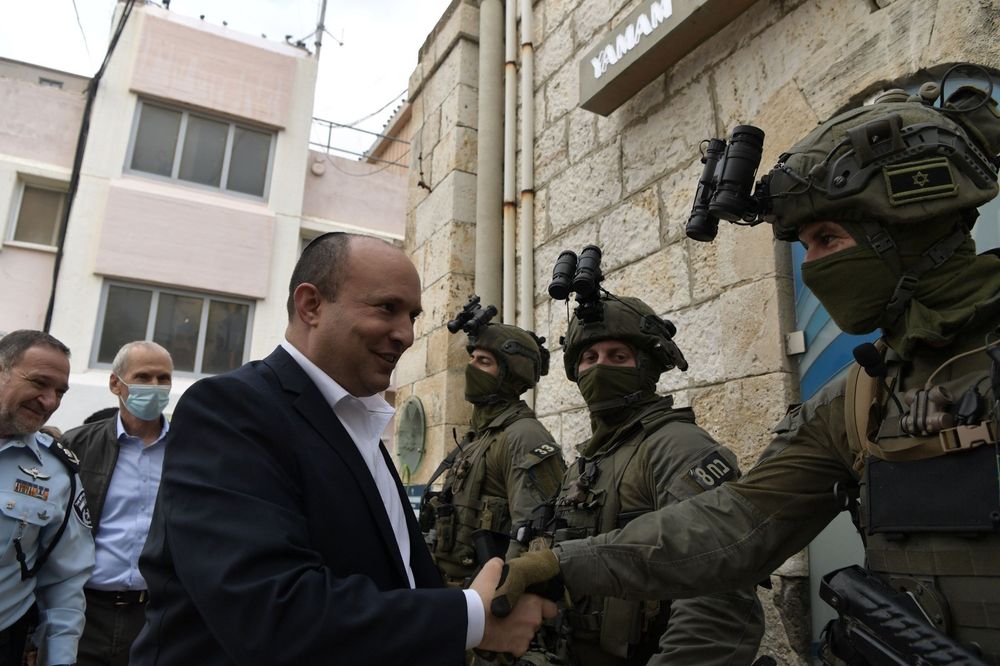 An additional $3 million will be allocated to the unit in 2022, in order to help strengthen it
Israel's Prime Minister Naftali Bennett on Wednesday designated Israel's Special Police Unit - known by the Hebrew acronym Yamam - as the national unit for counter-terrorism.
The Yamam will be made officially responsible for counter-terrorism operations, such as hostage situations, dangerous arrest raids and more, according to The Times of Israel.
An additional $3 million will be allocated to the unit in 2022, in order to help strengthen it, with an emphasis on weapons and training infrastructure.
Bennett said at the ceremony, "The goal is for the Yamam to be the best unit in the world to fight terrorism - and you are the right people for the job.
"For many years, the Yamam has concentrated a range of abilities and unique means in the fight against terrorism and complex criminal incidents, and all at full and immediate readiness with high operational quality."
Minister of Public Security Omer Barlev was also in attendance, as well as Minister of Communications Yoaz Handel, Minister of Religious Affairs Matan Kahana, and the Commissioner of Police.
Barlev stated, "The declaration... should have been done a long time ago, and we are here to do it - better late than never.
"Every year, its members are directly responsible for saving the lives of dozens and hundreds of Israelis, most of whom are not even aware that they were in danger. I thank the Prime Minister for the important decision that will help improve the security of the country's citizens and do great justice by its very nature."
This article received 0 comments