Palestinians kill Israeli security guard outside West Bank settlement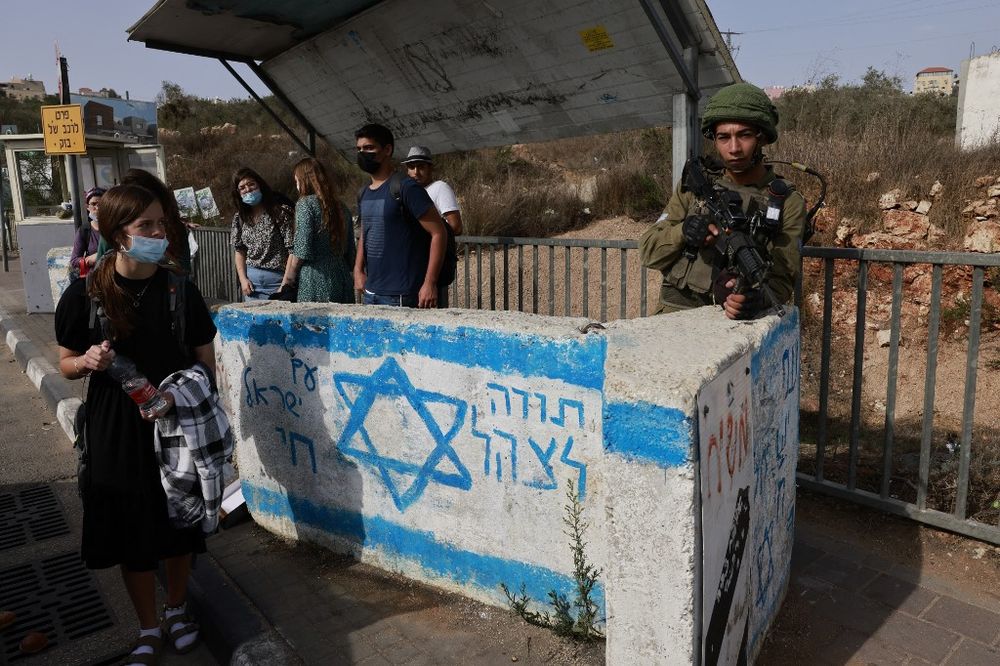 Gaza's Islamist Hamas movement hailed the killing as a 'heroic operation'
Palestinians shot dead an Israeli security guard outside the West Bank city of Ari'el late on Friday, before fleeing the scene in a vehicle.
According to initial reports, there were at least two assailants. Israel Defense Forces (IDF) launched a manhunt and issued a warning to nearby Israeli communities.
The Magen David Adom (MDA) ambulance service said its doctors pronounced the guard dead at the scene.
"When we arrived at the scene, we saw an unconscious man in his 20s with gunshot wounds, not breathing and without a pulse," said MDA doctor Tomer Finn.
Ari'el and other localities in the region declared a lockdown for fear of further attacks. Large security forces closed roads as police and the IDF looked for the assailants.
Friday's drive-by shooting took to 15 the tally of those killed by Arab attackers in Israel and West Bank settlements in the past few weeks, according to Israeli authorities, in what Prime Minister Naftali Bennett called "a new wave of terrorism."
Gaza's Islamist Hamas movement hailed the killing as a "heroic operation," with spokesman Hazem Qassem declaring it a response to the "attacks on al-Aqsa" – the Jerusalem mosque which has been one of the focal points for violence throughout the Muslim holy month of Ramadan.
Meanwhile, in an unrelated incident, Israeli forces killed a Palestinian man overnight Friday in the northern West Bank, according to the Palestinian health ministry.
The man, in his 20s, was shot in the chest during an Israeli army operation in the town of Azzun, the ministry said in a statement.
A United Nations agency estimated that Israeli forces have killed at least 40 Palestinians since February
This article received 1 comments