EU 'appalled' by 'unnecessary force' of Israeli police at journalist's funeral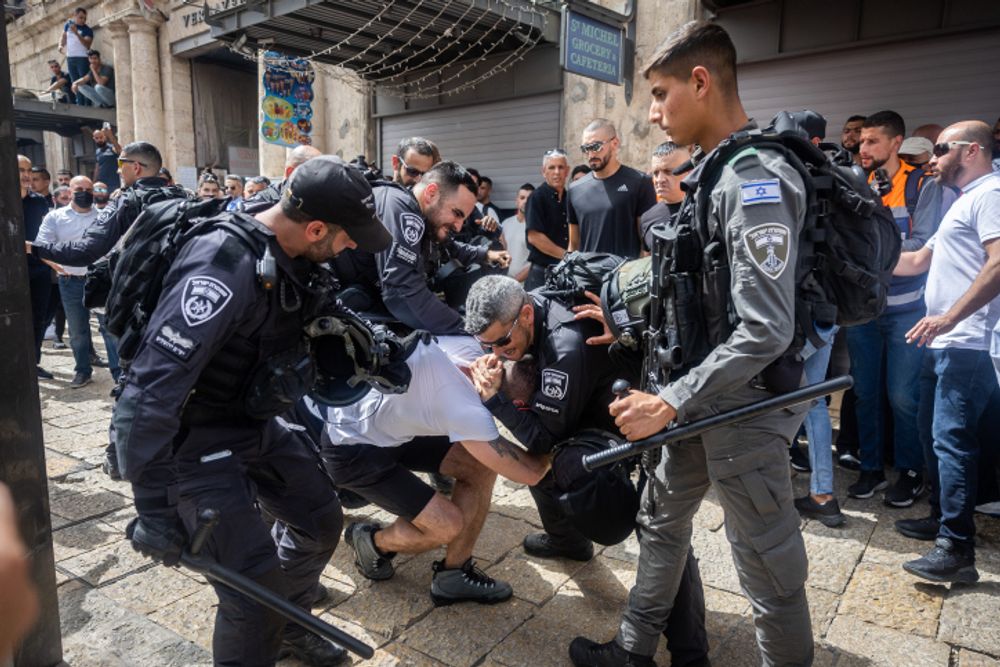 'Such disproportionate behavior only fuels further tensions,' the EU says in a tweet
The European Union on Friday condemned the actions of Israeli police at the funeral of an Al Jazeera reporter who was killed earlier this week in controversial circumstances.
"EU and likeminded partners attended the funeral of Shireen Abu Akleh in occupied east Jerusalem. Appalled by the violence in the St Joseph Hospital compound and the level of unnecessary force exercised by Israeli police throughout the funeral procession," the bloc said in a tweet.
Earlier on Friday, crowds of Palestinians gathered in Jerusalem's Old City as Shireen Abu Aqleh's coffin was carried to the Mount Zion Cemetery nearby.
Clashes broke out between Israeli police and the mourners, with over 10 Palestinians getting hurt by crowd control measures.
Abu Aqleh, who covered Palestinian affairs for over two decades, was shot while reporting from the West Bank on Wednesday.
Palestinian authorities described Abu Aqleh's killing as an assassination by Israeli forces, while Israel's government suggested that Palestinian fire is to blame.
This article received 1 comments