Israel Police arrest Palestinian teen planning knife attack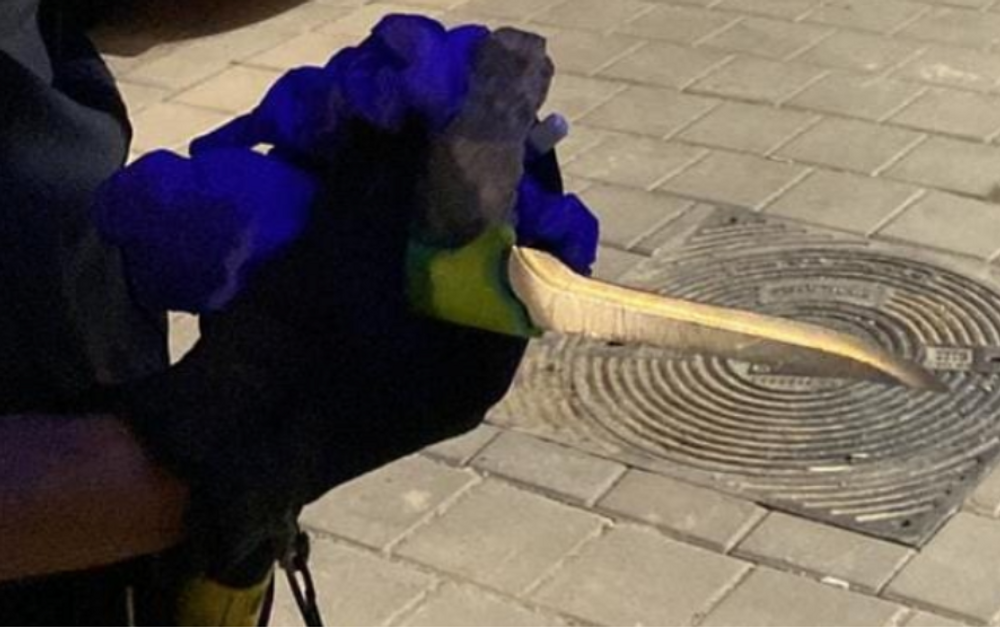 Suspect carried letter specifying why he chose to carry out terror attack
Israeli police on Friday arrested a 19-year-old Palestinian armed with a knife and carrying a letter specifying the reasons why he decided to carry out a terrorist attack against Israelis.
"Officers from the Tayibe station arrested a suspect following a search conducted in the area of ​​Tzur Yitzhak and Route 444 upon receiving a report of a man walking around the Tzur Yitzhak junction in a suspicious manner, with a stone in his hand," police said.
The suspect was taken for questioning.
The incident follows a day of Israeli-Palestinian violence that started with an Israel Defense Forces raid on a terror cell in the West Bank, that saw a senior officer killed by a terrorist; hours later, violent scenes unfolded in Jerusalem's Old City as Israeli police officers charged at Palestinian mourners carrying the coffin of Al Jazeera journalist Shireen Abu Akleh.
Packed around Abu Akleh's coffin, dozens of Palestinians, some waving Palestinian flags and chanting, "With our soul and blood we will redeem you Shireen."
Israeli police officers, in an apparent bid to stop them proceeding by foot rather than taking the coffin by car, burst through the courtyard gates and charged at the crowd, some beating pallbearers with batons and kicking them.
The incident sparked international condemnation.
This article received 0 comments