Report: IDF nab top Islamic Jihad operative in Jenin raid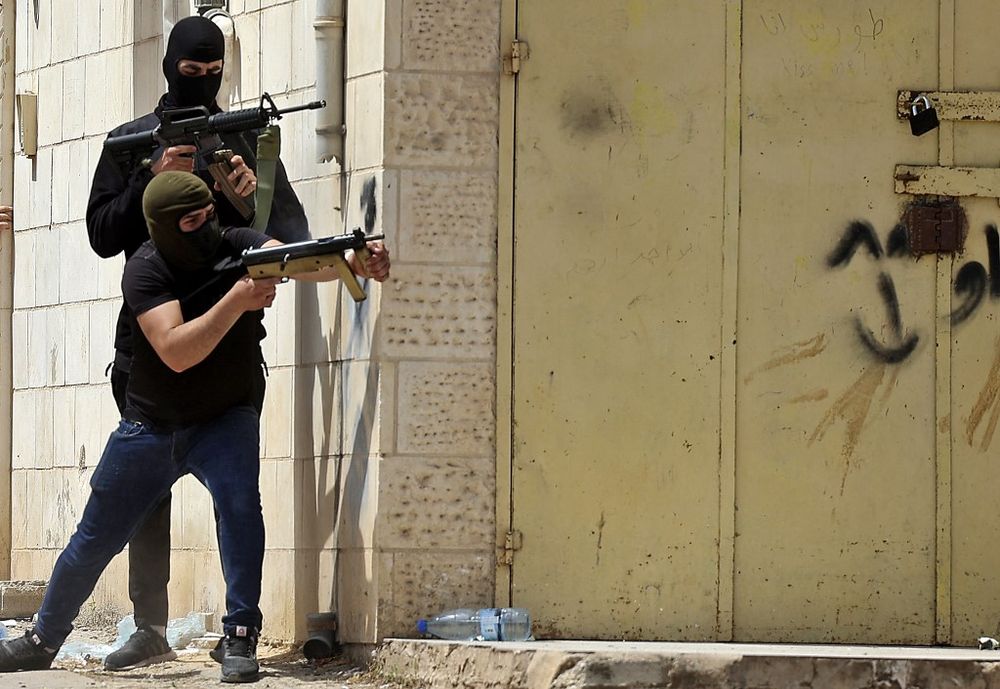 'Two wanted terror suspects' arrested in raid, Israeli security forces say; at least one Palestinian killed
Clashes broke out Monday night between Israeli security forces and Palestinian gunmen during a raid in the Jenin refugee camp in the West Bank, with the Palestinian Authority's (PA) health ministry reporting one killed by Israeli gunfire.
The Israel Defense Forces (IDF) reportedly arrested a top operative of the Palestinian Islamic Jihad terrorist group.
A statement by Israel's Border Police and the IDF said that "two wanted terror suspects" were arrested, as Palestinian sources named them Sheikh Bassam Al-Saadi, a leading local member of the organization, and a family member.
"A number of gunmen shot at the security forces as they entered the city of Jenin, who responded with live fire," the Israeli statement said. "Hits were identified."
The IDF said it made two arrests and confiscated money, weapons, and ammunition. No Israeli forces were reported wounded in the fighting.
The PA's health ministry identified the Palestinian killed in the clashes as 17-year-old Dirar Riyad Al-Hajj Saleh al-Kafrini.
This article received 1 comments