1 dead, 18 wounded in Jerusalem terror attack explosions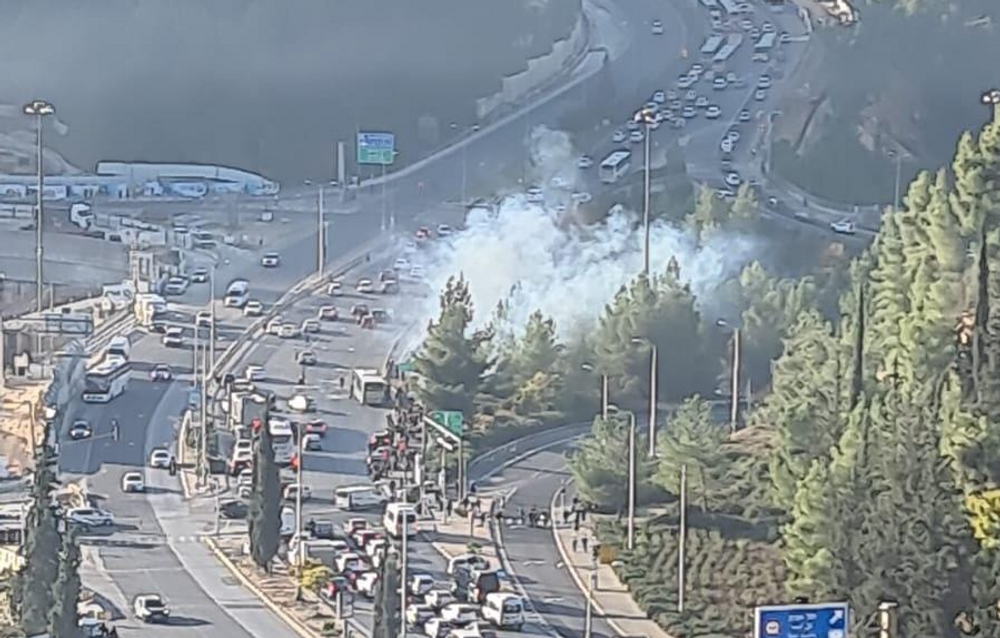 First blast at Jerusalem entrance * Second at Ramot Junction * Bombs detonated remotely, filled with nails
Jerusalem was hit by two explosions on Wednesday morning, in what is being treated as a joint terrorist attack, killing one and wounding 18, with three in critical condition.
The first explosion took place at a bus stop at Givat Sha'ul Junction, near the western entrance of the city, and the second at Ramot Junction in northern Jerusalem. Police suspect that both bombs were detonated remotely, filled with nails and bolts to cause as much damage as possible.
Shortly after 7 a.m., the height of commuter traffic, Israel's Magen David Adom received a report about several wounded as a result of an explosion near the western entrance to Jerusalem. The 12 wounded were evacuated to Shaare Zedek and Hadassah Ein Kerem hospitals in the city, including two critically and two seriously.
One of the wounded, identified as a 16-year-old student, was later pronounced dead at Shaare Zedek Medical Center.
The Route 1 highway was closed to traffic following the incident, cutting off incomers from Israel's center.
A second blast was reported at a bus stop near Ramot Junction in northern Jerusalem shortly after 7:30 a.m. with three reported slightly wounded from shrapnel as a result. Police are treating the two explosions as part of a joint coordinated terrorist attack.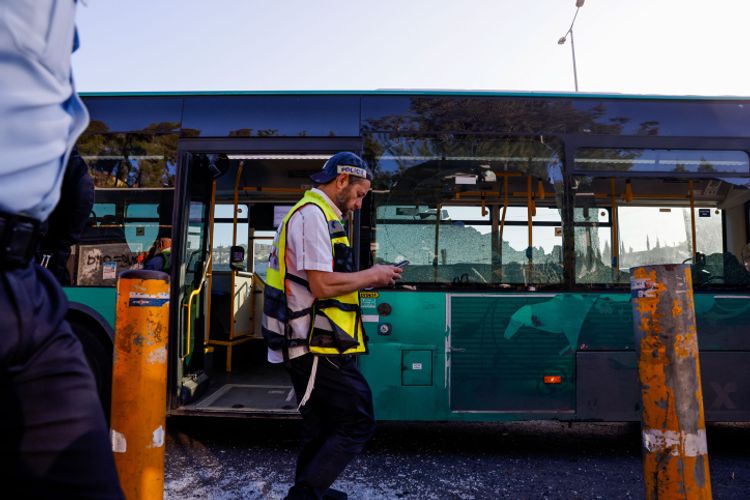 The medical teams of the Ihud Hatzala provided first aid at the scene before evacuating the wounded - one 12-year-old, one 32-year-old and one about 50-years-old - to Hadassah Mount Scopus in mild condition. Additionally, four patients suffering from stress symptoms were evacuated.
Israel's Police Chief Kobi Shabtai, after arriving at the scene of the first attack, said that every bus in Jerusalem would be searched by police officers. Additionally, bomb-sniffing dogs would be employed to search for explosives.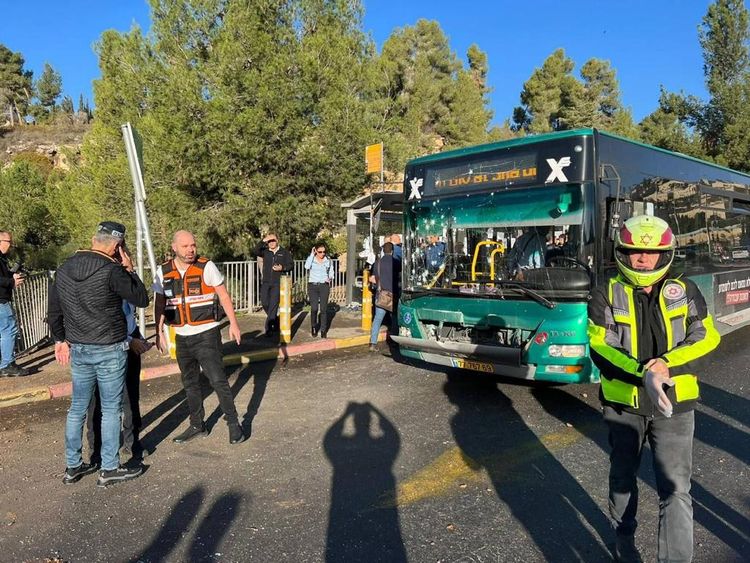 There were no immediate claims of responsibility. However, the spokesman for Hamas, Abd Latif al-Kanou, welcomed the explosions: "The Zionist occupation is paying the price today for its crimes and aggression against our people and the Al-Aqsa Mosque, and we have warned about this repeatedly."
"Our people will not remain silent in the face of this, and the outrage Al-Aqsa will explode and spread in all regions."
This article received 0 comments