Two Israeli soldiers hurt in car ramming, driver turns himself in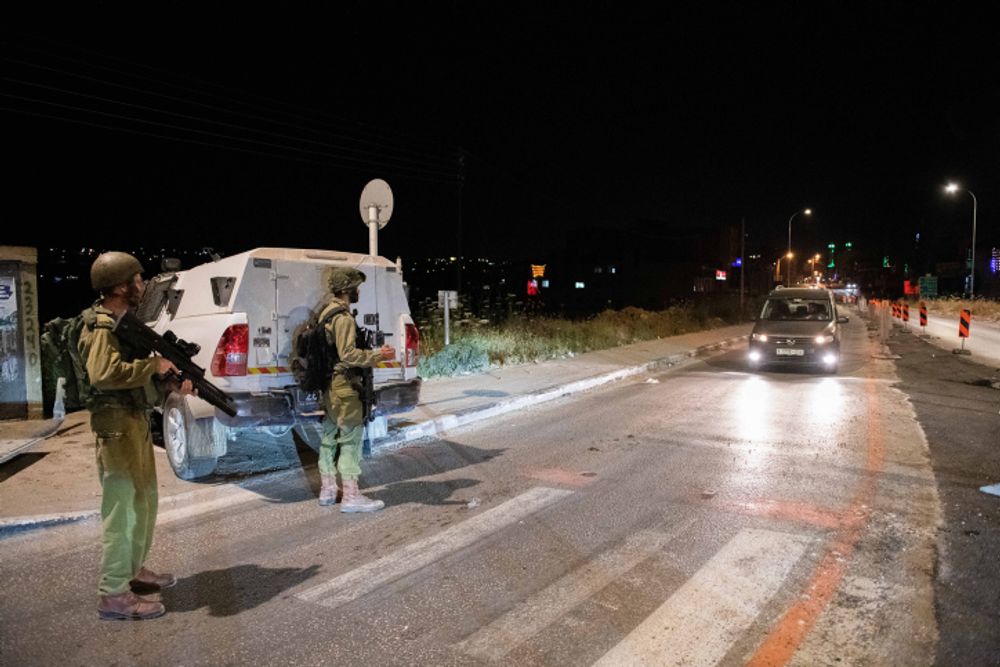 Hunt for attacker ends as he turns himself in after fleeing
Two Israeli soldiers were hurt Tuesday evening in a car-ramming attack in the northern West Bank before the vehicle fled.
Rescuers Without Borders reported that the two Israelis were "slightly to moderately" wounded and were being treated by paramedics.
The driver of the attack later turned himself in after fleeing south. Israel's army initially said the motive was nationalistic, but the driver claimed it was an accident. He is under investigation by security forces.
The attack came with a backdrop of a recent escalation of violence in Jerusalem and the West Bank, following an Israeli raid that left 10 Palestinian terrorists dead and for which Gaza's Hamas and Islamic Jihad had promised reprisals. In the following days, seven Israelis were murdered outside a synagogue in the Neve Yaakov neighborhood of east Jerusalem - the deadliest shooting attack since 2011.
Riots had also broken out in recent evenings in east Jerusalem, strewn with shooting and burning of vehicles and garbage cans.
While the Israeli government has promised to take unprecedented punitive measures to stem terrorism, U.S. Secretary of State Antony Blinken called on all parties to end the violence and restore calm during his visit to the region.
In response to the attack, the head of the Samaria Regional Council Yossi Dagan said, "The residents of Samaria and the entire nation of Israel are standing like a wall alongside the heroic [Israeli soldiers]. We are a strong nation and we will win."
"Abu Mazen is trying to ignite a wave of terrorism throughout the country and the right-wing government should treat him the way they treat a terrorist.," he continued, using Palestinian Authority President Mahmoud Abbas' kunya, the Arabic epithet after a first-born. "If the government wants to prevent a wave of terrorism throughout the country, it must order the launch of a determined military operation against the terrorist infrastructure of the Palestinian Authority. The day Abu Mazen fears a knock on the door, the area will stop burning."
"The right-wing government must change the failed security paradigm of the outgoing government, we the settlers of Samaria, together with all the people of Israel, are strong and believing and will overcome terrorism. The ball is in the government's hands, and we trust it to fight back and preempt an attack on its defense against the terrorist Palestinian Authority."
This article received 0 comments