Israel to reinforce Jerusalem security amid escalating tensions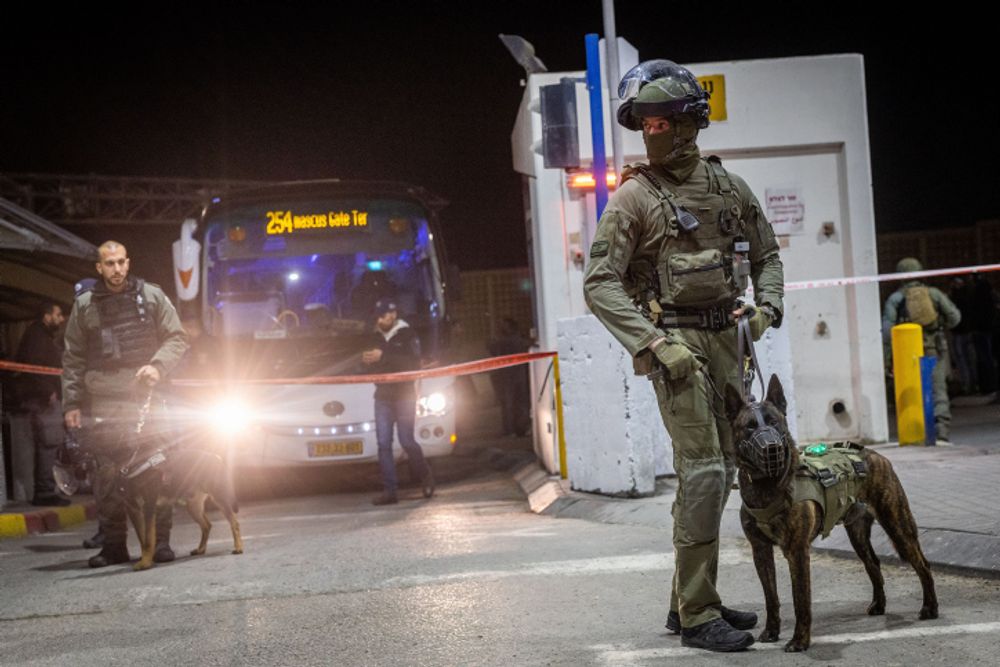 'The government under my leadership is working night and day to restore the sense of security to the citizens of the State of Israel'
Israel on Tuesday announced a plan to increase the "feelings of personal security" for those living in Jerusalem amid an uptick of violence in the contentious capital.
In the joint plan between the Prime Minister's Office and the Jerusalem Municipality, Israel will set out to strengthen security forces and police there, concentrate intelligence and operational efforts there, and improve civil protection, such as making 300 bus stops safer.
The move came a day after Border Police officer Sgt. Asil Su'ad was murdered in a stabbing attack at the entrance of the Shuafat refugee camp, which came shortly after a young Israeli was lightly wounded in another stabbing attack in Jerusalem's Old City. Both terrorists were Palestinian boys under 15 years old.
A dedicated budget will be allocated to step up protection at unprotected bus stops, which total about 700 in Jerusalem, according to the joint statement.
"In light of the series of difficult events, in the country and in the capital in particular, the government under my leadership is working night and day to restore the sense of security to the citizens of the State of Israel," said Israeli Prime Minister Benjamin Netanyahu.
Days after another deadly terror attack last week, in which three people – including two children – were killed in a car-ramming in Jerusalem, Netanyahu vowed during a cabinet meeting to crack down on terrorists with "our full force."
Among the measures being considered were seizing assets belonging to the families of terrorists, erecting barriers at bus stops and additional security checkpoints between Arab and Jewish neighborhoods in the capital, and a general crackdown on online incitement.
This article received 0 comments