Analysis: Israeli-Palestinian security coordination continues in West Bank, despite tensions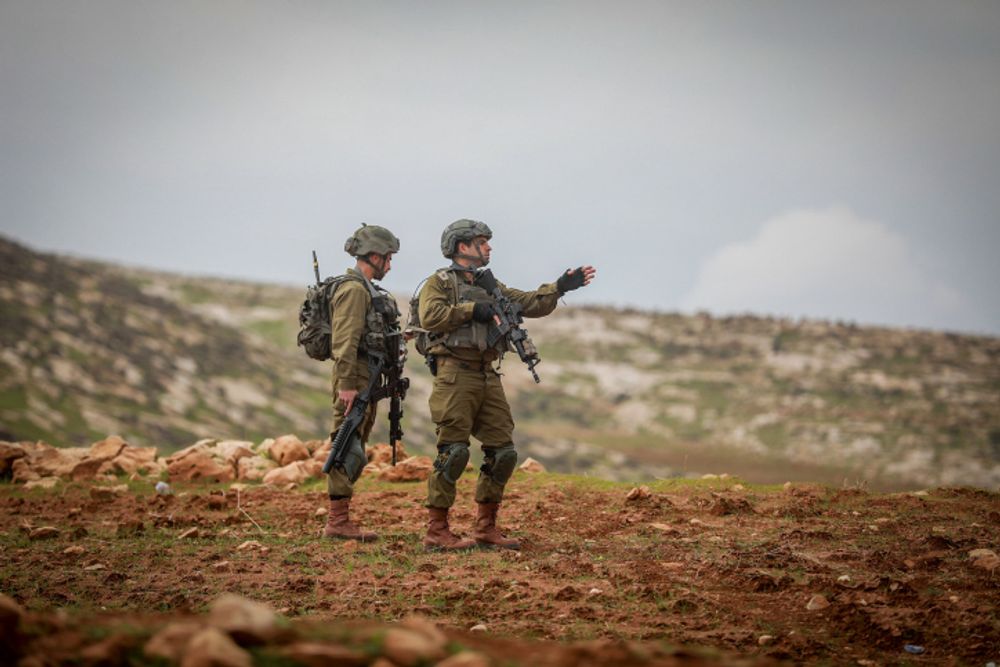 With no diplomatic horizon in sight, the current trajectory of Israeli-Palestinian coordination will only lead to more violence and bloodshed, on both sides
Last month, and again recently in response to an Israeli military raid in which at least 10 Palestinians – most of them gunmen – were killed, the West Bank's Palestinian Authority (PA) announced that security coordination with Israel "no longer exists as of now."
Yet, despite a slight drop in both terror attacks and Israeli army raids in the West Bank, the situation on the ground has remained more or less the same.
"We have noticed that even after [PA] President [Mahmoud] Abbas recently declared that he has cut the security coordination, we have seen that the Israeli army is continuing to operate inside Area A," Palestinian analyst Samer Sinijlawi told i24NEWS.
Security coordination between the PA and Israel is seen as a central pillar of the 1993 Oslo accords. Under the agreement, the West Bank was divided into three areas: Area A, under Palestinian civil and security control; Area B, under shared control; and Area C, under Israeli civil and security control.
But in recent years, major Area A cities like Jenin and Nablus have become local terror hubs, with Palestinian security forces refraining from operating there.
"The Palestinian Authority is trying to hide its weakness and its disconnect from the street by continuing to say we have threatened and we have disconnected the security coordination. Nobody can do this. It's continuing." Sinijlawi said.
The security cooperation is based on two aspects. The first is civilian coordination, which includes granting permits to Palestinians to enter Israel for work or medical treatment – which has never been scrapped, no matter how bad tensions have got over the years.
The second aspect is actual security coordination, based on two parts – intelligence and operational coordination.
"This means that Israel notifies the Palestinian security forces of certain suspects that are preparing for a terror attack," explained Israeli Maj. Gen. (res.) Nitzan Alon. "Sometimes, the Palestinians will engage directly and arrest them, but often they'll say they can't do it, and then Israel coordinates the entry of IDF and intel forces to arrest the suspects."
"In these instances, Palestinian security forces will clear the way for the Israeli forces to avoid any clashes between the sides," he told i24NEWS.
Alon, a former head of Israel's Central Command – which is responsible for army units in the West Bank – noted that while the security coordination has worked well in the past, in recent years, the PA has refrained from operating in certain areas under its control. And Israel has found itself filling the void.
"Lately, they've struggled to operate, mainly due to legitimacy issues, not just operational and intel challenges. Therefore, there are more Israeli operations in areas like the Jenin refugee camp, or the Kasbah in Nablus, and other areas like these," he said.
Amid the deteriorating security coordination, 2022 was the deadliest year for both Palestinians and Israelis in recent history.
Sinijlawi said security cooperation with Israel doesn't really benefit the Palestinian people, but rather Abbas and the Palestinian leadership.
"What is keeping Abbas in power is the Israeli intelligence and the army. That's the only reason he's there. Most Palestinians are requesting him to go home. But is this really for the benefit of the Palestinian people? I doubt it," he charged, adding that the security coordination is a one-way street, saving only Israeli lives.
"It's not sensitive towards Palestinian lives."
But while Sinijlawi wishes to see a democratically-elected Palestinian leadership retake control of the streets, Alon acknowledged that in the absence of a reliable Palestinian security apparatus, Israel must operate.
"I think that leadership on both sides must see how we end this circle of escalation. Otherwise, we will find ourselves in an even broader escalation," the former army official said. "We're seeing this now in east Jerusalem. Ramadan is right around the corner, which has the potential to be more explosive than before.
Despite serving as his last lifeline to staying in power, at the end of the day, PA-Israel security cooperation amounts to a lose-lose situation for Abbas. On the one hand, continued cooperation with the Israeli military amid a rising Palestinian death toll erodes what little internal legitimacy he has left. On the other hand, permanently cutting security ties with Israel risks triggering more Israeli raids, as well as more Palestinian deaths.
And with no diplomatic horizon in sight, the current trajectory will only lead to more violence and bloodshed, on both sides.
This article received 0 comments