Top U.S. general in Israel for talks on regional security issues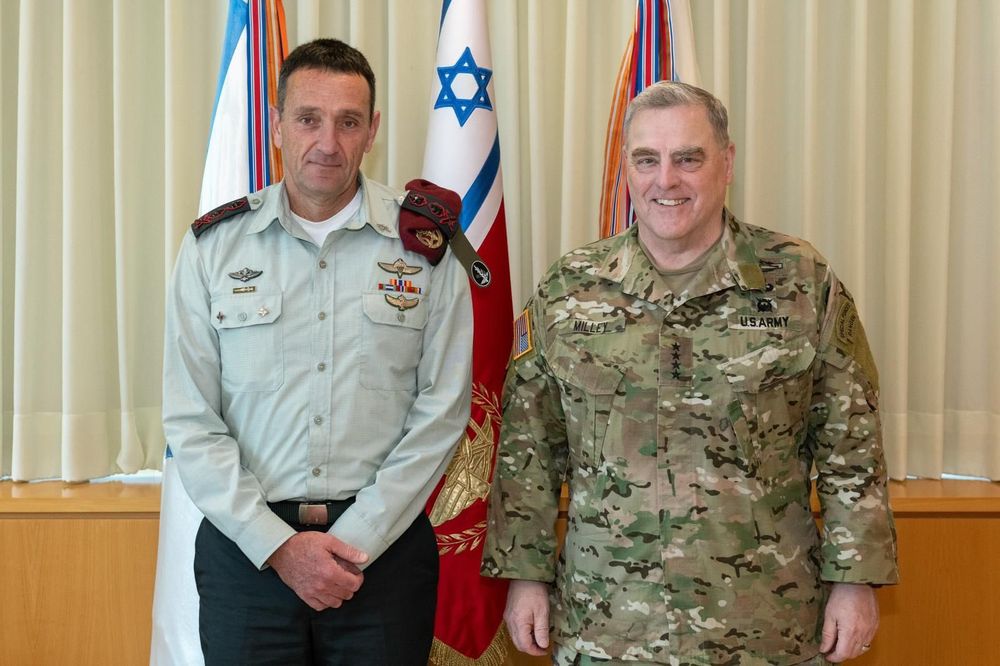 Lt. Gen. Milley will cover 'regional security challenges, expanding opportunities for operational cooperation, coordinating between the militaries'
The top U.S. military officer, Army General Mark Milley, arrived in Israel on Friday for talks with his Israeli counterparts on regional security issues.
"They will address the many challenges and opportunities facing Israel and the Middle East region," Milley's spokesman Colonel Dave Butler said in a statement, Reuters reported.
After touching down in Tel Aviv, Milley met with the Israeli army's Chief of Staff Lieutenant General Herzi Halevi and was set to later meet with Defense Minister Yoav Gallant as well as other top security officials.
Israel's army said in a statement that Milley would go over "regional security challenges, expanding opportunities for operational cooperation, coordinating between the militaries to protect against regional threats, and other areas of mutual strategic interest."
"The U.S. and Israel maintain close military ties as key partners committed to security in the Middle East," it added.
Neither the Israeli nor U.S. statements mentioned what would be specifically focused on, although Hebrew media reported that Iran and tensions in the West Bank were on the agenda as focal points. Milley's trip followed confirmation by the UN nuclear watchdog that Iran has enriched uranium to near weapons-grade level, and came amid surging violence between Israelis and Palestinians in the West Bank.
The visit also came ahead of an upcoming visit to the Jewish state by U.S. Secretary of Defense Lloyd Austin, which is set for next week.
Meanwhile, Axios reported that Israel's Strategic Affairs Minister Ron Dermer and National Security Council chairman Tzachi Hanegbi were slated to visit Washington next week to meet with senior U.S. officials – including National Security Minister Jake Sullivan and Secretary of State Antony Blinken – to discuss coordination against the Iranian threat.
This article received 1 comments