Israeli soldier wounded in Jerusalem terror attack welcomed from hospital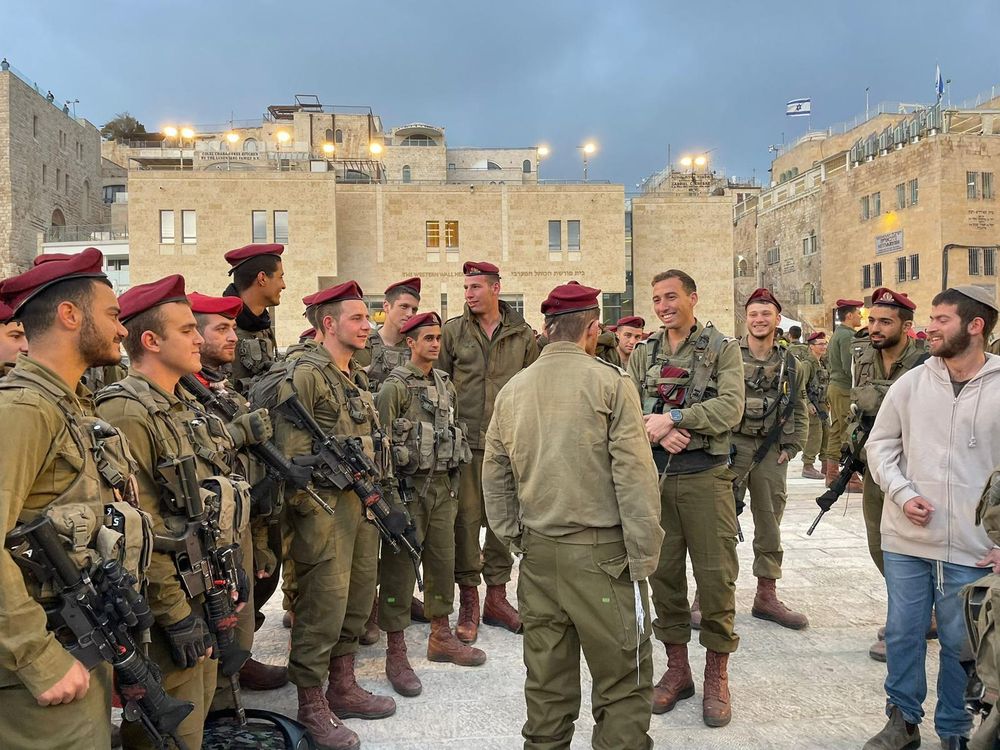 The officer put on a uniform for the first time since the attack and met with his soldiers and commanders at the Western Wall
Lieutenant Nadav, who was seriously wounded in Jerusalem's City of David shooting attack in January, put on the uniform for the first time on Wednesday morning.
He arrived straight from the hospital to complete the beret march, which signifies the end of a soldier's training, with the 202nd Battalion of the Israeli army at the Western Wall, the traditional spot for the journey's end ceremony. He was greeted with cheers by fellow soldiers.
"The officer put on a uniform for the first time since the attack and met with his soldiers and commanders in the Western Wall square," the army's statement said.
Nadav was wounded in a terrorist attack carried out by a 13-year-old east Jerusalem resident. His father had also been hurt in the same shooting attack. The army reported that despite his serious injury, he managed to neutralize the young terrorist.
Nadav was then taken to hospital, where his condition deteriorated before recently improving to allow him to be discharged on Wednesday. About two weeks ago, an indictment was filed against the 13-year-old terrorist.
According to the indictment, the terrorist decided to carry out a murderous terrorist attack against Jews. He watched online videos to learn how to operate a gun.
This article received 1 comments