Netanyahu praises quick response of security forces in Tel Aviv attack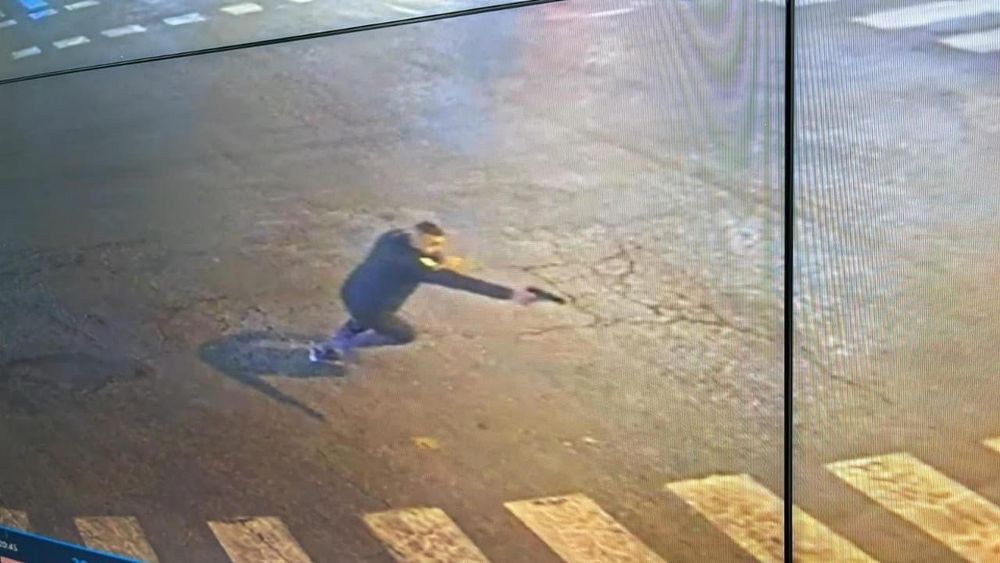 The assailant shot dead by security forces as he tried to flee scene
A Palestinian terrorist opened fire at a café in Tel Aviv, wounding four Israelis on Thursday evening.
Four people were wounded in the attack, one of them critically with a gunshot wound to the neck. Resuscitation efforts had been performed, and he is currently undergoing emergency surgery.
Two further casualties were in serious condition and one was lightly wounded. All of the casualties were taken to Ichilov Hospital according to Magen David Adom emergency services.
The terrorist was killed by an off-duty special forces police officer who had been at the scene.
He has not been publicly identified, but a Hamas leader praised the attack.
Prime Minister Benjamin Netanyahu, who is currently on an official visit to Rome, was updated moments after the attack. Meeting with local Jewish leaders, Netanyahu said:
"During this meeting there was a very serious attack in Tel Aviv, a terrorist attack. First of all, I want to send in my name, in the name of wife and the people of Israel, wishes for a fast recovery to the injured."
He added: "Second, we are strengthening the action of the police and security forces against the terrorists, even this evening and everywhere. I am sure that these things will not weaken our determination to continue building our country, to plant deep roots in our homeland and to secure our common future."
Moments after the attack, Tel Aviv Mayor Ron Huldai called on the thousands of people who had been out in the city during the day of demonstrations against judicial reform to go home.
The shooting took place on the main Dizengoff street on the corner of Ben Gurion avenue. The popular area is lined with bars and cafes, and was also the scene of a deadly terror attack nearly one year ago.
This article received 1 comments