'Zero hostility to Germans,' Palestinian official says after mob attack on tourists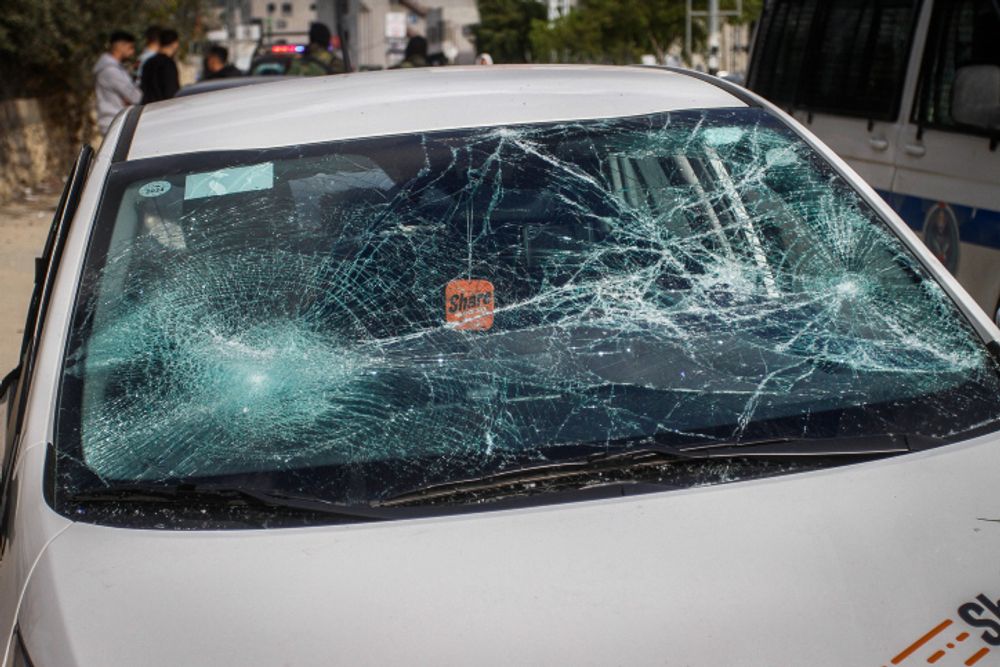 Palestinian Authority police spokesperson stops short of condemning the attack
Palestinians who attacked German tourists in Nablus took them for Israeli forces, a spokesman for the Palestinian Authority security services said Sunday, stressing there was "zero hostility" towards Germany among Palestinians.
The two tourists drove on Saturday through central Nablus, a city in the northern West Bank, when they came under attack from a Palestinian mob. Rocks were hurled at the vehicle and its doors pried open when the motorists jumped out to flee on foot. They sustained minor injuries.
"A group of young men... hurled stones at a civilian car with Israeli license plates," a local Palestinian security official said on condition of anonymity.
Germany's ambassador to Israel, Steffen Seibert, said on Twitter: "A mob attacking tourists because they don't like their license plate is disgusting and cowardly."
Talal Dweikat, spokesman for the Palestinian security forces, said that "we clearly have zero hostility towards a country whose citizens visit our cities," stopping short of condemning the attack.
According to Dweikat, the mob who assaulted the tourists were "wary" of a "foreign" car, fearing it may have been used by undercover Israeli forces, who often operate in the West Bank.
The spokesman said the tourists had been rescued by a Palestinian police officer who helped them exit the city center, while Seibert thanked "the Palestinian Israeli [sic] citizen who saved them."
The incident comes amid a surge in violence in the Israeli-Palestinian conflict. The northern West Bank, and particularly the cities of Nablus and Jenin, have seen repeated Israeli raids targeting Palestinian terrorists, following attacks on Israelis.
This article received 1 comments