Israel police evacuate people who barricaded themselves in Al Aqsa Mosque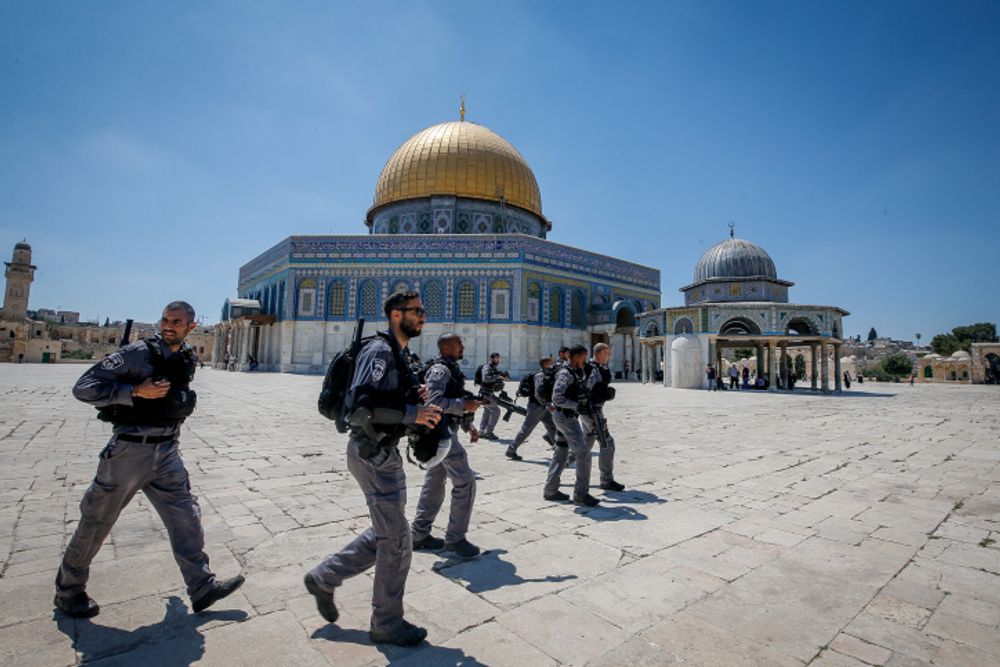 'Israeli Police will continue to allow freedom of worship, but will endeavor to prevent any attempt to disturb public order'
As Israeli police are working to allow Muslims full freedom of worship during the holy month of Ramadan, a group of people barricaded themselves in the Al Aqsa Mosque after prayers on the Temple Mount compound and its closure on Saturday evening.
These actions go against the agreement concluded with the Waqf for Ramadan and the rules in force on the site. The Israeli police forces had to intervene to expel the perpetrators.
Most of them disobeyed the instructions and refused to leave the site. Subsequently, the police were forced into the Temple Mount compound to dislodge them. The purpose of this intervention was to prevent disorder, disrupt the Fajr prayer and hinder visits by tourists and Israelis taking place at the site in accordance with visiting hours and accepted visiting rules, a police statement said.
"Israeli Police will continue to allow freedom of worship, but will endeavor to prevent any attempt to disturb public order and undermine practices in holy places. Fake videos and images regarding the Temple Mount have been circulating on social media for the past few hours, these videos and images are from previous years," the statement said.
"We emphasize that during the nighttime activity referred to, no means of dispersal were used, there was no riotous disturbance of any kind, or violent friction on the Temple Mount," the police added.
The region is currently experiencing a resurgence of tensions and numerous attacks are perpetrated against Israelis. On Saturday, two soldiers were shot and wounded in Huwara in the West Bank.
This article received 1 comments