Israel in 'advanced' talks with Germany to sell Arrow-3 system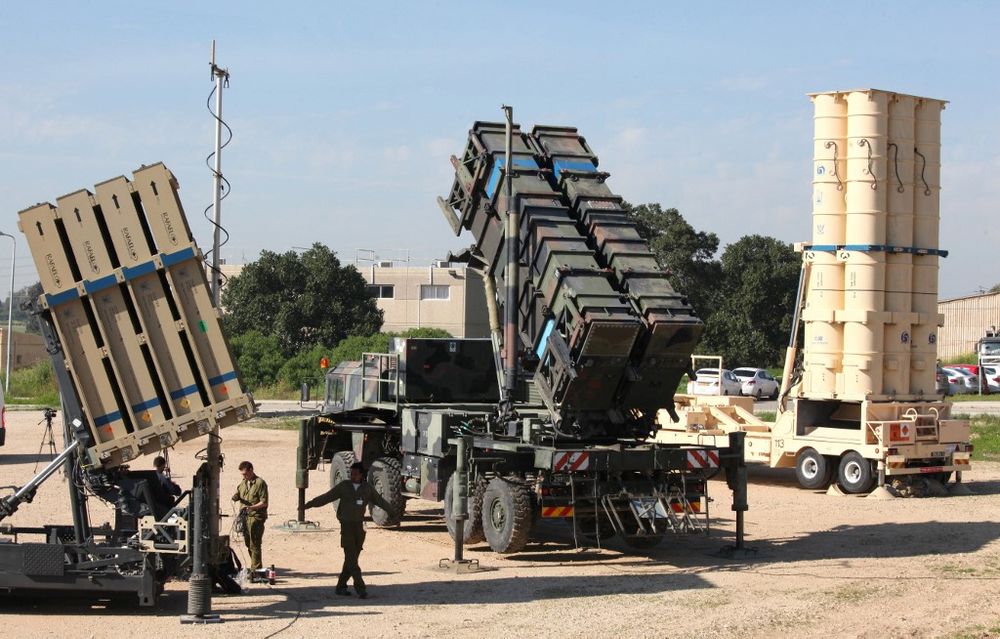 The Arrow-3 is designed to intercept ballistic missiles outside of earth's atmosphere, destroying non-conventional warheads at a safe altitude
Israel is in advanced negotiations with Germany to sell its Arrow-3 missile defense system, the Israeli Defense Ministry said Thursday.
The Arrow-3 is designed to intercept ballistic missiles outside of Earth's atmosphere. It is the top layer of Israel's missile defense array, extending from the Iron Dome which intercepts short-range rockets to Arrow-3's long-range missiles that destroy non-conventional warheads at a safe altitude.
After years of underinvestment, Germany made a historic U-turn in ramping up its military spending after Russia launched its invasion of Ukraine. Last May, its Finance Ministry announced a $107 million fund to modernize its army, shortly after Berlin acquired 140 Israeli-made armed drones.
Israel's Defense Ministry said talks with Berlin have been accelerated and the goal was to export the Arrow-3 system in the near future: "The advanced negotiations were launched this week in Germany, with the aim of drafting a detailed agreement for the delivery of the Israeli Arrow 3 system to the German Ministry of Defense."
The ministry added that Arrow-3 was co-developed with the United States – with Israel's Aerospace Industries being the project's mains contractor – so the sale would require approval from Washington.
Last month, Israel's Prime Minister Benjamin Netanyahu met with his German counterpart Olaf Scholz in Berlin, during which they spoke at length on the importance of ensuring Iran is not allowed to acquire nuclear weapons.
This article received 0 comments