LIVEBLOG: Netanyahu urges 'patience, resilience' as Israel prepares for Gaza response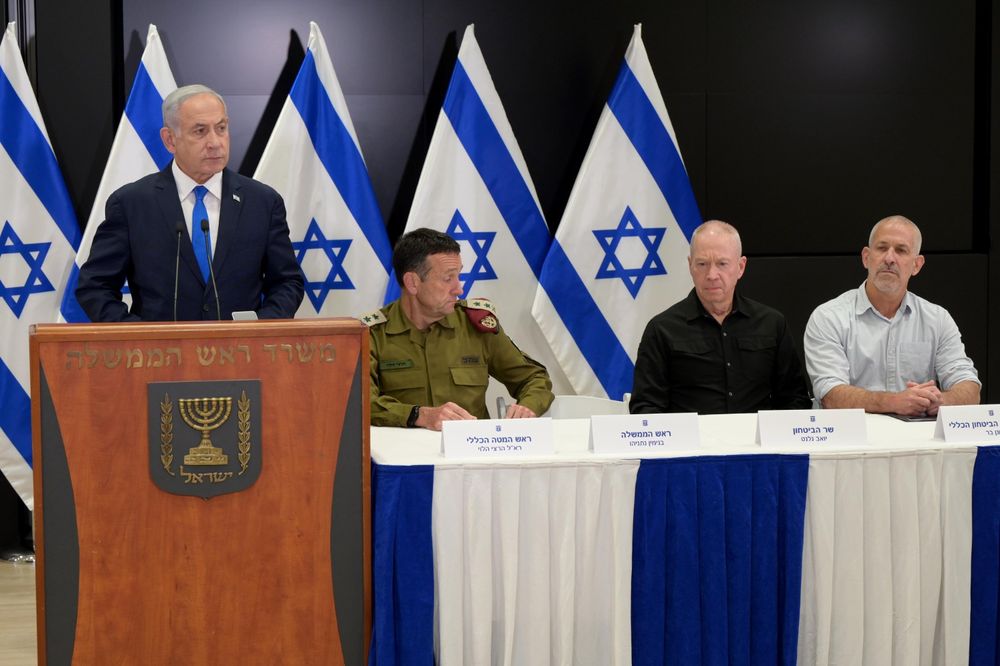 Palestinian Islamic Jihad leaders and weapon manufacturing facilities were targeted, Israeli army instructed nearby residents to seek shelter
The Israeli military struck Palestinian Islamic Jihad (PIJ) leaders and weapon manufacturing facilities in the Gaza Strip. Israel's army declared the start of operation "Shield and Arrow" in response to months of attacks from the PIJ.
Military compounds housing weapons and ten weapon manufacturing sites, belonging to the PIJ, were targeted. Lieutenant Colonel Richard Hecht, international spokesman for the IDF, emphasized that "the operation is not against Hamas," and attributed the operation as a response to the rocket attacks from the PIJ in the past months.
Israel's Foreign Ministry has opened a Twitter thread with details of the terrorists that were killed, and why they were targeted.
Southern Israel residents await possible rockets
UAE calls on Israel to 'halt the escalation'
The United Arab Emirates' foreign ministry called on Israel to "halt the escalation and not take steps to exacerbate the tension and instability in the region."
White House calls for calm, defends Israel's right to self-defense
"We call for all parties to deescalate the situation," the White House National Security Council said in a statement.
"Israel has the right to protect itself and its people from indiscriminate rocket attacks launched by terrorist groups."
Israel sees Gaza terror factions coordinating on different fronts
Tel Aviv hotel offering free accommodation to southern residents
The Metropolitan Hotel in the central city Tel Aviv is offering free accommodation to residents of Israel's south due to security situation with Gaza.
UN Security Council to convene Wednesday over Israel-Gaza escalation
The UN Security Council will convene tomorrow to discuss developments in the Middle East, after United Arab Emirates, France, and China called for a meeting.
A source told i24NEWS that the meeting would be about the recent escalation between Israel and the Palestinian Islamic Jihad in Gaza.
Shin Bet chief Ronen Bar says Israel working to thwart 'super terrorists'
IDF chief Herzi Halevi says operation 'shows unique might of Israel'
Israel's DM Gallant says 'objective of operation have been fully achieved'
Netanyahu addresses Israeli public amid Gaza operation
Tel Aviv opens bomb shelters to public
Israel's central city of Tel Aviv opened its bomb shelters to the public as the military prepares for a possible armed response from Gazan terror groups
Israel resuming strikes on Gaza
Netanyahu meets with security, defense officials
Israel's Prime Minister Benjamin Netanyahu met with security and defense officials for the Ministerial Committee for National Security Affairs, during which he laid out the parameters of the Israeli military's Operation "Shield and Arrow" in Gaza.
"Our principle is clear: Whoever harms us – we will strike at them and with great force. Our long arm will reach every terrorist at a time and place of our choosing," he said.
"We are in the midst of a campaign. We are prepared for all possibilities. I suggest that our enemies not test us."
IDF says killed Islamic Jihad leaders were planning attacks 'in coming days'
IDF spokesperson Brig. Gen. Daniel Hagay said the Palestinian Islamic Jihad commanders killed at the onset of the ongoing Israeli military operation in Gaza were planning attacks "in the coming days, and not only in Gaza."
"They were a source of instability trying to create escalation," he added.
Click here for the full story on the three commanders killed.
"We were preparing for this operation since last Tuesday," Hagay continued. "We were waiting for the optimal conditions as far as intelligence and minimal collateral damage. Unfortunately, there were women and children killed. We were happy to avoid it, but these terrorists work from civilian areas."
"We are seeking stability. We hope to put away sources of instability," he said, noting that there are no indications of armed factions in Lebanon firing at Israel.
IDF attacks anti-tank squad in southern Gaza, kills two
An IDF spokesperson said aircraft targeted Palestinians preparing to launch an anti-tank missile, killing two.
Palestinians report IDF has resumed strikes in Gaza
According to the reports, IDF artillery is shelling targets in the southern part of the Palestinian enclave.
Netanyahu points finger at Iran and its proxies in first comments since Gaza op
In his first comments since the launch of the Israeli military's Operation "Shield and Arrow" in Gaza, Israel's Prime Minister Benjamin Netanyahu pointed the finger at Iran and its regional proxies, as his security apparatus prepares for a response from terror factions.
Hamas says it will join in response fire against Israel
A spokesman for Gaza's ruling Hamas terror movement said it would be "part of the joint operations room of the factions that leads the response to this crime."
Arab party in Israel condemns Gaza operation
Israel's Ra'am party and its parent organization the Islamic Movement condemned "the attack of the Netanyahu-Ben Gvir government on the homes and families in Gaza and the killing of women and babies in order to solve the coalition crisis," Channel 12 News reported.
Prime Minister reportedly discussed Gaza operation with U.S. officials
Israel's Prime Minister Benjamin Netanyahu alluded to the bombing campaign Israel launched in the Gaza Strip overnight during a meeting Monday with two senior Biden administration officials, the public broadcaster Kan reported.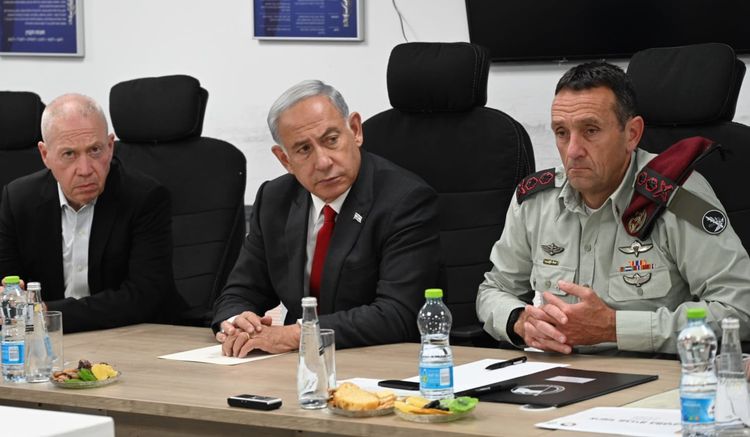 Netanyahu reportedly did not discuss the timing of the strikes during his talks with U.S. Middle East envoy Brett McGurk and energy chief Amos Hochstein, but spoke generally about a potential future operation in the Strip from Gaza.
This article received 3 comments