LIVEBLOG: Israel, Gaza's Islamic Jihad agree to Egypt-brokered ceasefire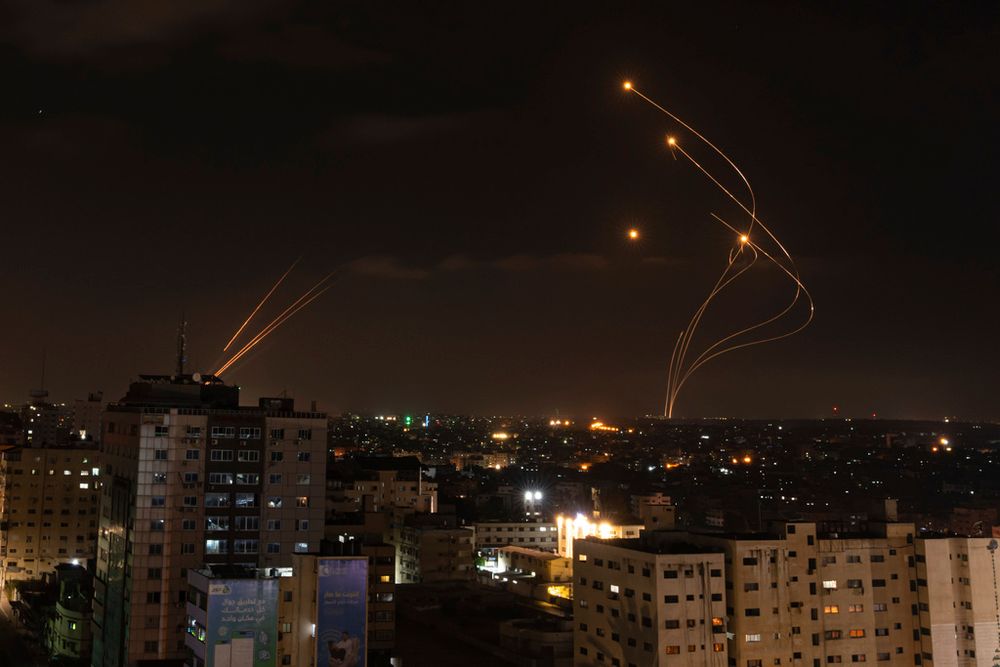 Israel's Prime Minister Benjamin Netanyahu thanks Egypt's Abdel Fattah al-Sisi for his mediation efforts to end the latest escalation with Gaza
An Egyptian-brokered ceasefire was agreed upon and took effect five days after Israel launched Operation "Shield and Arrow" in response to ongoing attacks by Gaza's Palestinian Islamic Jihad (PIJ) terror group in the months prior.
The Israeli military first carried out targeted assassinations of PIJ senior leaders and continued to strike critical and offensive infrastructure across the Gaza Strip. The terrorists responded by firing barrages of rockets at Israel.
In response to almost 1,000 rockets directed at civilian locations, Israel's Prime Minister Benjamin Netanyahu said "the campaign will continue as long as it takes."
Read yesterday's blog for more coverage of ongoing hostilities between Israel and Palestinian factions in Gaza.
Rocket alert sirens sound in Israeli communities near Gaza, minutes after confirmation of ceasefire
Incoming rocket alert sirens sounded in Israeli towns close to the border with the Gaza Strip, just over an hour after a ceasefire between Israel and Gaza's Palestinian Islamic Jihad took effect.
Israel officially confirms ceasefire with Gaza's Islamic Jihad, PM Netanyahu thanks Egypt's Sisi for mediation
Israel's National Security Advisor Tzachi Hanegbi, under the guidance of Israeli Prime Minister Benjamin Netanyahu, confirmed the Egypt-brokered ceasefire with Gaza's Palestinian Islamic Jihad, saying, "Quiet will be answered with quiet."
He warned though, that "if Israel is attacked, it will continue to do everything it needs to do in order to defend itself."
Netanyahu also thanked his Egyptian counterpart Abdel Fattah al-Sisi for his mediation of the escalation.
Gaza's Joint Factions Command say 'campaign is over'
The so-called Joint Factions Command in Gaza - including Hamas and Palestinian Islamic Jihad - published a "victory proclamation" in which it announced that Operation "Revenge of the Free" has ended and that Israel "was surprised by the wisdom of the management of the campaign."
"The resistance acted in a united manner from the beginning of the operation to the end and thwarted the enemy's plans," a statement read.
This campaign was "another chapter in the glory of the Palestinian people."
Islamic Jihad spox tells media firing of rockets after ceasefire was 'a message'
A spokesman for Gaza's Islamic Jihad told Al Jazeera that the rocket firing "after the ceasefire is a message to the enemy that the resistance will not lay down its weapons. If [Israel] carries out assassinations or bombs houses, the resistance will respond."
Rocket alert sirens sound in southern Israel, IDF launches airstrikes in response despite ceasefire reportedly taking effect
Rocket alert sirens continued to sound in southern and central Israel - including Sderot, Rishon Lezion, and Holon - prompting the IDF to launch retaliatory airstrikes despite a ceasefire reportedly taking effect.
Rishon Lezion mayor hails decision to cancel Backstreet Boys concert
Raz Kinstlich, mayor of Rishon Lezion, praised the decision of the Homefront Command to cancel tonight's Backstreet Boys concert in his city, after rockets from Gaza targeted the central Israeli city.
Islamic Jihad says will continue rocket barrages despite ceasefire
"The Palestinian resistance continues to pound Tel Aviv and the occupied cities and the Gaza periphery with intense missile barrages in response to the assassinations and the continuation of the aggression against the Palestinian people before the ceasefire came into effect."
IDF launching new attacks on Islamic Jihad positions in Gaza
The IDF said it was carrying out a new wave of airstrikes in the Gaza Strip following fresh rocket barrages on southern and central Israel - just minutes before a reported ceasefire was set to go into effect.
🛑 Rocket alert sirens sound in central Israeli cities Rishon Lezion, Holon 🛑
Incoming rocket sirens sounded in the central Israeli cities of Rishon Lezion and Holon minutes before a reported ceasefire was set to begin.
Residents of central Israel report seeing Iron Dome interceptions over the area.
🛑 New rocket alert sirens in southern Israel, less than 30 minutes before the announced ceasefire 🛑
🛑 Rocket alert sirens sound in Sderot, areas near Israel-Gaza border 🛑
IDF spokesman to i24NEWS: 'It's not over until it's over' in response to ceasefire reports
In an interview with i24NEWS, IDF international spokesman Lieutenant Colonel Richard Hecht said, "It's not over until it's over… We are ready to do what we need to do to protect our civilians" in response to the ceasefire reports.
Home Front Command instructions extended to Monday
The IDF extended restrictions on movement and gathering for residents living up to 25 miles from the Gaza Strip to Monday at 18:00 IL time.
Senior Israeli security official to i24NEWS: 'We are very close to a ceasefire. There will be a huge amount of strikes from the IDF' on Gaza first
Report: Israel, Gaza's Islamic Jihad agree to Egypt-brokered ceasefire; effective tonight
Reports surfaced that Israel and Gaza's Islamic Jihad agreed to an Egypt-brokered ceasefire, to begin at 20:00 IL time tonight.
But there were still reports that Islamic Jihad officials denied any truce agreement.
Gaza's Islamic Jihad agree to new ceasefire offered by Egypt, Israel still considering - report
Foreign, diplomatic delegations from Gaza to reportedly be evacuated due to the escalation
Foreign and diplomatic delegations from Gaza will be evacuated due to the escalation between Israel and the Islamic Jihad terror group, Al Jazeera reported.
🛑 Rocket alert sirens sound in Ashkelon, surrounding southern Israeli areas 🛑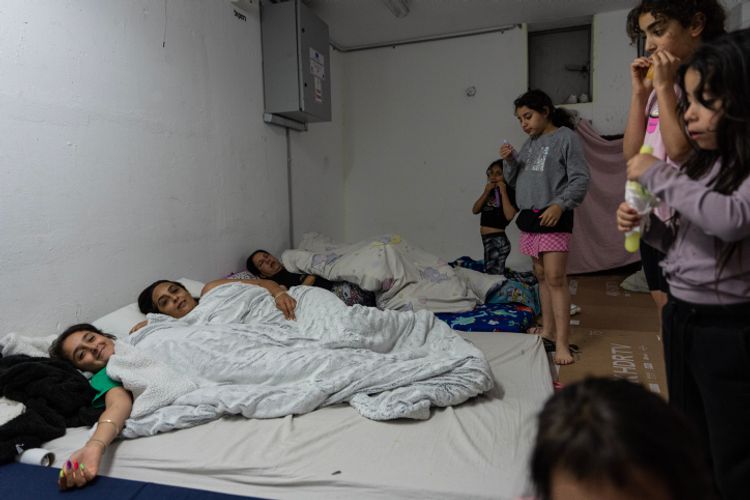 Israel's MDA emergency service says it has treated 71 people since escalation with Gaza's Islamic Jihad
Israel's Magen David Adom national emergency service said it has treated 71 people since the escalation with Gaza's Islamic Jihad on Tuesday.
One Israeli woman was killed in Rehovot, central Israel on Thursday, and a Palestinian man from Gaza was killed earlier today in southern Israel.
Twenty-seven people have suffered physical wounded, including wounds by shrapnel and broken glass as a result of rocket impacts. Another 18 people have been lightly hurt while running, and 44 have sought treatment for anxiety.
🛑 Rocket alert sirens sound in Sderot, southern Israeli towns near Gaza border 🛑
This article received 2 comments