Israel's Netanyahu recaps Gaza op: 'We changed the deterrence equation'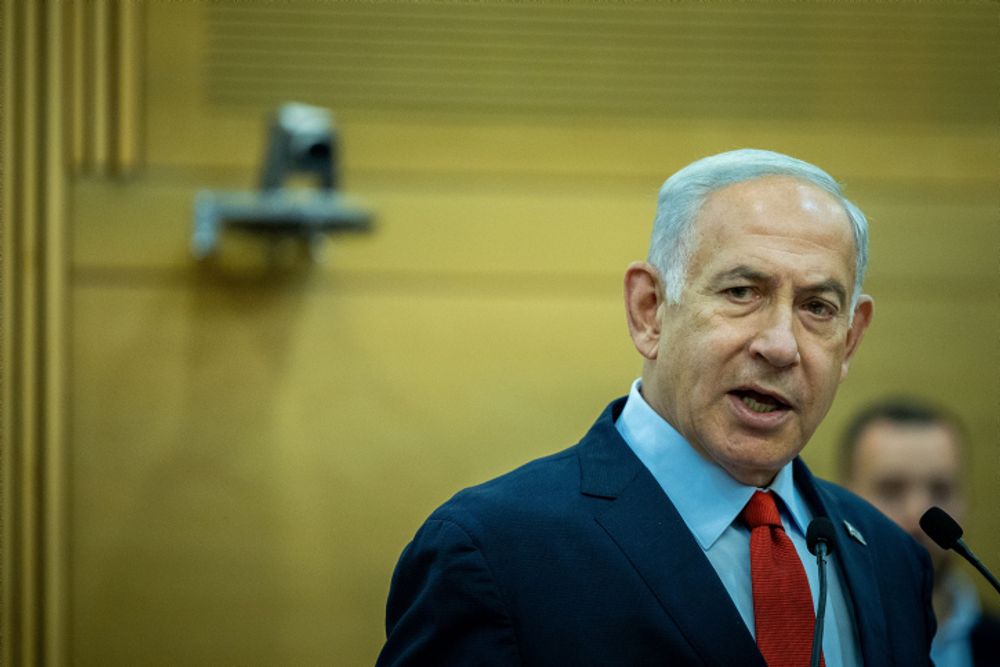 'We will take direct and very painful measures against those who direct the fire and those who send the terror,' said the Israeli premier
Israel's Prime Minister Benjamin Netanyahu on Monday spoke about the effectiveness of the military's Operation "Shield and Arrow" against the Palestinian Islamic Jihad (PIJ) terror group in Gaza, two days after a ceasefire ended a week of rocket fire.
In an interview with Israel's Channel 14, Netanyahu said Israel conveyed a message not only to terror factions in Gaza but also to those in other hostile countries.
"We have changed the deterrence equation," he said. "I cannot say that we will never return to attacks nor when exactly that will happen, but there is no doubt that we have strengthened Israeli deterrence."
"We have dealt an extremely powerful blow to the Islamic Jihad and I estimate that this was registered properly," he continued.
"And it was not only registered with them, it was registered with others. Anyone that has eyes understood that Israel is not ready to tolerate attacks on its citizens, its soldiers, and its cities, and that we will take direct and very painful measures against those who direct the fire and those who send the terror," referring to Iran.
Shortly after Israel launched its campaign against PIJ, a senior Israeli official told i24NEWS that Iran was "directing" actions in Gaza to inflame tensions.
In response to a question about targeted assassinations, Netanyahu said: "We carry out assassinations in other arenas, but I can't go into detail. We've raised it to a higher level – first of all, we did it out of calmness, and we did it with wholesale targeted assassinations. This changes the balance of deterrence in the region."
"The enemies of Israel and the heads of terrorist organizations and the terrorist regimes give a different weight to the words I keep saying: Hurt us or try to hurt us, you'll have blood on your head."
This article received 0 comments