Israeli forces make arrests in West Bank, met with gunfire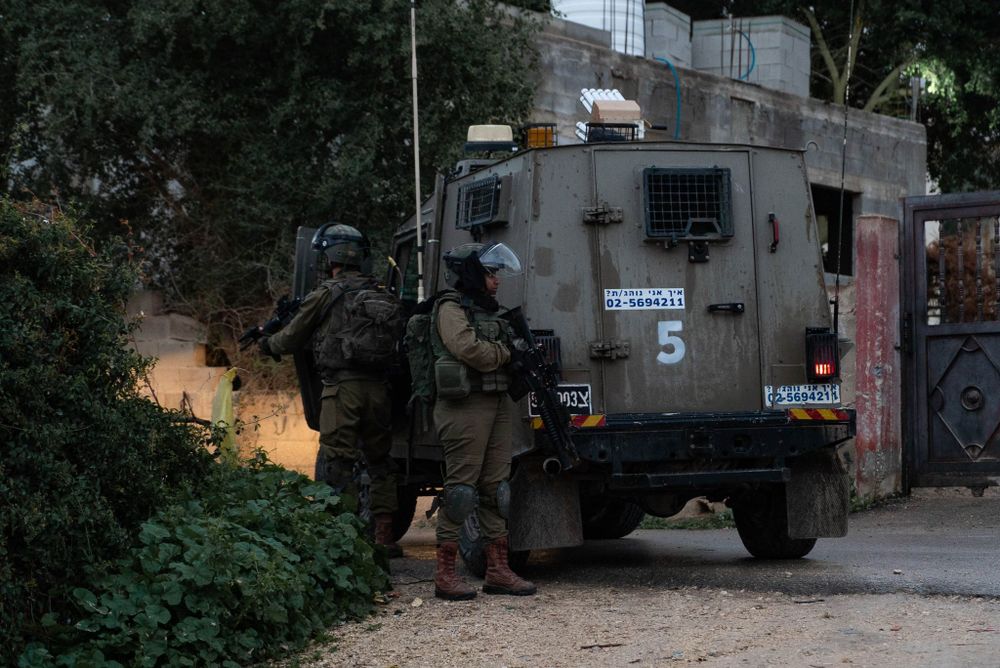 The security forces made several arrests, including five at the Aqabat Jaber refugee camp, and one in Jenin
An exchange of fire between the Israeli military (IDF) and armed Palestinians was reported at the Aqabat Jaber refugee camp in Jericho, as the security forces attempted to makes arrests. A few hours later, another clash was reported in the nearby West Bank city of Jenin.
The IDF closed in on one particular house, asking two wanted persons to turn themselves in, but were met with a gun fire. Three others were detained for their part in the gunfight, in addition to the original two suspects. One man was reportedly arrested in Jenin.
Israel and the Palestinian Islamic Jihad (PIJ) reached a ceasefire on Saturday night, after five days of rocket fire from Gaza and targeted strikes against PIJ sites and operatives. Israeli Prime Minister Benjamin Netanyahu concluded that the latest Operation "Shield and Arrow" changed the "equation."
However, ahead of Jerusalem Day on May 18, Arab media reported that Palestinian armed factions threatened Israel with a renewed "powerful campaign," days after agreeing to the ceasefire, according to the Lebanese newspaper Al-Akhbar.
The Palestinian factions reportedly informed Egyptian mediators—who brokered the truce between Israel and the Islamic Jihad—that they had the ability to start a new campaign against the Jewish state to "prevent the change of reality" at the Al-Aqsa Mosque in Jerusalem.
Sources told Al-Akhbar that the Palestinian factions further warned that a campaign over Jerusalem would be more powerful, on a wider scale, with stronger firepower, and would not be limited to attacks from Gaza. They also emphasized their readiness for any development and clarified that the issue of the flag parade on Jerusalem Day was not included in the recent ceasefire agreement.
Similar warnings were issued in the past by the Gaza-based terror groups, who see the celebration route that goes through the Old City's Muslim Quarter as a provocation. Israel sees it as an expression of Israel's sovereignty over the united capital of Jerusalem.
This article received 0 comments