Israeli forces arrest 13 Palestinians in West Bank overnight raid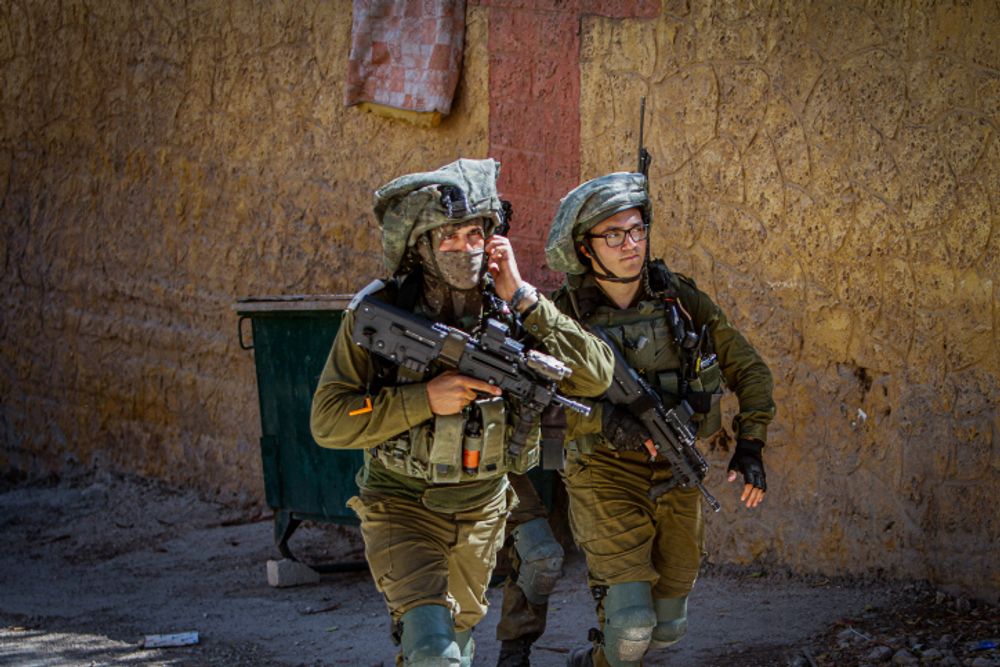 One suspect opened fire at the Israeli forces in the city of Tubas. Another exchange of fire with armed Palestinians was reported in the city of Nablus
The Israeli military together with the Shin Bet domestic security agency and the Border Police arrested 13 Palestinian suspects in the West Bank overnight.
"The fighters arrested 12 wanted persons in the villages of El Hartia, El Yamon, Salfit, Hussan and the city of Qalqilya. In addition, the forces arrested another wanted man in Kfar al-Bira, and confiscated a knife," the military spokesperson's statement said.
One suspect opened fire at the Israeli forces in the city of Tubas. Another exchange of fire with armed Palestinians was reported in the city of Nablus. There were no casualties on the Israeli side.
"In addition, the IDF forces during the night secured the coordinated entry of worshippers to the Yosef Tomb complex in the city of Nablus. During the activity, suspects threw stones, explosives and bottles'' at the soldiers, according to the military statement.
Earlier on Tuesday, an exchange of fire between the Israeli military and armed Palestinians was reported at the Aqabat Jaber refugee camp in Jericho, as the security forces attempted to make arrests. A few hours later, another clash was reported in the nearby West Bank city of Jenin.
This article received 2 comments