Israeli military destroys West Bank home of Tel Aviv terrorist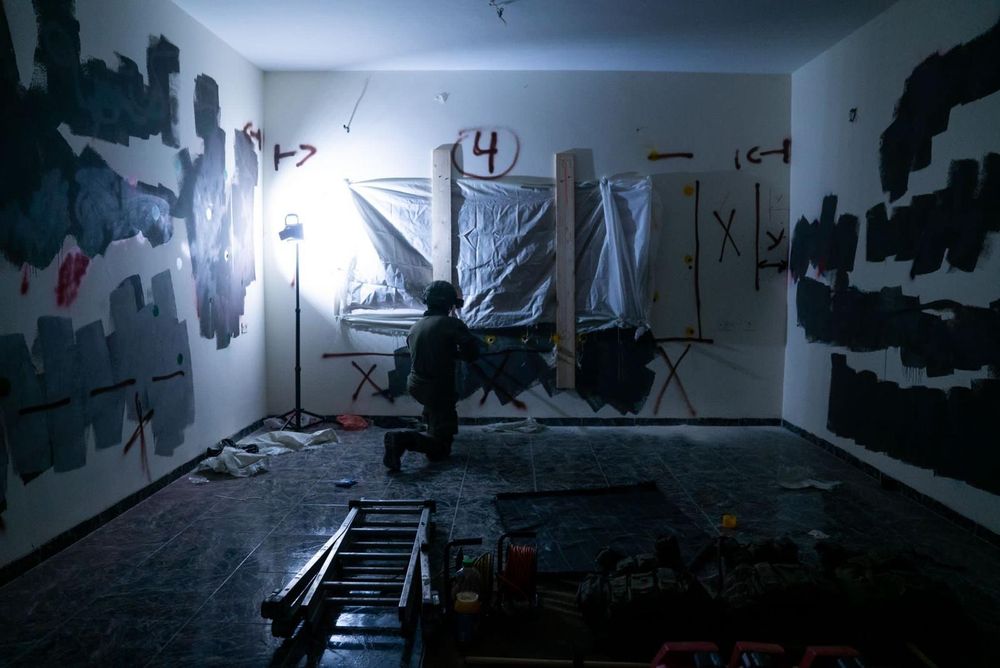 Demolition of houses that belong to terrorists occur before dawn, as a means to deter financial incentives to carry out attacks
In March, the terrorist Mutaz al-Khuwaja shot a group of pedestrians on Dizengoff Street, the heart of Tel Aviv. An Israeli, Or Eshkar, was killed and two others wounded. The home of al-Khuwaja was demolished before dawn this morning.
It was a Thursday night when the terrorist opened fire on a group of friends on their way to a wedding. Two were wounded, and the third, Eshkar, succumbed to his wounds after 11 days at Ichilov hospital. Al-Khuwaja was killed at the scene by an off-duty officer.
At the time, the city was filled with people since it was the start of the Israeli weekend. Protests were starting to take place against the government's judicial reform. After Eshkar died, his family decided to donate his organs.
Almost immediately, Israeli security forces planned to demolish the terrorist's house in the West Bank village of Ni'lin. During the mapping operation, the IDF had to arrest the brother and father for resistance. A senior Hamas operative, Sheikh Salah al-Khawaja, denied knowledge of his son's terror attack.
A controlled explosion destroyed the building. During the operation, Palestinians resisted and caused violent disturbances. As a result, the IDF responded with live fire. The spokesperson confirmed hits on the Palestinian side, and no Israeli casualties.
Last month, in April, Israeli Defense Minister Yoav Gallant said Israel had come to the understanding that the Jewish state faced a new security era, in which there may be a real threat to all sectors from all directions at the same time.
This article received 0 comments