IDF chief: Developments on Iranian nuclear front could lead to action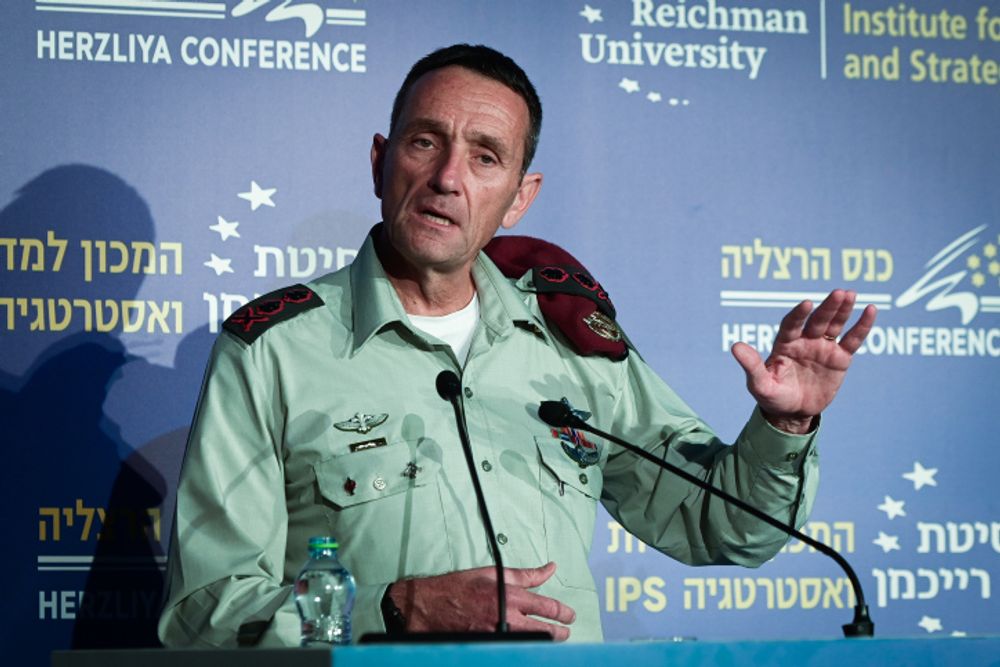 'We have the ability to hit Iran. We are not indifferent to what Iran is trying to build around us,' says Herzi Halevi
The Israeli military's chief of staff, Herzi Halevi, on Tuesday spoke to a conference about escalating security issues in the region, in particular, the nuclear situation in Iran as well as growing challenges from Hezbollah in Lebanon.
During his speech, reports came in of mysterious explosions in Iran in which nine were injured, and at the same time, that the IDF dropped leaflets with a warning in Lebanon.
"As time goes on from the mistake Hassan Nasrallah made in 2006, he begins to feel he can draw a different line in the equation versus Israel," said Aharon Haliva, head of the IDF intelligence directorate.
"Nasrallah is close to making a mistake that could drag the region into a major war," he added, referring to the secretary-general of the Lebanese terror movement.
"Nasrallah thinks that he knows how we think. He is challenging us in ways that he believes will not lead to an all-out war," Halevi chimed in.
"Nasrallah is deterred from a major war but he thinks he knows how we think and he is challenging us where he thinks his actions will not lead to a major escalation."
"We are ready for a war in the north but we have to understand it will be a difficult war for the home front. It will be far more difficult for Hezbollah and even more difficult for the State of Lebanon."
"We have the ability to hit Iran. We are not indifferent to what Iran is trying to build around us, and it is difficult for Iran to be indifferent to the line we are taking," Halevi continued.
"Iran has made more progress in enriching uranium than ever before. We are also closely examining the other areas on the way to nuclear capability. Without going into details, there are possible negative developments on the horizon that could prompt action. We have abilities."
The claim of having the ability to hit Iran might have been in response to a recent publication by AP News, which claimed currently revealed weapons would unlikely be able to penetrate the underground nuclear facilities the Islamic Republic has built into a mountain.
In April, Israeli Defense Minister Yoav Gallant gave a similar warning: "Iran is getting stronger economically and militarily and this gives it room for action, this is something that should keep sleep from the eyes of the whole world and from the eyes of Israel."
This article received 0 comments