'Security above all else': IDF chief marks 50 years since Yom Kippur War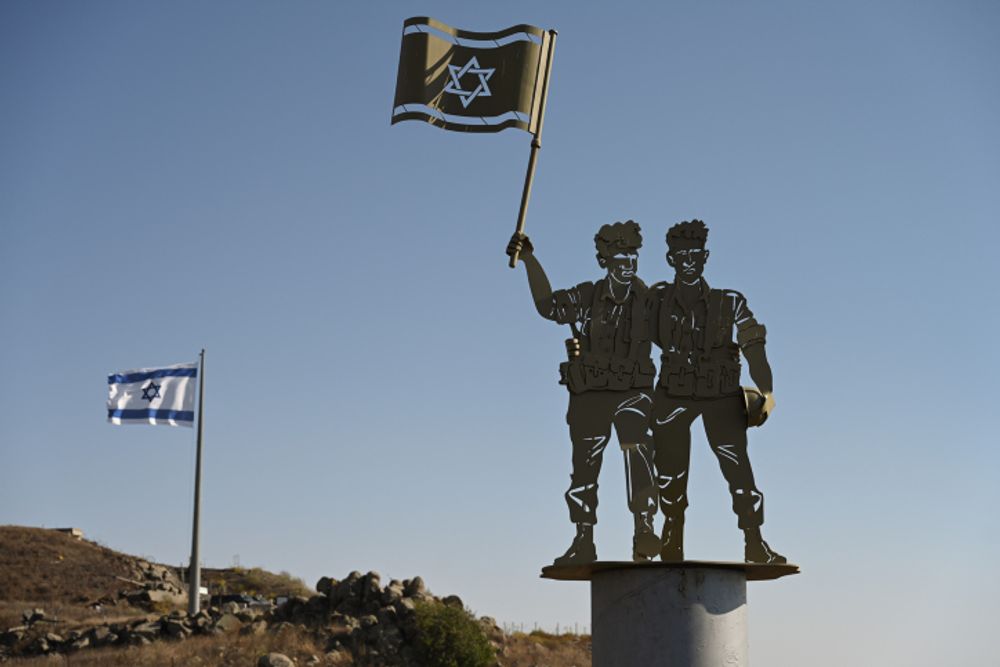 The Yom Kippur War was an armed conflict fought in 1973 between Israel and a coalition of Arab states led by Egypt and Syria
Israel's Chief of Staff Herzi Halevi on Monday marked the 50th anniversary of the Yom Kippur War with a speech to an IDF assembly, asserting that when the Jewish state is threatened its army "knows how to mobilize all its resources, put the differences aside, and attack" – just as it did in 1973.
"We must address every statement of our enemies, in words or actions," Halevi said in his speech.
"Not to underestimate them, and not to glorify ourselves. We must be more prepared than ever for a multi-aspect and extensive military conflict, which will include maneuvering in close contact and high friction with the enemy, which will involve losses and casualties, and where the rear is also a front."
"Our enemies may be tempted to see an advantage in the multi-aspect threat to us," he continued. "It is better for them to know that when Israel is threatened, it knows how to mobilize all its resources, put the differences aside, and attack. So it was in the Yom Kippur War, so it will be today if we are required to do so."
The Yom Kippur War was an armed conflict fought from October 6 to 25, 1973, between Israel and a coalition of Arab states led by Egypt and Syria. The war began when the Arab coalition jointly launched a surprise attack against Israel on the Jewish holy day of Yom Kippur.
More recently, social unrest within Israel over the government's controversial judicial reform has led to speculation that the military's capabilities have been hindered, despite top political and security officials assuring otherwise.
"It is impossible not to wonder, can such cohesion only exist given such a great threat? The State of Israel has one IDF that protects it from many enemies. It is the responsibility of all of us to protect it because it is the basis of our safe existence here, and because our security is above all else," Halevi concluded.
Read more stories like this:
• Israeli Defense Minister says Iran building 'terrorist airport' on Lebanon border >>
• Spark & Skylark: Israel boosts its aerial arsenal with two new UAVs >>
• Israel thwarted 27 Iranian terror attacks this year, Mossad chief says >>
This article received 0 comments