Spark & Skylark: Israel boosts its aerial arsenal with two new UAVs
The Israeli Air Force chief Tomer Bar hailed the new UAV addition as 'an exciting day in which we rise to another level'
The Israel Defense Forces (IDF) received two new drones this week, unveiling the new "Spark" drone and the latest rendition of the Skylark.
Israeli defense contractor Elbit Systems Ltd unveiled the latest iteration of the Skylark on Tuesday, which will be provided t the Artillery Corps. It's classed as a Small Tactical Unmanned Aerial Systems (STUAS) drone and is capable of vertical take-offs and landings and hovering.
It also offers onboard analytical capabilities, which will expand "operations of tactical forces and enable fast deployment," as part of reconnaissance missions.
The introduction of the new Skylark drone will be combined with maintenance and upgrades to other STUAS drones from Elbit to keep the military equipment operational.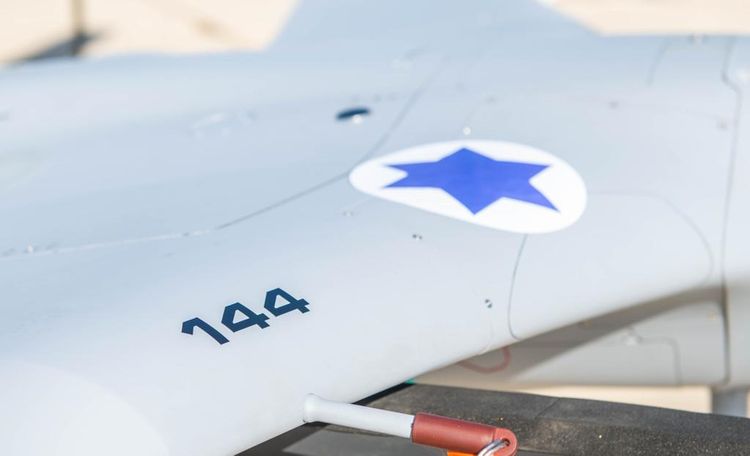 Earlier this week, Israeli Air Force chief Tomer Bar inaugurated another new drone in Israel's fifth generation UAV array. Named the "Spark," it will be operated by the 144th Squadron at the Hatzor Air Force Base.
Produced by Rafael Advanced Defense Systems and the Israeli Aeronautics Group, the Spark was designed to carry out contractual missions, intelligence actions, escort ground forces, direct strikes, and more.
"This is an exciting day in which we rise to another level, a day in which the squadron has more aircraft and weapons alongside its excellent service members," Major General Bar said. "A day when the "Storm Clouds" project turns from a vision into a wonderful reality," he added, in reference to a multi-faceted system for multi-dimensional warfare.
This article received 1 comments