Israel's DM Gallant on Syria strike: 'Thunder of planes is louder than background noise'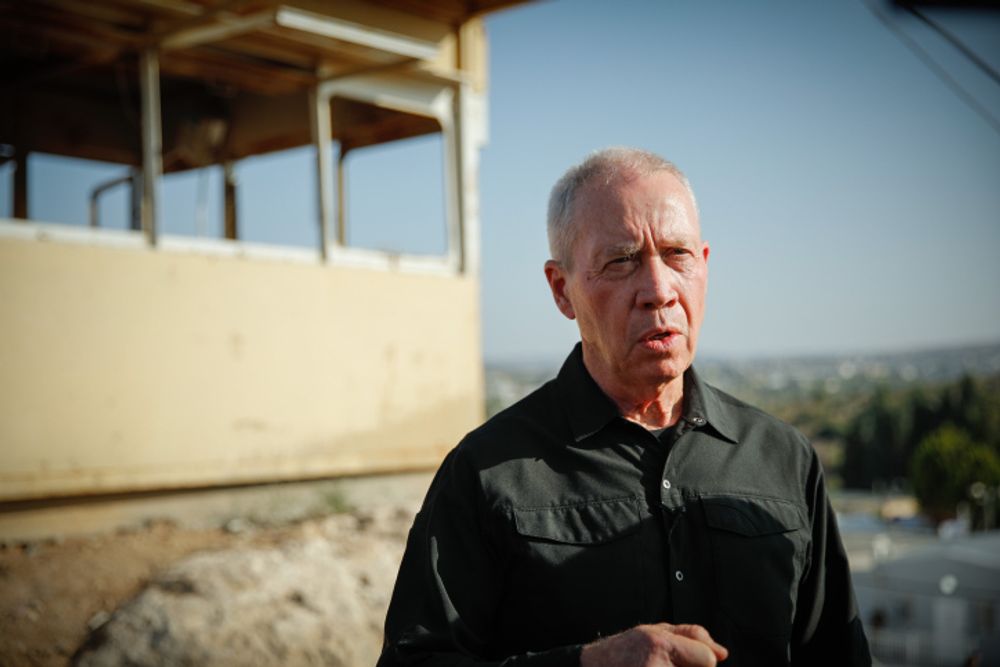 Israeli officials rarely confirm strikes on targets within Syrian territory, however the Defense Minister hinted at the events as a show of 'performance'
Israel's Defense Minister Yoav Gallant referred Thursday to two strikes within Syrian territory, carried out on Wednesday night in close proximity.
Israeli officials rarely confirm strikes on targets within Syrian territory, however the Defense Minister hinted at the events as a show of "performance" during a Jewish New Year speech.
"Even last night we received another proof, that in the State of Israel the thunder of the planes is louder than all the other background noises," Gallant said.
"In the end, what matters is the performance, not the talk," the Israel Defense Minister hinted, concluding "unfortunately, we will have a lot of work in the areas we are responsible for."
The first strike hit a military target in the western coastal city of Tartus, and the second was near the village of Taqsis, in the province of Hama.
The exact circumstances are still disputed, with some reports indicating Hezbollah members were killed when a warehouse was hit. However, Syria's state news agency SANA said two Syrian soldiers were killed and six others wounded when an air defense site was targeted.
Syrian Observatory for Human Rights (SOHR) said a scientific research center was the second target, with no causalities.
This article received 0 comments