Two Israeli women injured in West Bank stabbing attack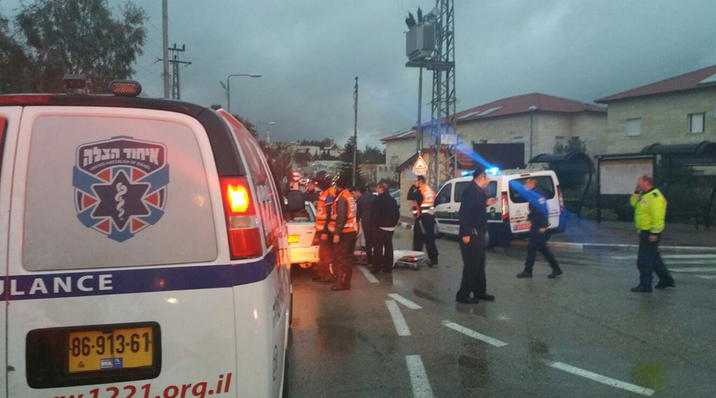 Two Israeli women were injured, one seriously, in a stabbing attack near Beit Horon on January 25, 2016
Twitter/ @IsraelHatzollah
Palestinian twin sisters arrested for planning terror attack
Two Israeli women were injured in a stabbing attack near the West Bank settlement of Beit Horon Monday, 23 kilometers (14 miles) north west of Jerusalem.
Paramedics said the one of the victims, is in serious condition. Both victims were said to have suffered stab wounds to the upper body.
The attackers targeted an Israeli woman in her 20's at a local grocery store, injuring her severely, and inflicted moderate wounds on a second victim in her 50's as they attempted to flee.
A security guard opened fire on the attackers, who police confirm both died from their wounds shortly after.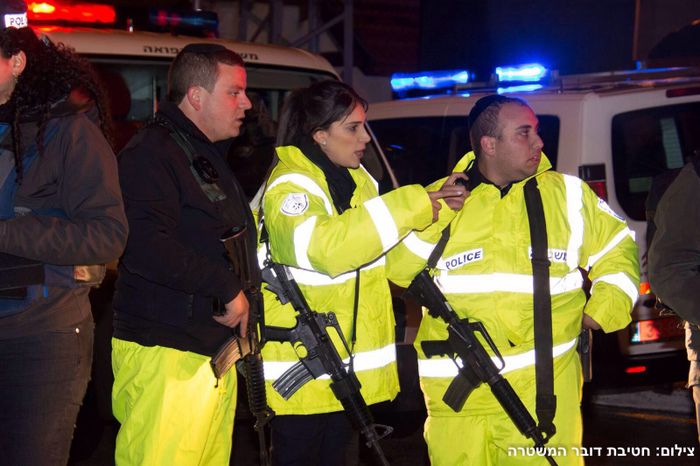 Police confirmed that three pipe bombs were found at the scene of the attack. A bomb squad was called in to defuse the devices.
Benjamin station commander Chief Superintendent Dudi Hayon said in a statement that, "Today's attack is a serious incident and an escalation in severity compared with recent terror attacks. Two terrorists armed with knives infiltrated the settlement and charged at two women, managing to stab them."
"Community awareness and civilian bravery prevented a more serious attack," the statement said.
The attack was the third inside a West Bank settlement since January 17, when an Israeli woman was stabbed to death at the entrance to her home in Otniel. Israeli authorities arrested a 15-year-old Palestinian over that killing.
The following day, a pregnant woman was stabbed and wounded in the Tekoa settlement. The 17-year-old Palestinian assailant was shot by security personnel and taken to hospital in serious condition.
Palestinian twin sisters arrested for planning terror attack
Israeli security forces cleared for publication the arrest of two twin sisters, Diana and Nadiya Hulia, for planning to carry out a terror attack, the Shin Bet said in a statement Monday.
At the end of December, the Shin Bet, in cooperation with the Israel Defense Forces, arrested the 18-year-old sisters from the village of Shuweika, near Tulkarem in the West Bank.
During a search of their home, authorities reportedly found pipe bombs, fertilizer intended to be used to build explosives, a knife, Hamas headbands, and other equipment for causing disturbances.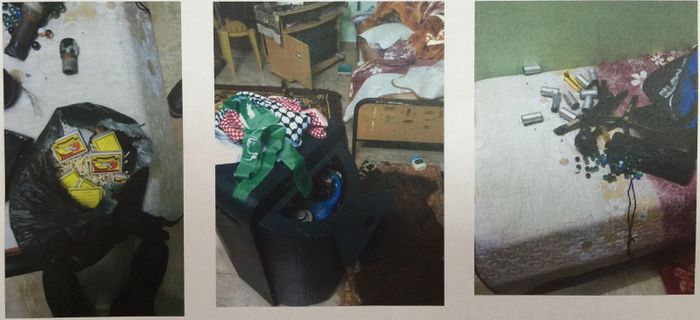 According to the Shin Bet statement, Diana Hulia admitted to purchasing the chemical materials and also learned how to make explosives, which she planned to use in attacks against Israelis, by watching instructional videos online.
Nadiya Hulia helped her sister hide the weapons.
Charges were filed against the sisters before a military court in the West Bank in recent days.
According to the Shin Bet Diana was charged with manufacturing of explosives and weapons trading, while her sister Nadia was charged with only weapons trading.
The Shin Bet stressed that its investigation "highlights once again the existing motivation to carry out attacks, including, among those who do not belong to terrorist organizations, including women."