US, UK's 'Anarchist' spy program targeted Israeli drones and fighter jets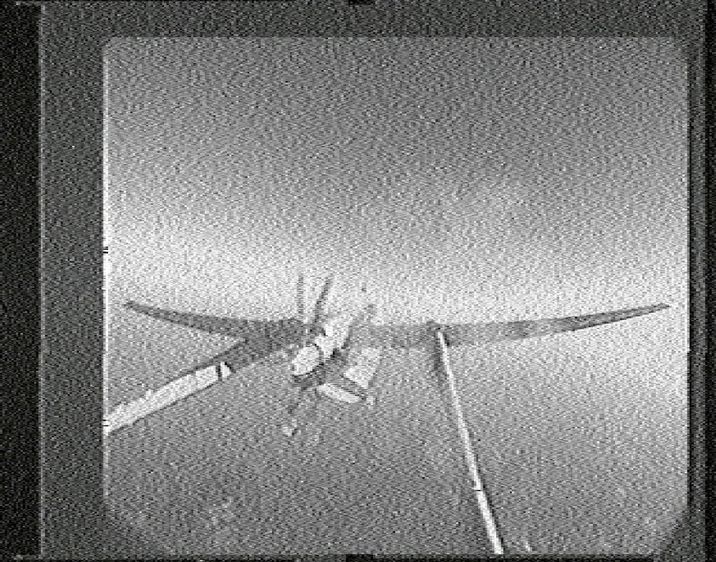 Picture of Israeli drone, Heron TP, in a recording captured on June 9, 2010.
The Intercept
Classified program systematically spied on Israeli drones from mountaintop in Cyprus
American and British intelligence have been intercepting live feeds from Israeli drones and fighter jets since 1998, according to documents leaked by an American whistleblower and published in The Intercept on Friday. 
 According to the report, the classified program by the United Kingdom's Government Communications Headquarters (GCHQ), along with the National Security Agency (NSA), code-named "Anarchist," targeted Israeli drones from a mountaintop in the Mediterranean island of Cyprus.
The GCHQ files and photographs in the report by The Intercept, are said to have been provided by Edward Snowden, the fugitive NSA whistleblower who has been given refuge in Russia and the program was established to monitor Israeli drone technology as well as military operations in Gaza and watch for a potential strike on Iran.
The mountaintop from which Anarchist operated was in the Troodos Mountains close to the highest point on Cyprus, Mount Olympus, and according to a GCHG internal document, the site, a Royal Air Force base, "has long been regarded as a 'Jewel in the Crown' by NSA as it offers unique access to the Levant, North Africa, and Turkey," giving the intelligence communities from both countries a "virtual seat in the cockpit" as Israeli drones struck targets.
According to a GCHQ document seen by The Intercept, the mission of Anarchist was important because the "outbreak of hostilities between Israel and Hamas" was important to intelligence agency as was tension with Tehran, stating that their "ability to collect and track and report this activity is important for the initial detection and tip-off for any potential pre-emptive or retaliatory strike against Iran."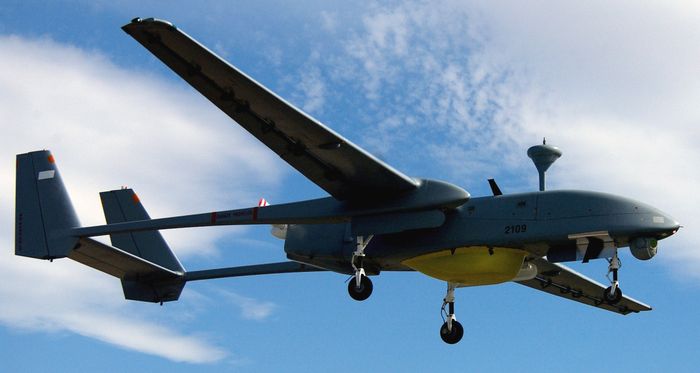 In another document from 2008, the "interest by the weapons community in Israeli UAV's [sic] remains high," because Israel "provide[s] many countries with their UAV's" and is "developing large UAV's capable of being deployed for a variety of purposes."
Chris Woods, author of Sudden Justice, a history of drone warfare, told The Intercept that "there's a good chance that we are looking at the first images of an armed Israeli drone in the public domain. They've gone to extraordinary lengths to suppress information on weaponized drones."
One such drone seen with weapons in images provided by Snowden was the Heron, which was developed by Israel Aerospace Industries and is capable for flying for 52 hours of continuous flight at medium altitude levels.
"This access is indispensable for maintaining an understanding of Israeli military training and operations and thus an insight to possible future developments in the region," said a GCHQ report from 2008. "In times of crisis this access is critical and one of the only avenues to provide up to the minute information and support to U.S. and Allied operations in the area."
Although strikes by Israeli drones have been widely reported, including the recent killing of Hezbollah terrorist Samir Kuntar, Israel has not acknowledged any used of armed drones.
 The photographs show images from videos recorded by the drones as well as video from a cockpit of an Israeli F-16 over the Gaza Strip. Files include both location of the drones and fighter jets as well as data mapping their flight paths.
While the GCHQ played a lead role in Anarchist, the first American interception occurred during Israel's Operation Cast Lead in Gaza in 2008. According to a report seen by The Intercept, an NSA analyst "collected video for the first time from the cockpit of an Israeli Air Force F-16 fighter jet," which "showed a target on the ground being tracked."
While most of the focus of Anarchist focused on Israel, The Intercept found that it also collected information from drones used by Syria and Hezbollah in Lebanon.
A GCHQ document from 2009 found that "Iran also has an effective UAV industry and their technology has been exported to a number of terrorist organisations" but that "no tip-off exists for Hezbollah UAV [Unmanned Aerial Vehicle] activity," and in March 2012 the program captured video from an Iranian-made Ababil III drone flying out of a Syrian air force base.
A report by the GCHQ noted that following that interception "MHS [Menwith Hill Station] reacted and made a collect on both the video and telemetry signals and were able to derive a couple of minutes of clear video," leading to US "presidential interest in further samples of the Regime launching attacks upon the general populous [sic]."
While the United States and Israel are close allies, the two are rumored to have spied on each other in the past. Last month, the Wall Street Journal reported that US National Security Agency monitored Netanyahu's conversations as he campaigned against the nuclear deal with Iran that was eventually agreed in July.
Former National Security Council head Yaakov Amidror, told Israel's Army Radio that "the United States listens to everybody, therefore we don't have to get excited about this. The US does not say this in public, but everyone knows it, and everyone knows that everyone knows."