Palestinian shot dead attempting to firebomb Israeli soldiers in West Bank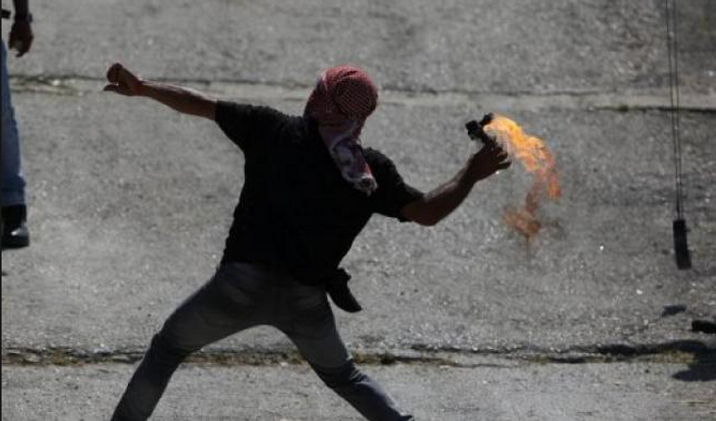 A Palestinian youth throws a Molotov cocktail towards Israeli soldiers close to the West Bank city of Ramallah (Illustrative)
AFP
Thousands attend funeral of three Jerusalem attackers; UN's Ban says he is 'ashamed' over peace process
A Palestinian teenager threw a Molotov cocktail at Israeli soldiers near Halhul in the West Bank and was shot dead on Friday, the Israeli military said.
At least two Palestinians threw a Molotov cocktail at a military jeep on patrol close to Halhul north of the West Bank city of Hebron, a military spokeswoman said.
Responding to an "immediate threat", the soldiers fired on them, killing one. The other was arrested, she said.
The Palestinian health ministry confirmed the death, identifying him as 17-year-old Haitham al-Bau.
A second Palestinian youth was injured and has been detained for interrogation.
Elsewhere on Friday clashes erupted during a new "day of rage".
Near Ramallah in the West Bank, clashes broke out as around 100 youths threw stones at Israeli soldiers who responded with live fire after using tear gas and rubber bullets, an AFP journalist said.
Clashes also broke out between Palestinian demonstrators and Israeli soldiers along the Gaza-Israel border.
The Palestinian health ministry said eight protesters were shot and wounded by army gunfire, including a 13-year-old boy left in critical condition by a bullet in the stomach.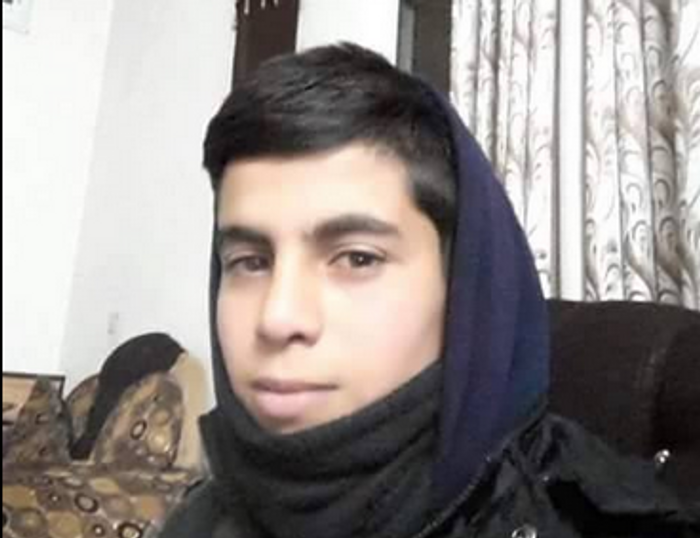 - Thousands attend funeral of three Jerusalem attackers; IDF warns of home demolitions -
Palestinian media reported Friday that Israel had returned the bodies Ahmed Abou Al-Roub, Mohammed Kameel and Ahmad Rajeh Ismail Zakarneh, the three Palestinian youths who carried out Wednesday's combined shooting and stabbing attack which killed 19-year old border policewoman Hadar Cohen in Jerusalem.
Thousands of Palestinians attended the funeral of the three youths in the northern West Bank city of Qabatiya on Friday, with Israeli security forces maintaining a heavy presence surrounding the town.
The bodies were returned just hours after the Israel's Army Radio announced that overnight Border Police and the Israeli army arrested eight wanted Palestinians in the West Bank.
At least seven of those arrested are suspected of being members of the Hamas terror group while the eighth is suspected of being involved with terrorism, mass disturbances and violence toward civilians and security forces, the Israeli news site The Times of Israel reported.
In addition to the arrests, the Israel Defense Forces delivered home demolition notices to the families of seven Palestinians who carried out fatal attacks against Israelis in recent months, said The Times of Israel.
- UN's Ban 'ashamed' over Israel-Palestinian peace process -
UN Secretary-General Ban Ki-moon said Friday he was "ashamed" at a lack of progress in the Israeli-Palestinian peace process.
"I feel guilty, ashamed of the lack of progress," he told an event organised by foreign affairs think-tank Chatham House in London.
"Basically it's up to the leadership of Israel and the Palestinians to put an end to the conflict," he said.
"I am not working for a particular country or a particular policy but for the people in the region."
The peace process has been deadlocked since a US peace mission collapsed in April 2014.
UN diplomats say Ban is hoping to get peace talks moving again before he steps down as secretary-general at the end of the year.
But last month, Israeli Prime Minister Benjamin Netanyahu accused him of "encouraging terrorism" after the UN chief said it was understandable that the Palestinians were resisting Israeli military rule.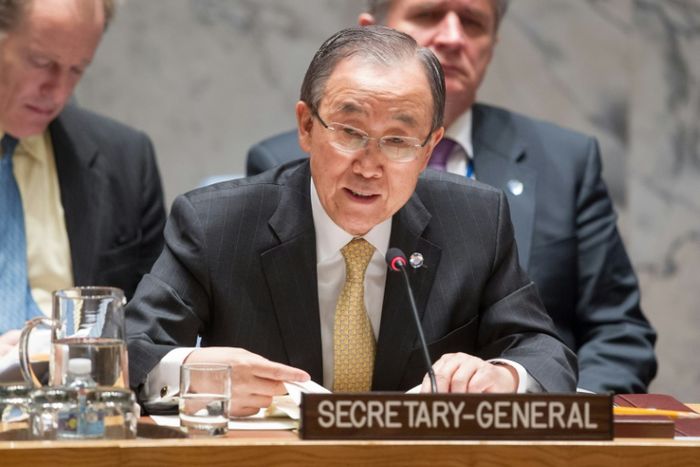 (Staff with agencies)