Israeli defense chief criticizes West's lack of 'grand strategy' in Syria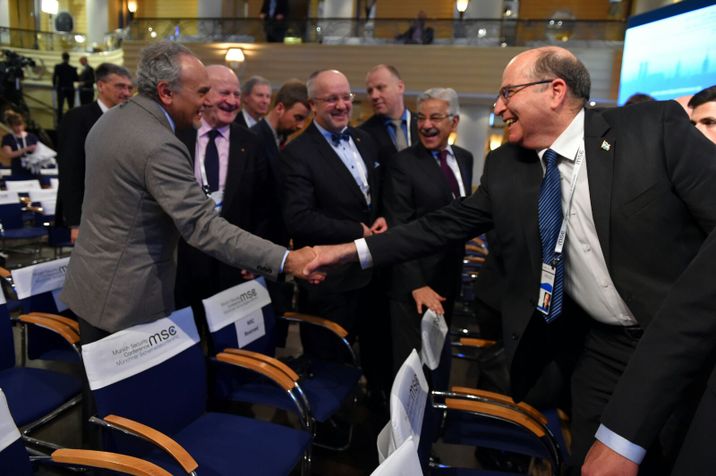 Israeli Defense Minister Ya'alon shakes hands with Saudi Prince Turki al-Faisal
Ariel Hermoni / Ministry Bureau
Security officials skeptical of ceasefire agreement; view 'sectarian enclaves' as only solution in Syria
Israeli defense minister Moshe Ya'alon lauded Israel's back-channel ties with Gulf and North African states on Sunday, and criticized the West's lack of a "grand strategy" in Syria, which he says has left Sunni Arab states "frustrated and furious".
Ya'alon, attending the global security conference in Munich this weekend, said that Israeli officials were meeting representatives from Arab countries in secret, Haaretz reported.
"Iran is the bad guy for us and for the Sunni regimes. They are not shaking hands [with Israelis] in public, but we meet in closed rooms," Ya'alon said.
"For them, Iran and the Muslim Brotherhood are the enemy," he added.
"We do have channels to speak with our Sunni Arab neighboring countries. Not just Jordan and Egypt — Gulf states, North African states," Ya'alon revealed.
Ya'alon's comments raised the ire of Saudi Arabia's Prince Turki al-Faisal, Haaretz reported.
Claiming that such contacts with the Palestinians have never furthered their cause, Prince Faisal said that Sunni Arab countries were angry with Israel over its conflict with the Palestinians.
Ya'alon and Turki later publicly shook hands.
Ya'alon also said that Sunni Arab states were "frustrated and furious from the lack of Western support" in dealing with Iran.
He also said that the West lacked "moral clarity" and a "grand strategy" in its approach to the conflict in Syria.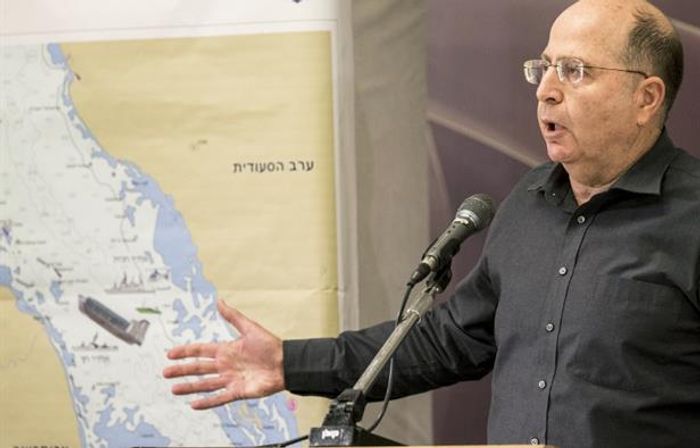 Israel is skeptical about the Syrian ceasefire agreement brokered last Friday and sees the partition of the country into sectarian enclaves as the only viable solution, Reuters reported on Sunday.
Israel's projections were raised on Sunday during a security conference in Munich and followed widespread cynicism and criticisms that followed the sealing of the ceasefire deal.
The US, UK, Germany and other Western powers repeated accusations that Russia is failing to restrict its bombing to Islamic State and other jihadist targets, and is causing heavy civilian casualties with its airstrikes.
The ceasefire deal has also been undermined by the contrasting visions of Syria's future held by both sides. Russia, which backs President Bashar al-Assad and his regime, wants to see Assad stay in power. Western powers have struck a tone more in keeping with that of rebel groups fighting Assad's army, intimating that any peace deal must involve regime change in Damascus.
In a statement released from Munich and quoted in Reuters, Israeli Defense Minister Moshe Ya'alon called the situation in Syria "very complex," saying that it is "hard to see how the war and mass killing there are stopped.
"Syria as we have known it will not be united anew in the foreseeable future, and at some point I reckon that we will see enclaves, whether organized or not, formed by the various sectors that live and are fighting there," Ya'alon's statement continued.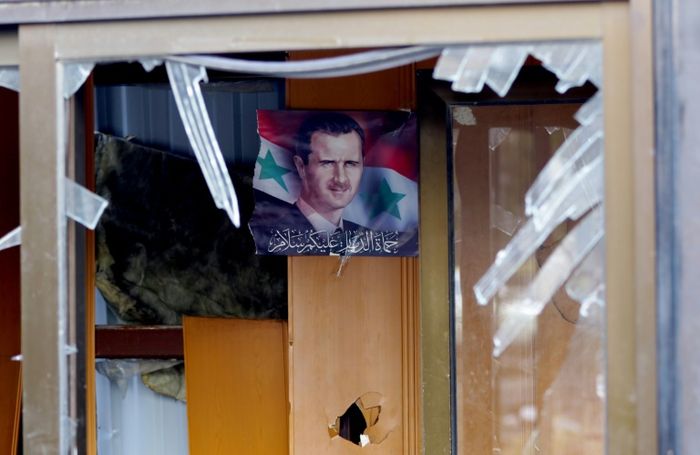 Meanwhile, the director-general of Israel's Intelligence Ministry, Ram Ben-Barak, made similar comments about the partition of Syria to Israel's Army Radio on Sunday.
"I think that ultimately Syria should be turned into regions, under the control of whoever is there — the Alawites where they are, the Sunnis where they are," Ben-Barak said.
"I can't see how a situation can be reached where those same 12 percent Alawites go back to ruling the Sunnis, of whom they killed half a million people…that's crazy," he continued.
Ben-Barak also commented on the complexity of the situation, with an outright victory for Assad in Aleppo being almost meaningless due to the presence of Islamic State and rebel groups.
Israel is also concerned about the alliance-of-sorts between Iran and other world powers, who are fighting a common enemy in IS, Reuters reported.
"As long as Iran is in Syria, the country will not return to what it was," Ya'alon said.
You need to be logged in in order to post comments. Sign up or log in
February 14, 2016 2:55 PM
Must agree with Israel on this one ... drat!
February 14, 2016 9:14 PM