UK to block local government boycott of Israeli goods and products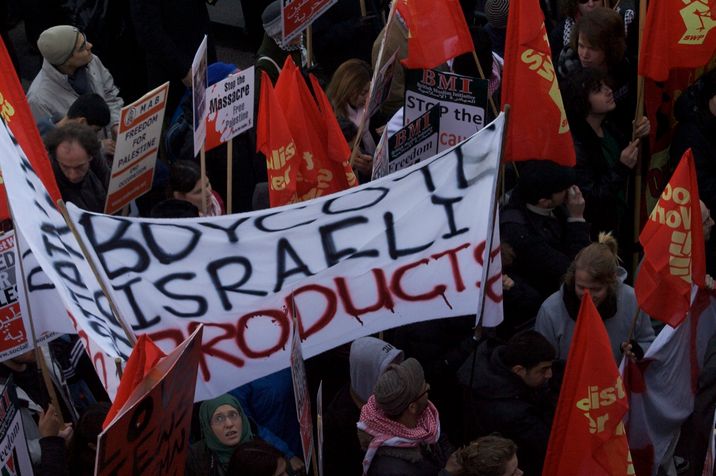 BDS supporters, London 2009
claudia gabriela marques vieira/ Wikipedia
Bill would allow government to challenge organizations that boycott Israel
A senior British lawmaker is expected to announce legislation that aims to to prevent local authorities from participating in the Boycott, Divestment and Sanctions (BDS) Movement against Israel.
Under the new guidance, all public institutions will be prevented from boycotting foods and products from Israel.
According to the International Business Times, Matthew Hancock, the British government's cabinet office minister, will visit Israel this week and unveil details of the new regulations.
The bill, first announced in October 2015 ahead of the Tory Party annual conference, will reportedly allow the government to challenge organizations that boycott Israel.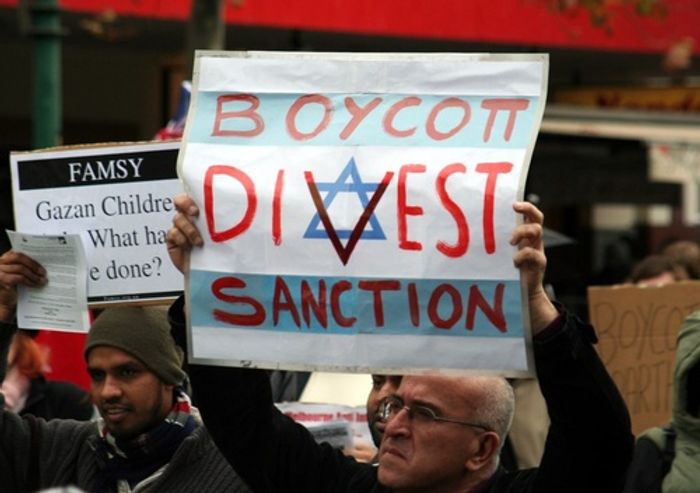 "We will take steps to stop such outdated policies being pursued through procurement and pension policies. We will safeguard the security of families at home and prevent such playground politics undermining our international security," Hancock said at the time.
The report, however, did not mention whether the proposed bill will distinguish between Israel and the West Bank settlements.
"This move is very welcome," MP Eric Pickles, the head of Conservative Friends of Israel said.
"The attempt by the irresponsible left to demonize Israel is bad for British business, bad for the local taxpayer, and deeply damaging to community relations. It encourages anti-Semitism and strives to make a municipal foreign policy contrary to the interests of the UK."
'Occupying Lands'
Further highlighting the sensitivity of the issue, a London host on the room-sharing website Airbnb refused to rent his apartment to an Israeli guest, arguing that Israelis are "occupying lands" and do not respect "basic human rights."
Ben Kelmer, a photographer from Tel Aviv, booked a room in a London flat, but was subsequently turned down after asking questions about transportation.
"The day you stop occupying someone's land, I might consider hosting you," the host wrote back. "This is how the world pictures you: aggressive settlers occupying lands, destroying houses. In a few words: not respecting basic human rights. On that basis, I cannot even consider hosting you, even if you pay me millions."
Kelmer, who raised the on the Airbnb Facebook page, has since received an outpouring of support, but was also met by a wave of criticism and abuse.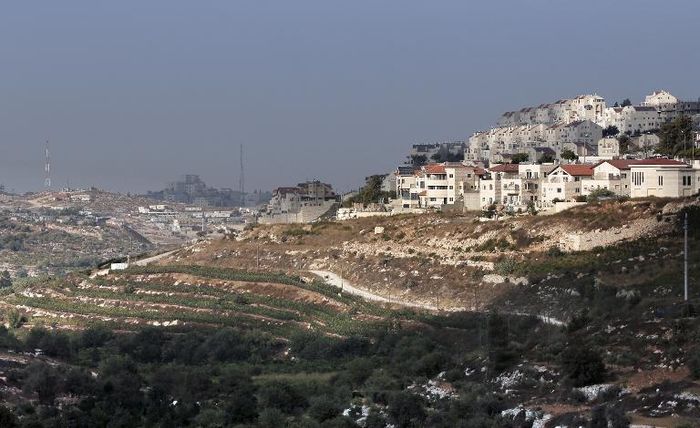 "I started getting harassment and people have put up a picture of me on Facebook that I am like a stuck-up Israeli, all kinds of sh*t," Kelmer told Newsweek magazine.
"I've really had enough. I just pointed out an issue, a problem I had with the guy, and it became like me representing Israel."
"In my opinion, I am really left wing...on Israel," he says. "I don't want to make it a bigger issue for me in my life, I think I would prefer to forget and continue and try to find another apartment with Airbnb."
Airbnb recently came under fire over rooms for rent in settlements in the West Bank being listed on the website as located within Israel.
Dozens of Jewish settlers advertise their homes for rent in a number of locations across the West Bank.
Husam Zomlot, ambassador at large for the Palestinian government, said it was seeking an immediate change of policy from the company.
"Certainly we will take further action. This is strikingly illegal," he told AFP, accusing the company of "illegally profiting from occupation".
"Such acts by international firms and the private sector have been a main contributor to the continuity and escalation of the situation."
But Miri Maoz-Ovadia of the Yesha Council, an umbrella organization representing Israelis living in the West Bank, told AFP they would not stop advertising their listings.
"We are extremely proud of our thriving tourism industry, with hundreds of unique BnBs that offer breathtaking views and world-class service," she said.
(staff with AFP)