Two Israelis stabbed in Jerusalem, Palestinian killed after car-ramming attempt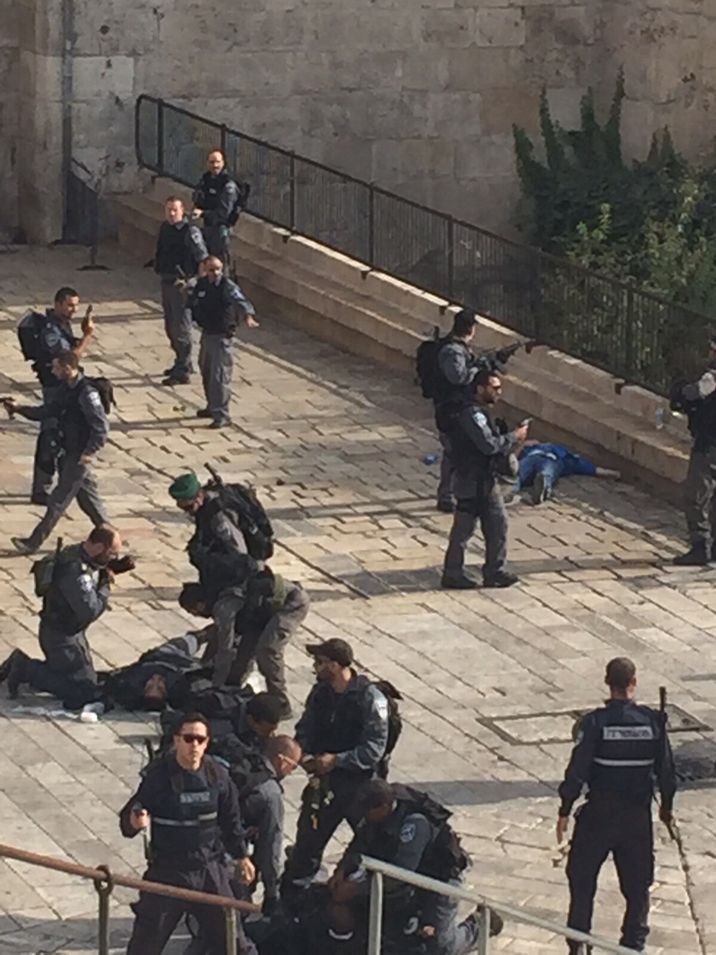 The site of a stabbing attack that injured a police officer at Jerusalem's Damascus gate on October 11, 2015
i24news
Palestinian shot and killed by Israeli security forces during West Bank clashes: ministry
A Palestinian was shot dead after attempting to run over Israeli soldiers on Friday afternoon at the entrance to Silwad, near Ramallah in the West Bank. No other injuries were reported. The incident reportedly took place during an ongoing disturbance in the village.
Two Israelis were injured in a stabbing attack at Jerusalem's Damascus gate by the Old City on Friday. The attacker was shot and killed.
The injured were reportedly border police and were lightly wounded by stab wounds to the upper body.
A Palestinian bystander was also lightly injured by shrapnel.
"A terrorist attacked a squad of officers from behind, stabbed and wounded them lightly, the squad responded with fire and neutralized the terrorist," police said, confirming the death of the perpetrator and identifying him as a 20-year-old Palestinian from Kafr Aqab.
The injured officers were treated on the scene by Magen David Adom medics and evacuated to the Shaare Zedek Hospital in the city.
Jerusalem's Damascus gate has been the site of numerous attacks since the wave of terror erupted in October. Earlier this month a combined shooting and stabbing attack at Damascus gate killed a 19-year-old Israeli border police officer.
A Palestinian was shot dead during clashes with Israeli forces in Beit Fajar, near Bethlehem, in the West Bank on Friday, the Palestinian health ministry said.
Khaled Taqatqa, 21, was evacuated to Ein Karem Hospital in critical condition and later died of his injuries. 
Another Palestinian man was lightly injured during the clashes and was treated by the Red Crescent at the scene, 
According to the IDF, the two protesters were carrying a gun.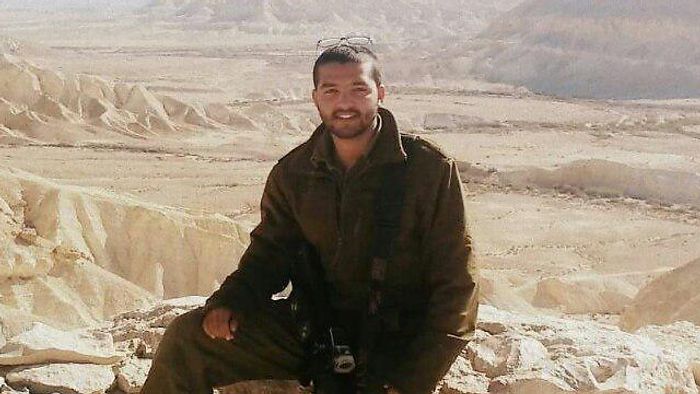 Meanwhile, the funeral for 21-year-old Tuvia Yanai Weisman, an Israeli soldier who was killed in a stabbing attack at a supermarket in the West Bank Thursday, took place at Jerusalem's Mount Herzel military cemetery.
Weisman left behind a wife, and a four-month-old baby.
At the funeral his wife, Yael, said "Who would have thought that I would write to you when you are no longer with me. You were always full of endless giving."
"If you had not run to help, you would not be Yanai. I love you dearly," she added.
Since October 1, Palestinian knife, gun and car-ramming attacks have taken the lives of 27 Israelis, an American and an Eritrean, according to an AFP count.
At the same time, 172 Palestinians have been killed by Israeli forces, most while carrying out attacks but others during clashes and demonstrations.
(Staff with AFP)