Palestinian shot dead after attempted stabbing attack at West Bank checkpoint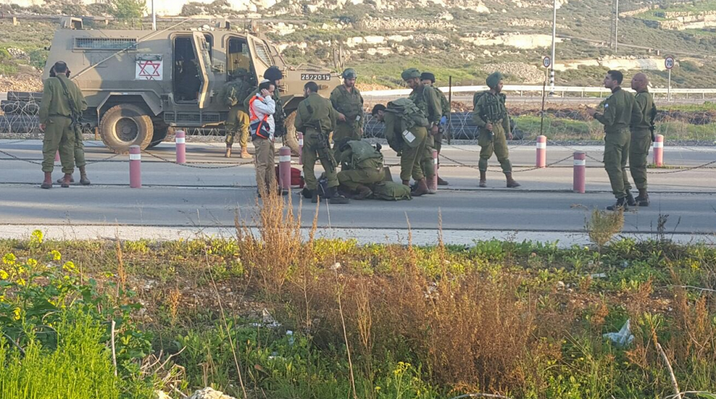 Stabbing attack thwarted near West Bank settlement of Beit El, February 26 2016
Manhunt underway for suspected terrorist in stabbing in Ma'ale Adumim; victim in difficult condition.
A Palestinian-US national tried to stab Israeli soldiers on Friday at a checkpoint near the West Bank settlement of Beit-El near Ramallah  and was shot dead before any injuries to Israeli security forces were sustained, the army and Palestinian sources said.
The army said the assailant had approached the so-called DCO checkpoint used by diplomats, journalists and some authorised Palestinians.
But soldiers "thwarted the attack, firing towards the assailant, resulting in his death", an army statement said.
The Palestinian health ministry identified the attacker as 17-year-old Mahmud Shaalan.
Palestinian security sources said the teenager from Deir Dibwan village northeast of Ramallah held both Palestinian and American nationality.
The attack follows an earlier incident, in which a Jewish security guard was found stabbed outside a shopping center in the West Bank town of Ma'ale Adumim early on Friday.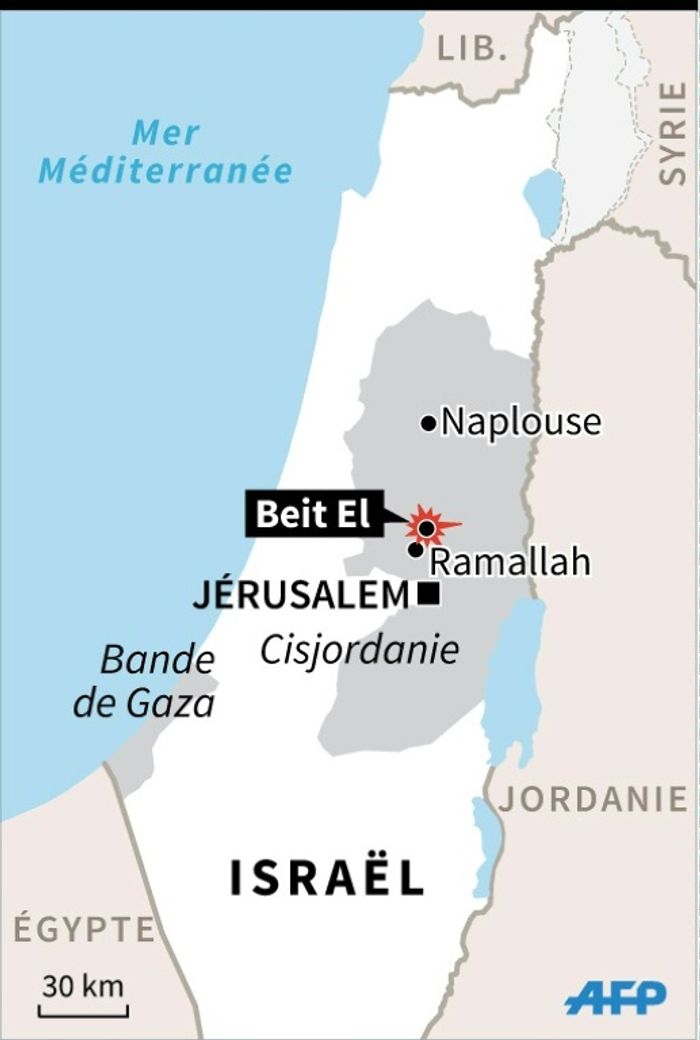 The victim in the Ma'ale Adumim incident, a man in his 40s, was evacuated in difficult condition to Jerusalem's Hadassah Ein Karem hospital, where medics continue to fight for his life.
Police called to a shopping center in the Ma'ale Adumim settlement found "a 47-year-old man, a guard at the mall, lying on the ground with multiple stab wounds on his body," a police statement said.
"It appears that this was a (Palestinian) nationalist-motivated attack," it said, adding that in response the settlement had been closed to entry for Palestinians until Sunday.
"According to security cameras a man of seemingly Arab apparence, carrying a knife and an axe, was seen fleeing the scene," the statement said.
"A widespread search for him is being carried out."
Jerusalem's Hadassah hospital said in a statement that the man was undergoing surgery.
"He is in very serious condition and his life is in danger," it said in a statement.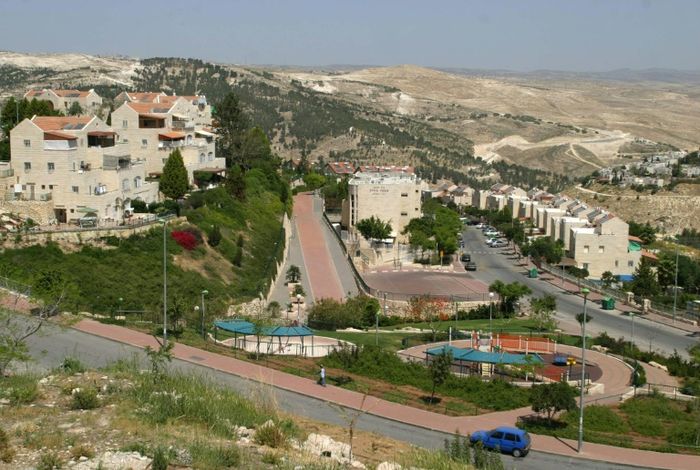 Police found a knife and axe at the scene of the attack and said it was likely the incident represents a terror attack.
In addition, it was decided to close of the city, and block the entrance of Palestinian workers until Sunday.
Shlomi Michael, police commander of the Judea and Samaria District said: "This is a difficult event. We will do everything to get our hands on the perpetrator."
Also on Friday, clashes took place in several parts of the West Bank between-stone throwing Palestinian demonstrators and Israeli soldiers and across the border separating Israel and the Gaza Strip.
The Palestinian health ministry said six Palestinians were wounded by gunfire in Gaza.
(staff with AFP)
You need to be logged in in order to post comments. Sign up or log in
Read the article, James ... he was attacking illegally occupying soldiers, therefore NOT terrorism.