'Women's Boat to Gaza' hopes to break Gaza naval blockade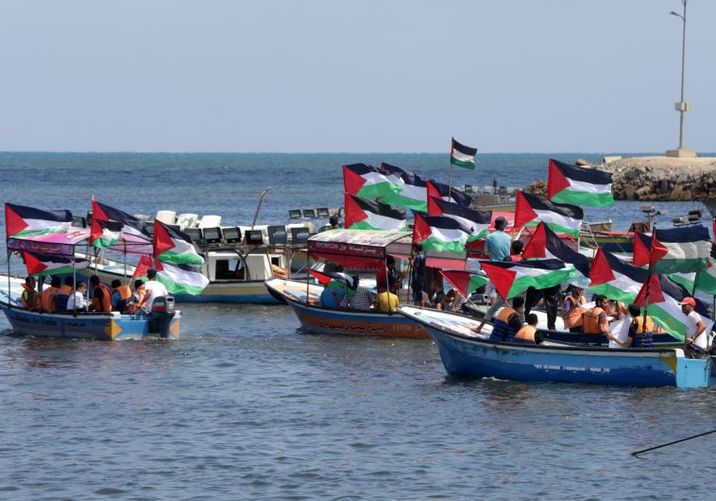 Gaza flotilla
MAHMUD HAMS / AFP
Date of launch of boat, to be commandeered by female crew, to be announced on International Women's Day
A new flotilla aimed at breaking the Israeli naval blockade of the Gaza Strip is expected to set sail for the Strip in the coming months, its organizer, the Freedom Flotilla Coalition, announced earlier this month.
In an interview with the Palestinian al-Quds paper on Monday, Dr. Essam Youssef, the head of the Popular International Committee to support the Gaza Strip, reiterated that his organization will announce the exact date of the launch of the flotilla on International Women's Day on March 8.
The flotilla, which was first announced in vague terms in the beginning of January, aims to "show solidarity and bring a message of hope to the Palestinian people, with the support of women, men, non-governmental organizations, civil society groups and from women's collectives and events around the world," according to a statement on the group's website.
"Upon sailing, the crew and delegates on board will be only women, in order to highlight and bring attention to the ongoing struggle faced by Palestinian women, and to show the world that the women of the world sail in support of this struggle," Wendy Goldsmith, a member of the organization said in an interview published on the site.
"In order to achieve these goals, the Freedom Flotilla Coalition has decided to launch a popular campaign with the participation of activists from all around the world that will challenge the siege on Gaza, draw the world's attention to Palestinians' distress in general and to Gazans' distress specifically," Youssef specified in his interview with al-Quds.