Swedish foreign minister declares opposition to anti-Israel boycott movement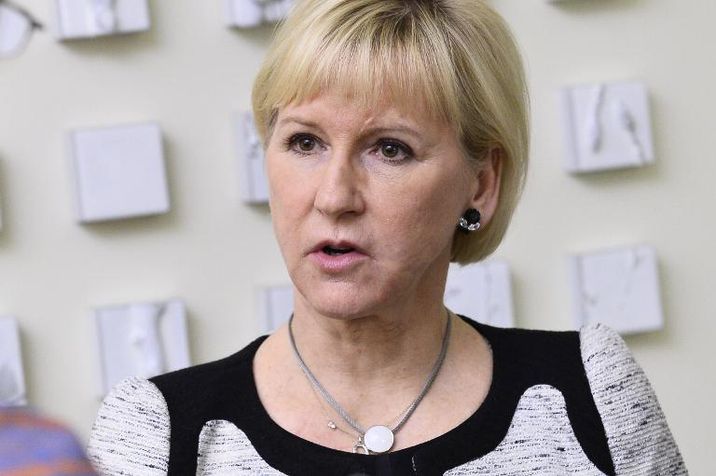 Sweden's Foreign Minister Margot Wallstrom talks to journalists in Stockholm, Sweden on March 19, 2015
Claudio Bresciani (TT News Agency/AFP/File)
Wallstrom publicly declared support for Israel's right to defend itself and opposition to BDS movement.
Israeli lawmaker Tzipi Livni met with Swedish foreign minister Margot Wallstrom in Stockholm on Sunday amid a string of minor diplomatic spats between Israel and Sweden over comments made and stances adopted by Stockholm.
During the meeting, Livni expressed to Wallstrom the need for clear and public support for Israel's right to defend itself and to vigorously oppose the anti-Israel boycott divest and sanctions (BDS) movement, especially at a time of terror.
At the end of the meeting, Wallstrom agreed to publicly express support for Israel's right to defend itself and Sweden's opposition to boycotts against Israel.
Wallstrom said she hoped that relations with Israel would return to normal.
Livni was in Stockholm to address the Israel Day conference organized by the BDS movement against the Jewish State.
Livni delivered a speech and met with Swedish MP's, saying it was possible to isolate the BDS effectively, by distinguishing between "a small organization which denies the legitimacy of Israel and hopes for the return of refugees, and those who get carried away out of a misunderstanding of its goals."
Livni is also set to meet with Israeli pro-active social networks in Europe which provide a propaganda tool against the BDS and boycott movement.
Livni will continue on to Berlin today where she will speak at an anti-Semitism conference organized by the German government in Parliament.