Israel seals off West Bank ahead of Jewish holiday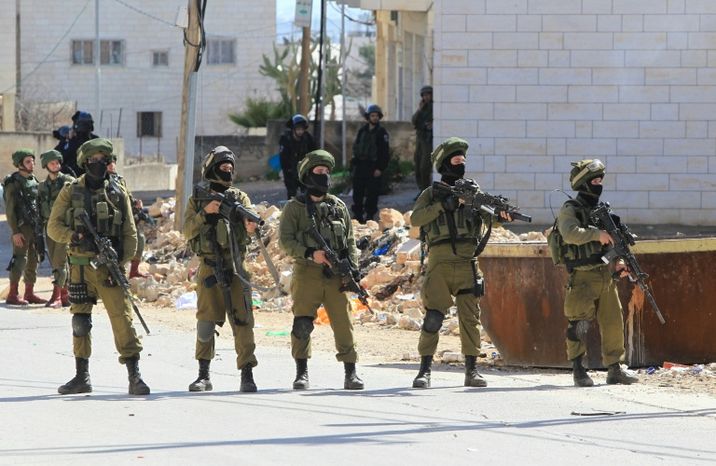 Israeli security forces hold position near the Jewish settlement of Kiryat Arba in the occupied West Bank
Hazem Bader (AFP/File)
Erez crossing on the Gaza border has also been closed off for four days
Israel on Tuesday night imposed a total closure on the West Bank which will last until Saturday, ahead of the Jewish holiday of Purim.
The move, which was announced by the Israeli army, comes as a five-month wave of heightened violence across Israel and the West Bank shows no signs of abating, with Palestinian knife, gun and car-ramming attacks occurring on a near-daily basis.
Tens of thousands of Palestinian workers will not be able to cross into Israel to work as a result of the measure.
Similar curfews have been placed on the West Bank in the past during Jewish holidays, particularly Yom Kippur and Passover. Those holidays are often associated with increased tension and potential for violence, particularly around religious sites which see increased numbers of Jewish visitors arriving to worship.
Erez crossing on the Gaza border has also been closed off for the four-day period, although exceptions are expected to be made for special humanitarian and medical cases.
Violence since October has killed 198 Palestinians, 28 Israelis, two Americans, an Eritrean and a Sudanese.
Most of the Palestinians killed were carrying out attacks, according to Israeli authorities. Others were shot dead during protests and clashes, while some were killed in Israeli air raids in Gaza.
(Staff with AFP)