Israel and China announce talks for free trade zone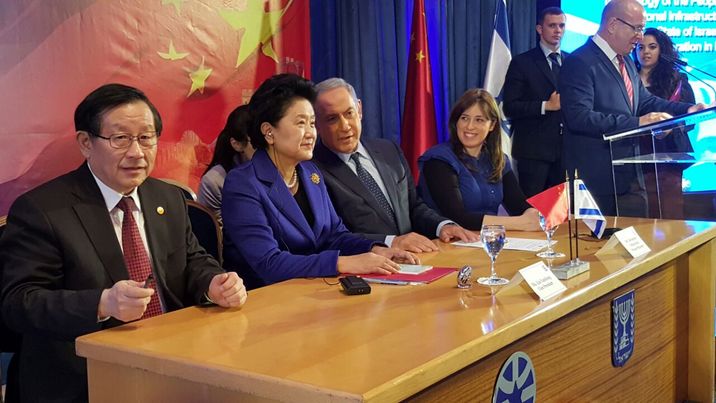 President Rivlin meets Chinese vice premier in Jerusalem
Israel and China on Tuesday announced talks for a free trade zone, following a meeting between Prime Minister Benjamin Netanyahu and Chinese Vice Premier Liu Yandong in Jerusalem.
"We are cooperating closely on various topics, mostly on innovation," Netanyahu said. "Mutual cooperation will bring a larger contribution. I believe this cooperation will stun the world.
"China is Israel's third state partner and I believe there is huge potential," the prime minister continued. "China agreed to open talks on a free trade zone and we are willing to do so immediately. We will cooperate on hi-tech, health, agriculture and infrastructure.
"We are two ancient nations and civilizations with deep roots but also high branches," Netanyahu added.
Israel has been seeking to establish a free trade zone with China for the last few years. During a July 2013 visit to China by then-Economy Minister Naftali Bennett, Beijing agreed to conduct a special survey to check the potential of a free trade zone.
Following up on Netanyahu's statements, Vice Premier Liu added: "This meeting is about the future. The Chinese economy has entered a new stage. We are under pressure but remain the engine of global economy.
"In the next five years we will be strengthening our infrastructure, communications and nuclear technology. We hope more Israeli entrepreneurs will come to do projects in China," Liu continued.
President Rivlin meets Chinese vice premier in Jerusalem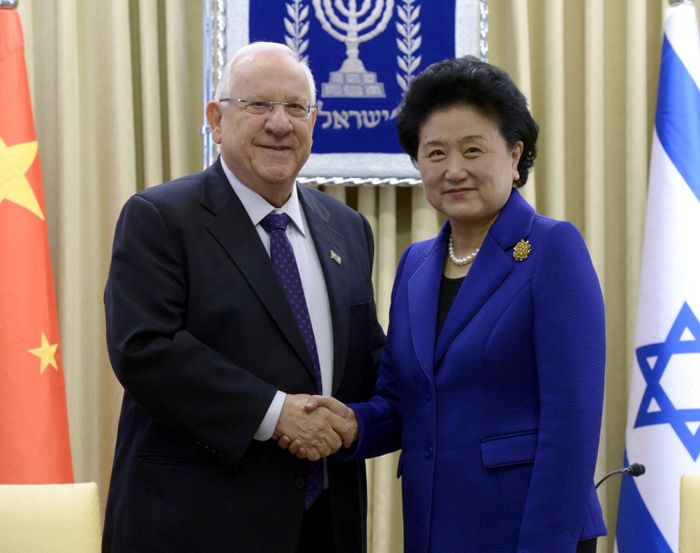 Meanwhile, Israeli President Reuven Rivlin also met Chinese Vice Premier Liu in Jersualem on Tuesday, in order to discuss strengthening ties between the two countries and developing science and technology cooperation.
"You have an important and central role in ties between Israel and China and it is important for us to host you here in order to discuss deepening those ties," Rivlin told Liu.
"I want to send my regards to the president and prime minister of China," Rivlin continued. "Our countries' innovation and cyber capabilities are known throughout the world, and our cooperation is in the interests of China, Israel and the whole world."
Thanking the president for his statements, Liu said: "The central task in this visit is to place Israeli-Chinese innovation first, together with Prime Minister Benjamin Netanyahu.
"Following our meeting we are going to sign agreements on education, culture, science, health, technology and many other fields.
"Israel is an important country in the Middle East, which China takes very seriously."
Tal Shalev is the diplomatic correspondent for i24news.