Israel taps US-born lawyer as consul general in Los Angeles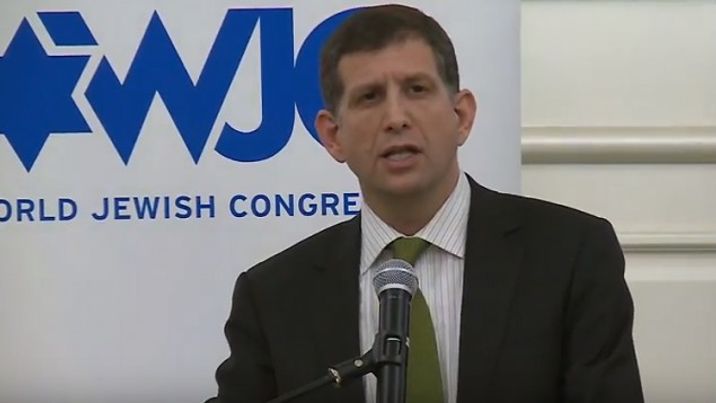 grundwerg los angeles consul
YouTube
Director general of World Jewish Congress's Israel branch Sam Grundwerg to assume role
Israeli Prime Minister Benjamin Netanyahu on Friday announced the appointment of World Jewish Congress in Israel Director General Sam Grundwerg as consul general in Los Angeles, according to Ha'aretz.
Grundwerg, a close friend of Israeli Ambassador to Washington Ron Dermer, is religious and resides in the settlement of Efrat in the West Bank.
A Foreign Ministry source reportedly told Ha'aretz that Dermer was instrumental in the decision to appoint Grundwerg, which the newspaper noted would make it the third senior appointment in a year for which Dermer is believed to be responsible.
Some in the Foreign Ministry think Grundwerg was originally intended to be the consul general in New York, but was instead sent to Los Angeles because of the controversy surrounding the appointment of former settler leader Dani Dayan as envoy to Brazil. Dayan was instead offered the role of consul general in Los Angeles, but he successfully insisted on the New York appointment.
Former MK Shai Hermsesh, who is the chairman of the World Jewish Congress's Israeli branch, said Grundwerg has no political affiliation with any party and that his appointment was made based on his qualifications, rather than for political purposes.