World leaders condemn 'horrific' Tel Aviv terror attack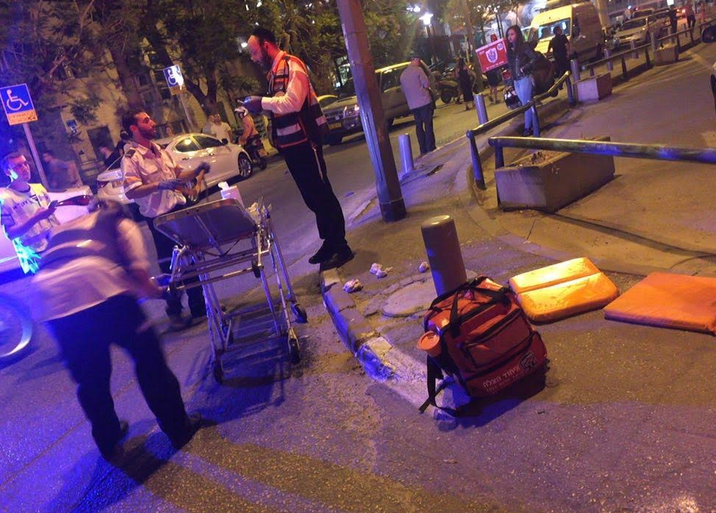 Scene of a terror attack in Tel Aviv, June 8, 2016
Courtesy
UN says 'shocked' to see that Hamas praised mass shooting that left four dead and five injured
World leaders and officials were quick to issue condemnations Wednesday night after two Palestinians opened fire at a popular Tel Aviv nightspot killing four people in one of the worst attacks in a months-long wave of violence.
British Prime Minister David Cameron tweeted on Thursday morning that his country stands with Israel against terrorism, and that he was "sickened by the appalling attack."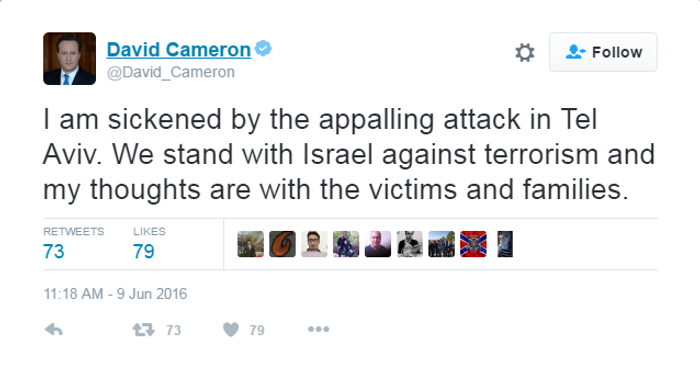 The United States called it a "horrific terrorist attack."
"These cowardly attacks against innocent civilians can never be justified. We are in touch with Israeli authorities to express our support," State Department spokesman Mark Toner said.
"The United States condemns today's horrific terrorist attack in Tel Aviv in the strongest possible terms," a statement issued by the State Department said. "We extend our deepest condolences to the families of those killed and our hopes for a quick recovery for those wounded."
Presumptive Democratic presidential nominee Hillary Clinton said the incident was a "heinous terrorist attack," and reaffirmed Israel's right to defend itself.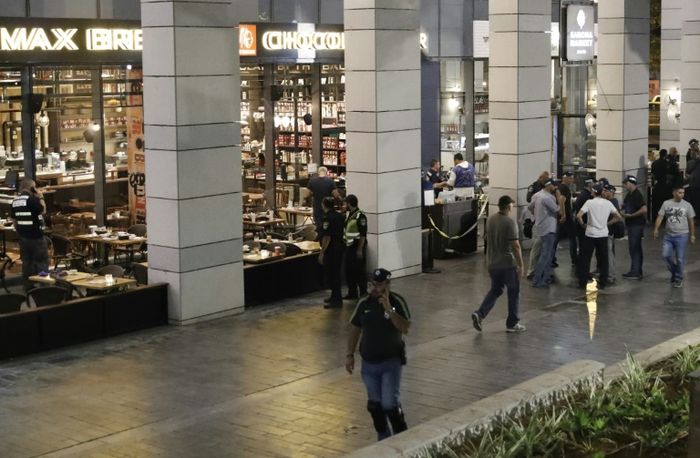 "I condemn the heinous terrorist attack in Tel Aviv today," the candidate said in a prepared statement. "I send my deepest condolences to the families of those killed and I will continue to pray for the wounded."
French President Francois Hollande condemned "with the greatest strength the odious attack." He also expressed France's "support for Israel in the fight against terrorism."
UN Secretary-General Ban Ki-Moon conveyed his condolences to the families of the victims and and reiterated that there is no justification for terrorism "nor for the glorification of those who commit such heinous acts."
UN Special Coordinator for the Middle East peace process, Nickolay Mladenov, immediately condemned the shooting.
"All must reject violence and say no to terror," he said in a statement.
"I am also shocked to see Hamas welcome the terror attack. Leaders must stand against violence and the incitement that fuels it, not condone it."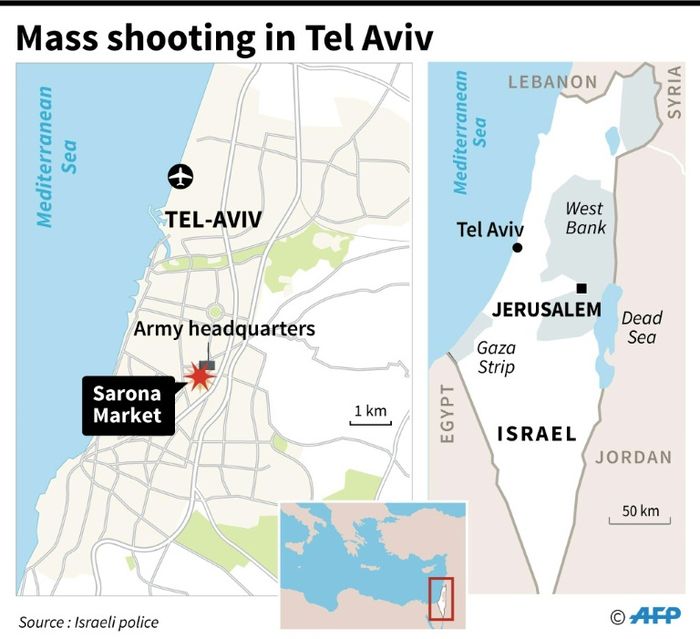 Canada's Foreign Ministry said in a statement online that Ottawa was "shocked" by the terror attack.
Last week in Paris, representatives from 28 countries, the Arab League, European Union and United Nations met to discuss ways of restarting Israeli-Palestinian peace efforts.
Negotiations have been at a complete standstill since a US-led initiative collapsed in April 2014.
Following last week's meeting, France hopes to hold an international peace conference before the end of the year.
Israel strongly opposes the French plan, calling instead for direct negotiations, while the Palestinians support it.
France and others argue that the lack of any initiative leaves a vacuum that can be filled by extremists on either side.
Staff with agencies
You need to be logged in in order to post comments. Sign up or log in
World leaders expressed horror at this terrorist attack.All leaders except the muslim leader of America Barak HUSSEIN Obama.. He never said a word, a government spokesman said it..Cameron, and merkel, the french President..but not the POTUS HUSSEIN obama.