Danon hails election as UN legal chair a 'historic achievement' for Israel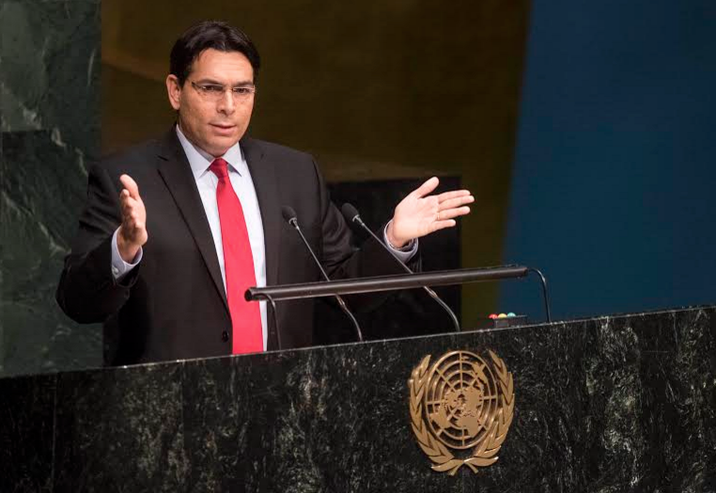 L'ambassadeur israélien à l'ONU, Danny Danon
ONU/Cia Pak
Hamas slammed Israel's nomination to position as 'shameful and disrespectful to UN rules and bylaws'
Israel's ambassador to the United Nations, Danny Danon on Monday was elected chair of the UN General Assembly Sixth Committee, drawing condemnations from Gaza based militant group Hamas.
It is the first time that an Israeli has been elected to this position, which was done through secret ballot.
The UN General Assembly Sixth Committee is the primary forum for the consideration of legal questions in the General Assembly
Among other tasks, the committee is charged with the additional protocols of the Geneva Convention, which are the basis of many international claims against Israel's presence in the West Bank.
In October when the next session of the committee is expected to convene, they will address "measures to eliminate international terrorism," as well as "the rule of law at the national and international levels," and the "responsibility of States for internationally wrongful acts."
According to the Times of Israel news site, Danon hailed his election as a "historic achievement" for Israel.
"This is a historic achievement for the State of Israel. We broke the glass ceiling: Despite the opposition of many countries, including Iran and others that tried to prevent the vote, we managed to be elected for the first time to head a committee at the UN," he said.
"Israel is a world leader in international law and in fighting terrorism. We are pleased to have the opportunity to share our knowledge with the countries of the world," Danon added.
Danon's election was not met without resistance.
Arab League Secretary General Nabil Elaraby said Sunday that he rejected the nomination of Israel as chair of the UN General Assembly Sixth Committee arguing that the country has regularly committed illegal acts, including construction of the border fence, violations of Palestinian human rights, and daily arrest of children and women, as well as the practice of administrative detention. Elaraby further argued that Israel commits violations of international and humanitarian law on a regular basis and should not be eligible to chair the committee.
The Gaza based Hamas militant group slammed Danon's nomination on Monday, calling it "catastrophic" and urged the UN to retract it.
Danon's nomination to the position is "shameful and disrespectful to UN rules and bylaws," Hamas said in a statement.