Israel aims to finalize military package with Washington 'as soon as possible'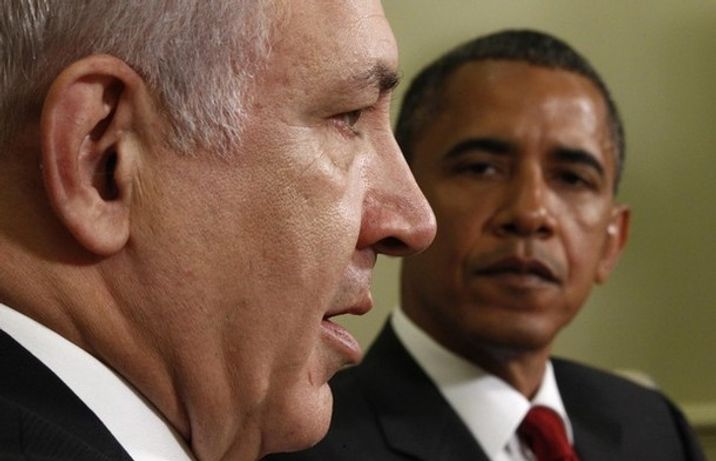 Obama Netanyahu
DR
Current aid package, worth $3.0 billion per year, expires in 2018
The acting head of Israel's National Security Council, Brig. Gen. (Res.) Jacob Nagel will arrive in Washington next week to meet with White House officials to advance towards finalizing the US's military aid package for Israel.
A statement from the Prime Minister's office said that the aim of the visit is to sign "a new MOU (memorandum of understanding) between the two countries as soon as possible."
The current aid package, worth $3.0 billion per year, expires in 2018. Israel and the US have been negotiating over the terms of the new package for months.
The statement said that "Israel places great value on the predictability and certainty of the military assistance it receives from the United States and on honoring bilateral agreements."
"Therefore, it is not in Israel's interest for there to be any changes to the fixed annual MOU levels without the agreement of both the U.S. Administration and the Israeli government," it added.
Earlier this month White House officials penned a letter to congress explaining that the administration was prepared to increase the existing military aid package for Israel.
The statement from the Prime Minister's office said "Israel remains committed to the FMF level specified in the current MOU, which is $3.1 billion, and is not seeking additional funding."
The negotiations over US military aid to Israel have hit several stumbling blocks. Controversy erupted when Israeli Prime Minister Benjamin Netanyahu allegedly indicated that should Israel not deem the military aid package the two sides are currently negotiating on sufficient, he will wait until the next US president is sworn in to continue talks.